DOUGLAS CITY, CALIFORNIA
Update 1 – Sunday, April 26, 2020
A wildfire named the BAR FIRE ignited on Saturday, April 25th off Bar K Rd & Shady Creek Lane in Trinity County.
CAL FIRE Shasta-Trinity Unit is the lead Fire Agency.
45 acres have burned.
There is a 50% containment status.
The cause is unknown and CAL FIRE Investigators are investigating.
BAR FIRE NAME HISTORY
NOVEMBER 12, 2019
A 3-day RX fire burns and jumps its containment lines and scorches an additional 10 – 20 acres located on the BarM Ranch, south of Los Alamos (Santa Barbara County), California.
Photos Credit | Santa Barbara County Fire Department
Evacuations and road closures occurred.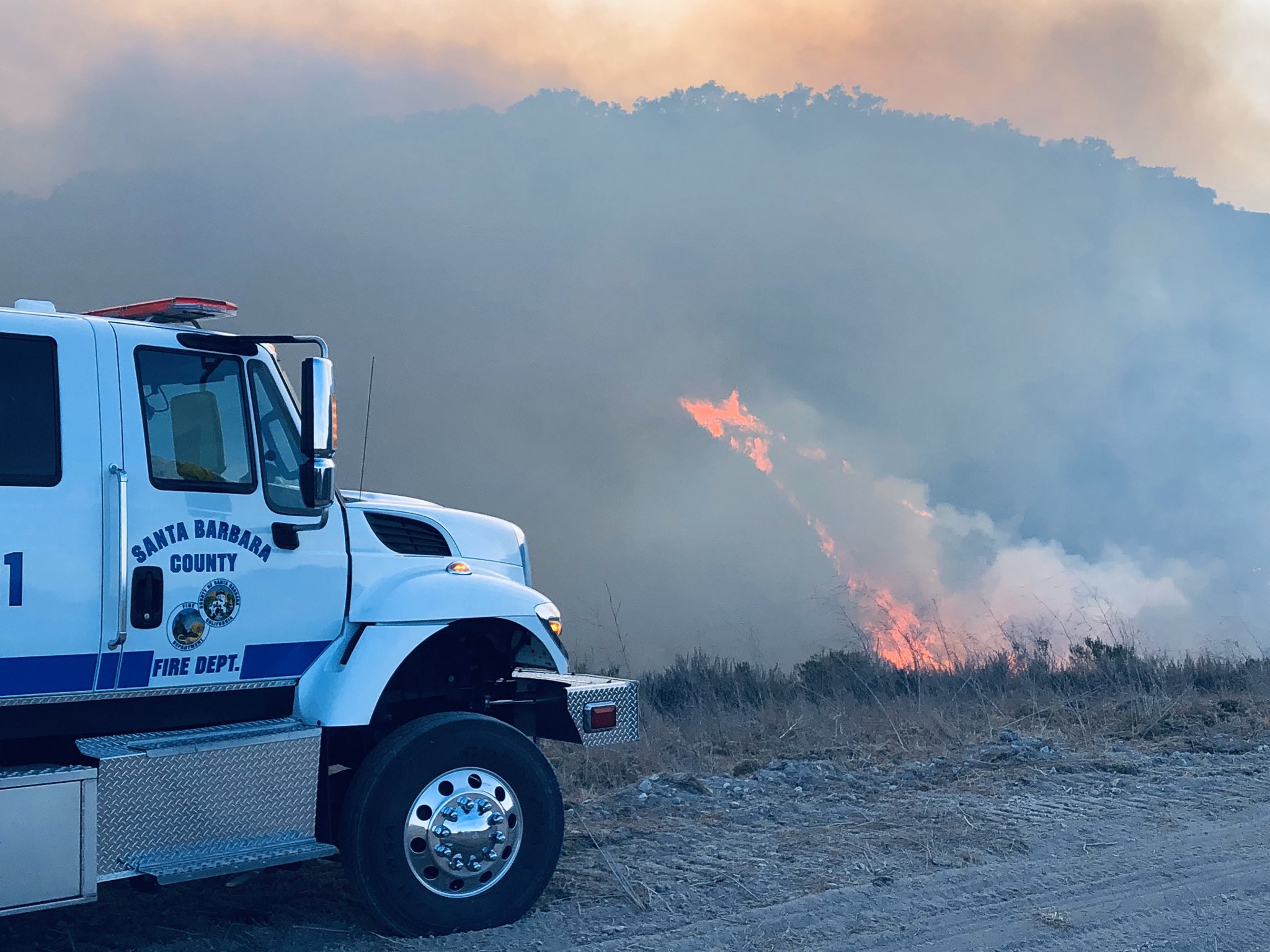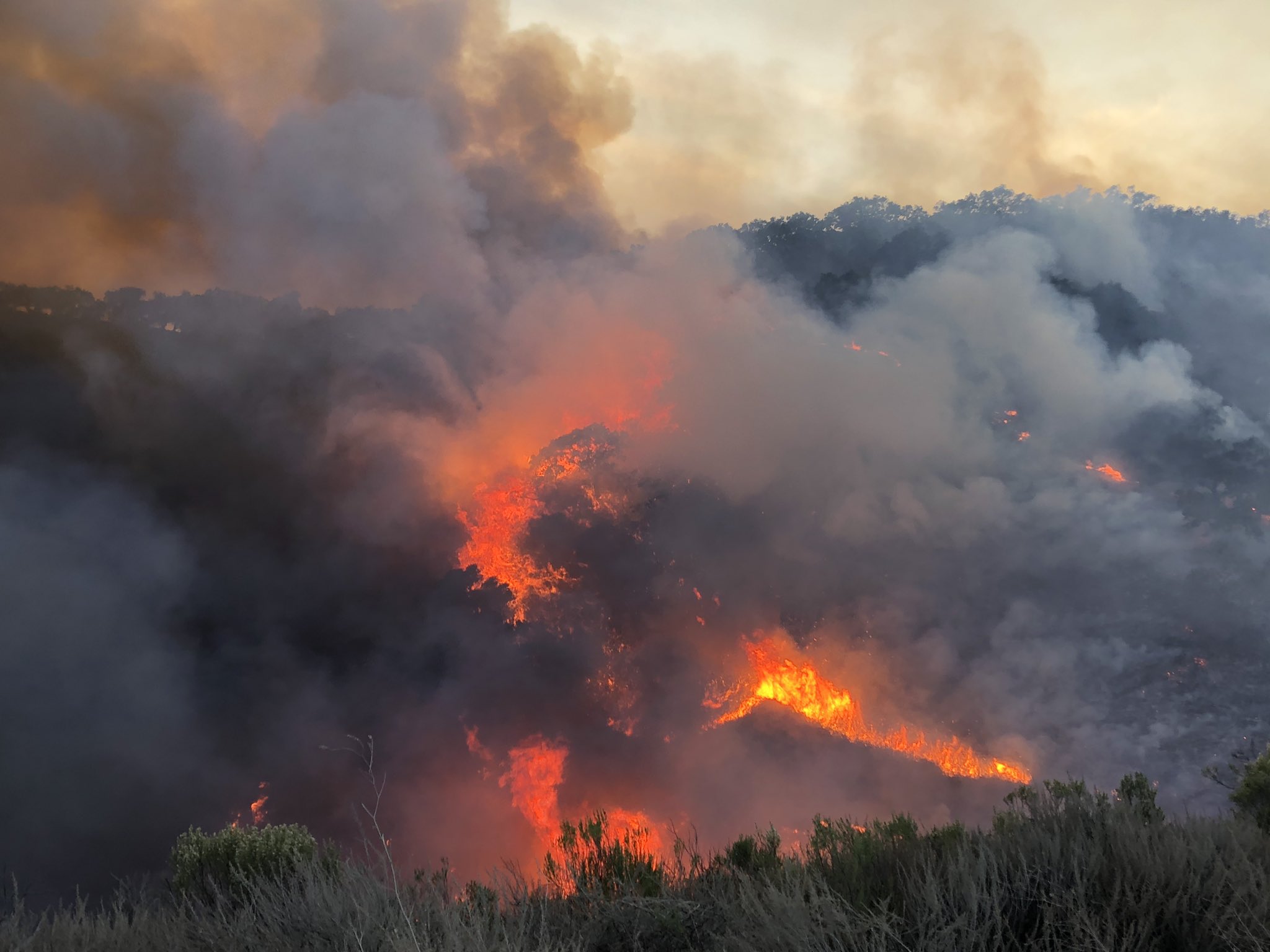 SEPTEMBER 15, 2019
Firefighters respond to Mill Creek Drainage on the Salmon/Scott District., southwest of Bald Mountain and Klamath Bar in the Klamath National Forest in Skiskiyou County, California.
Evacuation orders were in effect for the Scott Bar area and residences in the Miller Creek Drainage. At this time, the fire has burned 30 acres of land.
AUGUST 24, 2016
Photo Courtesy | CAL FIRE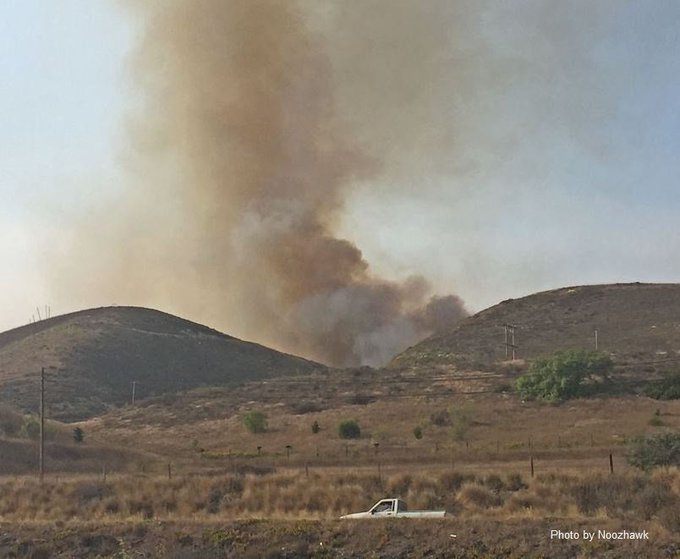 Fire reported near Highway 101 (above Refugio Beach) and Refugio in Santa Barbara County, Cailfornia. Mutliple structures threatened.
Evacuation orders for the Refugio area between Coal Canyon and Refinery were downgraded to shelter-in-place.  Farmers were seen moving horses out of areas to safer locations.
A C-130 makes a phoschek drop atop Venadito Canyon near Refugio South Beach.
Photo Credit | SBC Fire Info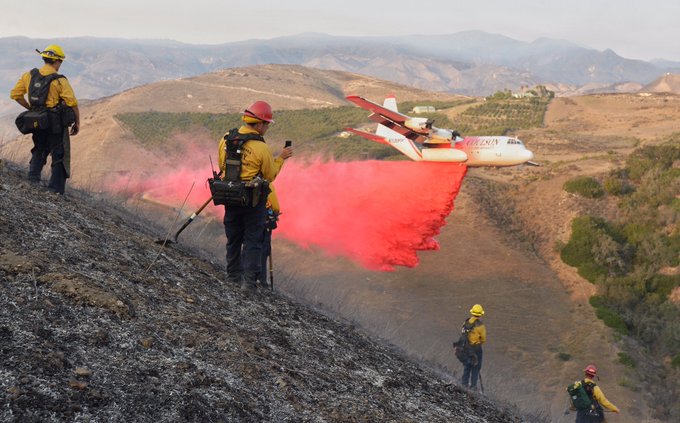 Forward progression stopped at 20-25 acres burning in Venadito Canyon.
JUNE 12, 2016
Stanislaus National Forest fire burns.
AUGUST 3, 2010
A wildfire burns near Reno, NV.  Reports of heavily smokey skies.
#BarFire #CAwildfires #FireSeason2020
(c) 2020 NW Fire Blog – Updated 4/26/2020 1200 PDT