UPDATE 2 – 5/2/2020 – SATURDAY
INCIDENT SUMMARY
Arizona State Forestry wildland firefighters were dispatched to the STAGE FIRE on Satruday, May 2nd this afternoon to a brush fire that ignited approximately 1.5 miles northeast of New River and east of I-17.  This is located in Maricopa County, Arizona.
A smoke column could be see from the Arizona I17 SB Anthem web cam.
It is burning in a wash in grass and brush.
Photo Credit | AZ State Forestry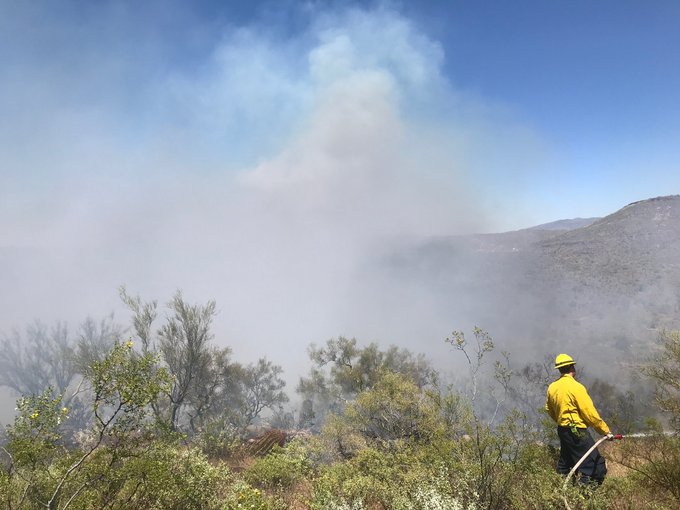 TRAFFIC CLOSURES
I17 NB is closed at New River.  All traffic has to exit at New River. AZ DOT is reporting an 8-mile backup starting near Anthem Way. There is no ETA on when it will be reopend. Southbound lanes are open and unaffected.  Traveler info:  az511.gov or calling 511. Twitter:  @ArizonaDOT.
Photo Credit | Arizona DOT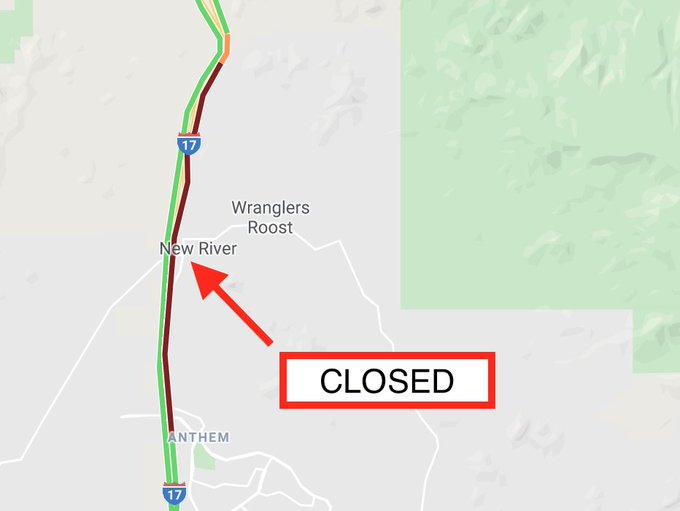 SIZE
Fire has grown to 200 acres and moving rapidly through desert vegetation.
INCIDENT COOPERATORS
More than 150 firefighters, along with air and ground assets to this incident.  Agencies represented are AZ State Forestry, BLM , Daisy Mtn Fire & Medical and local resources.
Footage Credit | Daisy Mtn Fire & Rescue
(c) 2020 NW Fire Blog – Updated 5/2/2020  1715 MST