UPDATE 1 – 5/2/2020 – SATURDAY
INCIDENT SUMMARY
Arizona State Forestry wildland firefighters were dispatched to the STAGE FIRE on Satruday, May 2nd this afternoon to a brush fire that ignited approximately 1.5 miles northeast of New River and east of I-17.  This is located in Maricopa County, Arizona.
A smoke column could be see from the Arizona I17 SB Anthem web cam.
It is burning in a wash in grass and brush.
Photo Credit | AZ State Forestry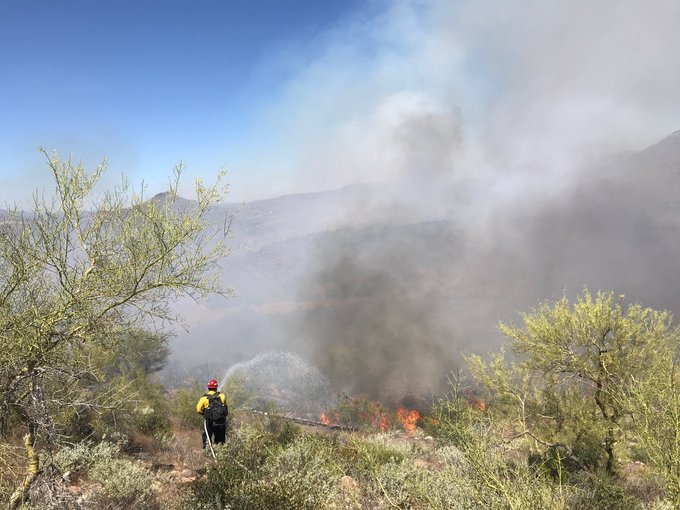 TRAFFIC CLOSURES
I17 NB is closed at New River.  All traffic has to exit at New River. AZ DOT is reporting an 8-mile backup starting near Anthem Way. There is no ETA on when it will be reopend. Southbound lanes are open and unaffected.  Traveler info:  az511.gov or calling 511. Twitter:  @ArizonaDOT.
Photo Credit | Arizona DOT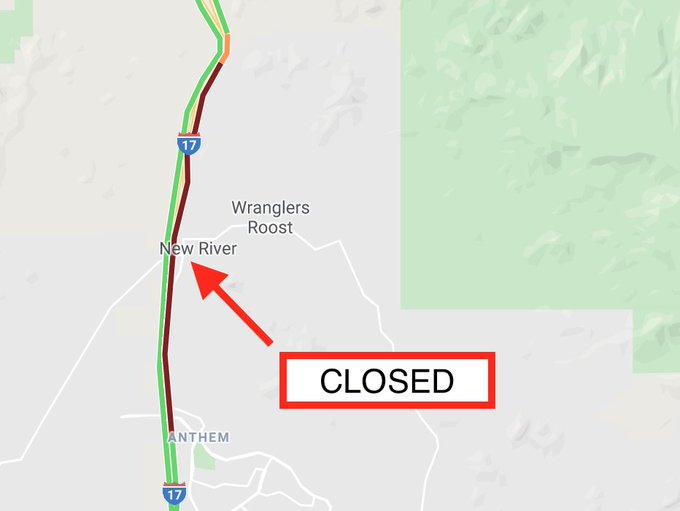 SIZE
The fire is estimated to be around 60-80 acres in siz with a 0% containment status.
RESOURCES
Additional resources are order for more aircraft.
(c) 2020 NW Fire Blog – Updated 5/2/2020 1605 MST