Update 3- July 7, 2020 – Tuesday
PM Update
A wildfire is burning in the Saddle Mountains, on Road E just east of Mattawa in Grant County, Washington State.  The fire is burning in an area in unpopulated mountains.
Approximately 186 total personnel including 6 crews, 13 engines and no helicopters are assigned at the moment.
Photo Credit | WA Fire Marshal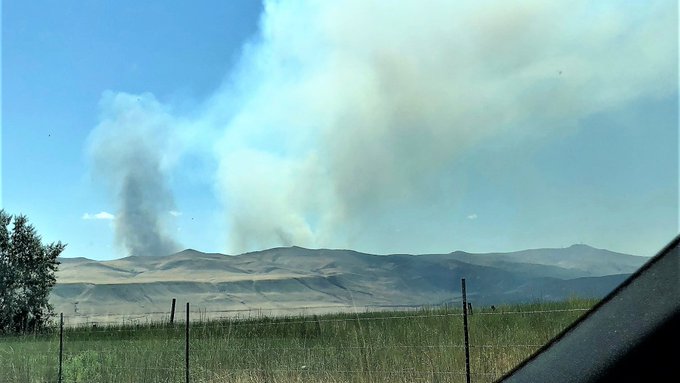 There is a Temporary Flight Restriction or TFR in effect.  No drones should be in the fire zone. PLEASE AVOID THE AREA.
Currently, there has been 5,760 acres burned and firefighters have a 10% containment status. This was lowered due to high winds that picked up in the area..
Roadways SR 24 from Road 24 SW to Hendricks Road were closed but reopened this morning at 0145 hours PT.
Photo Credit |  WSP Trooper John Bryant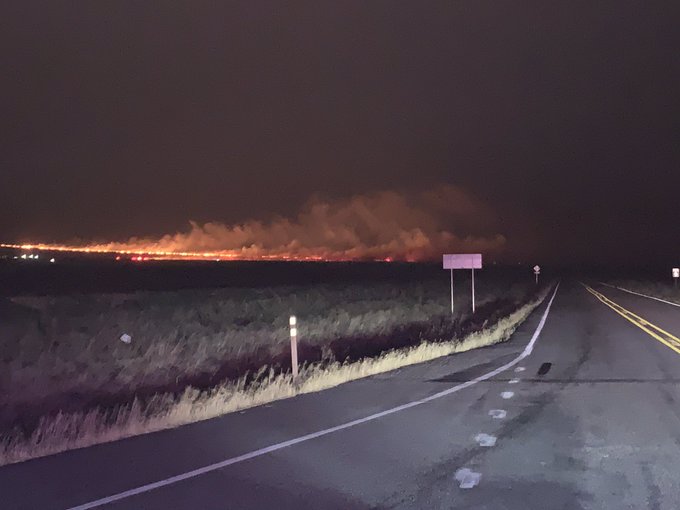 This wildfire is being called the SADDLEMTNFIRE2020. #SaddleMountainFire2020 #SaddleMtnFire2020
(c) 2020 NW Fire Blog – Updated 7/7/2020 1930 PT