UPDATE 1 
Firefighters from the Oregon Department of Forestry's John Day unit are fighting a wildland about 9 miles southeast of Priarie City, Oregon called the DEARDORFF FIRE.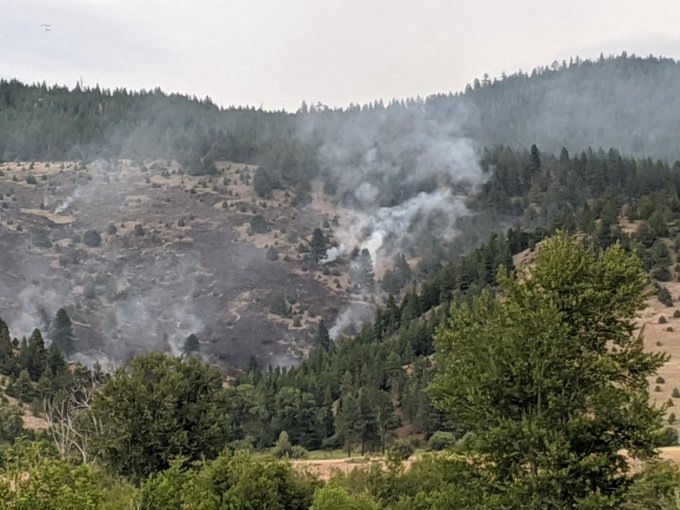 Resources were dispatched at 1513 Hours PT on Sunday, July 12, 2020.  There are currently 2 helicopters, 7 engines and crew on-scene with a large air tanker en route.
There has been 80 acres of grass, brush and timber destroyed.
The fire is threatening one residence and an outbuilding.
No preliminary cause has been released by fire Officials.
This is an Open CAD fire call.
(c) 2020 NW Fire Blog – 7/12/2020 1840 PT