UPDATE 3- 1930 PT
INCIDENT COMMAND
Reports of an explosion have occurred on the USS Bohomme Richard (LHD-6), a 40,000 ton Wasp class U.S. Navy amphibious assault ship at the San Diego Naval Base/port.
Photo Credit:  Port of San Diego Harbor Police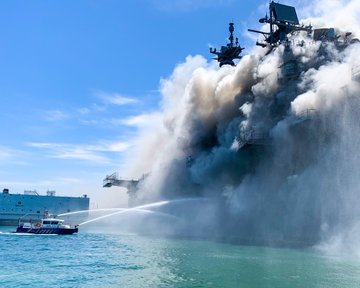 Fire broke out from an unknown cause at 0830 hours PT.  Several explosions, heavy flames and smoke occurred during the incident where the ship was docked at the pier at the San Diego Naval Base.
A 3rd alarm was called just before 1000 hours PT.
COMMAND
Fire Command was in Unified Command with Federal Fire and San Diego Fire Department (mutual aid unit).
STATUS
All-in-all, 11 injuries were reported and thankfully no loss of life was reported. The ship has suffered serious damage.
RESOURCES
Resources assisted at the fire today included the US Navy, Federal Fire, San Diego Fire and the Port of San Diego Harbor Police.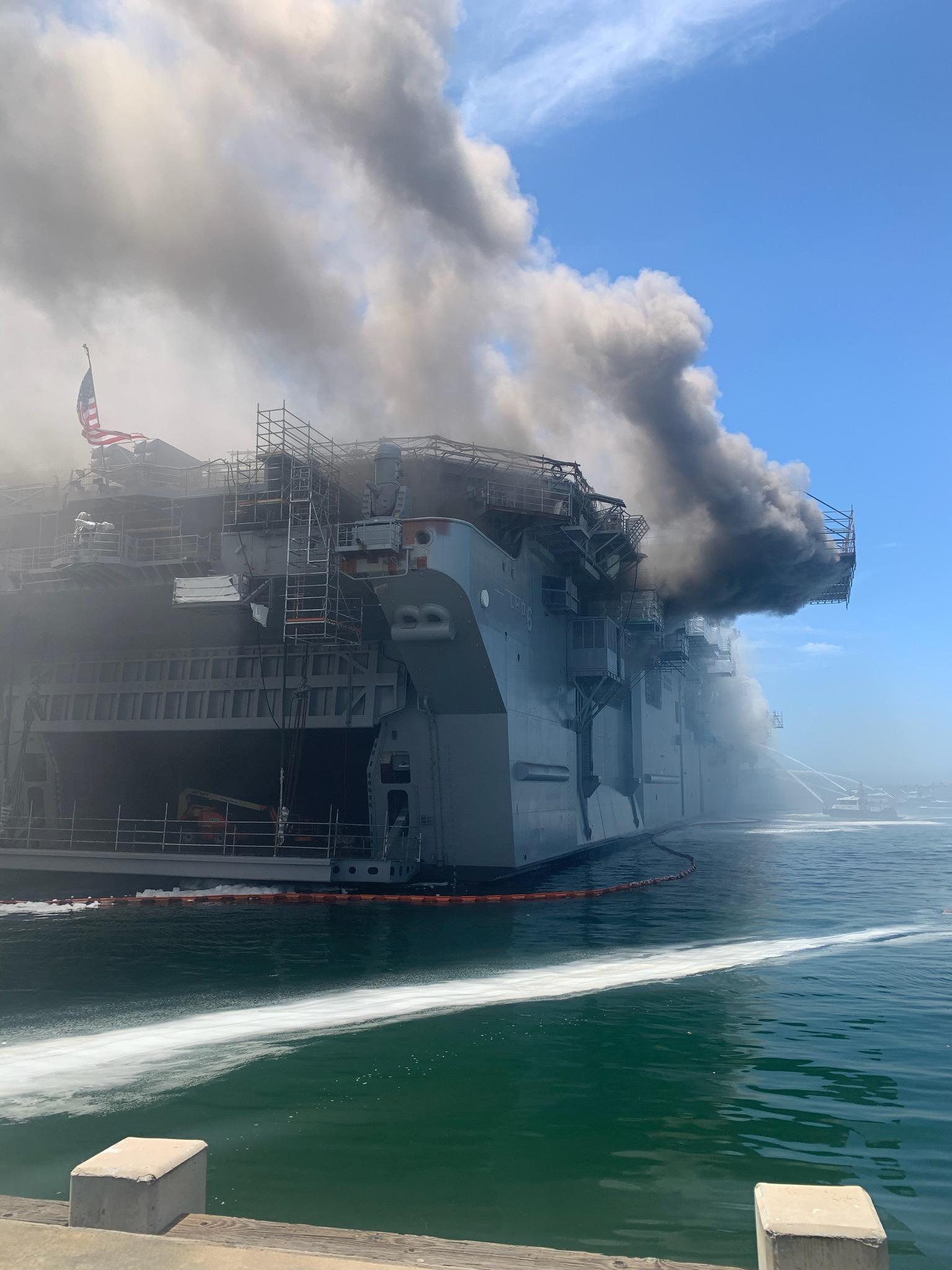 THROUGH THE EYES OF SOCIAL MEDIA
Smoke could be seen all across the area, as well as laying down in the valley which prompted many calls to 9-1-1.  Callers reported odor and smoke calls. Though those calls would turn out from smoke impacting areas, fire calls for service were still answered. – Media
Confirmation by the Navy that there was no aircraft onboard at the time of fire. – Media
The [ship] was docked for scheduled maintenance between deployments. Sailors assigned to it were staying in Navy or private housing on shore were not on board when the fire started. – Media
ABOUT THE USS BONHOMME RICHARD (LHD-6)
This is a Wasp-class amphibious assault ship and the third ship of the US Navy to bear the name. It was named in the honor of John Paul Jones' famous frigate which he had had named in French "Good Man Richard".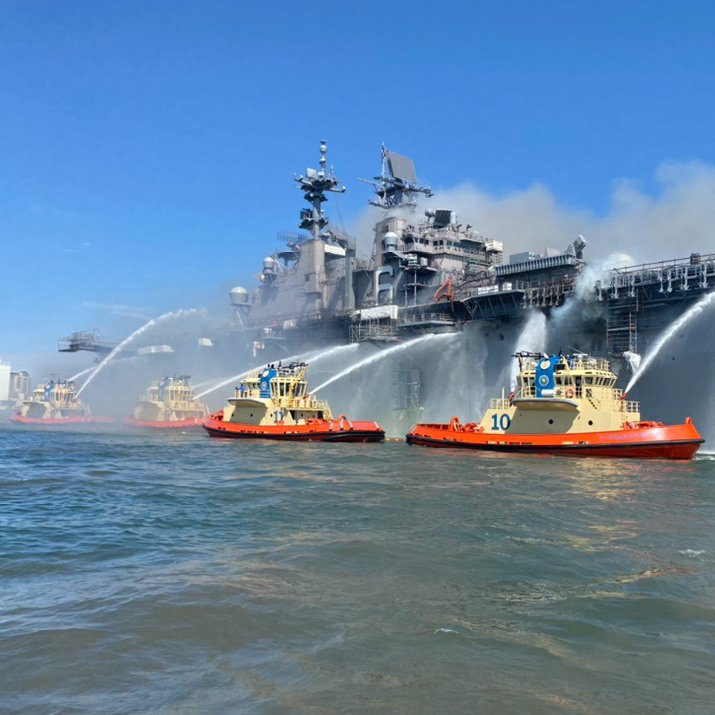 It is used as a landing helicopter dock and amphibious assault ship.
It is made 843 feet long, has a beam of 104 feet, two boilers, two geared steam turbines, two shafts and 70,000 shp.  It can travel up to 22 knots or 25 miles-per-hour.  Its range consists of 9,500 nautical miles or 10,900 miles at 21 miles-per-hour.
The ship can carry 1,687 troops plus an 84 184 surge Marine Detachment.
PHOTO CREDITS 
Photos found in this post are credited to the Port of San Diego Harbor Police, unless otherwise noted.
(c) 2020 NW Fire Blog – Updated 7/12/2020 1930 PT