This is the Official report of Wildfires that are currently burning or have been put out on Tuesday, July 14, 2020, for the State of Utah.
========== CURRENT WILDFIRES ==========
ABBOTT FIRE.   Duchesne County. Near Indian County.
Photo(s) Credit | Mke Lefler/Dechesne Co Fire & Emergency Management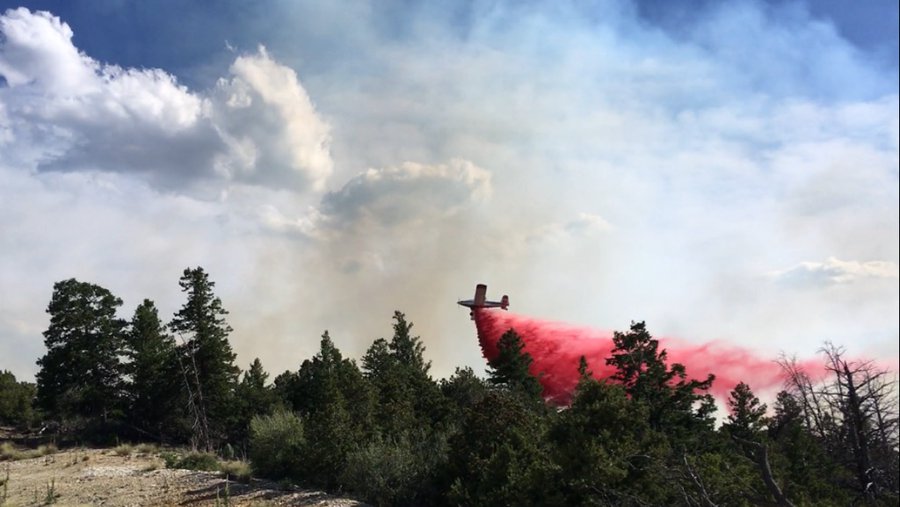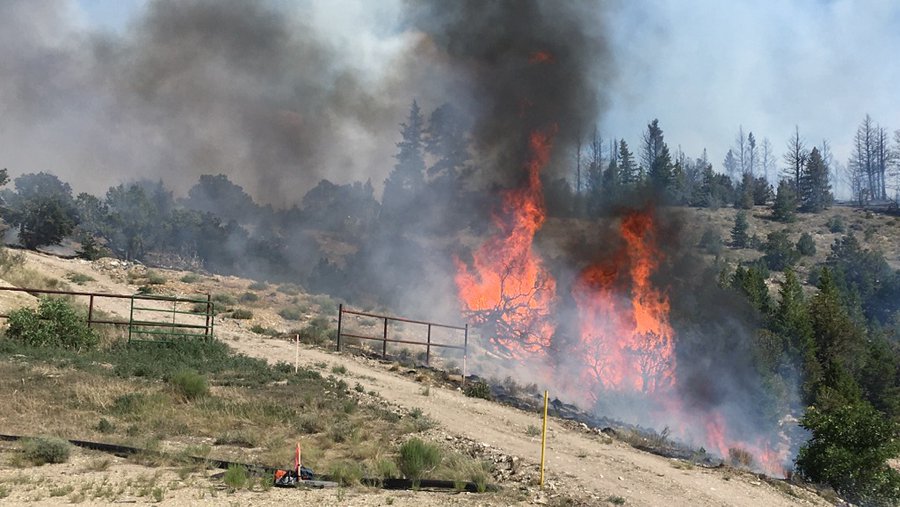 52 acres. 60% containment. Federal, State and local crews have been assisgned with air support.  Burning on a ridge top about 1.5 miles west of US-191 and 2.5 miles south of Buck Knoll.
ALLEN FIRE.  Located NE of Vernal.  Start 7/14/2020. Formerly called the ALLEN DRAW FIRE.  Estimated 75-100 acres. Heavy timber. Several structures threatened. Cause unknown. No containment yet.
MOUNTAIN HOME FIRE.  Start 7/14/2020 started just before 1154 MDT.  East of the Coldwater trailhead in Weber County. In the Foothills of North Ogden. Highly visible from town.
Photo Credit | USFS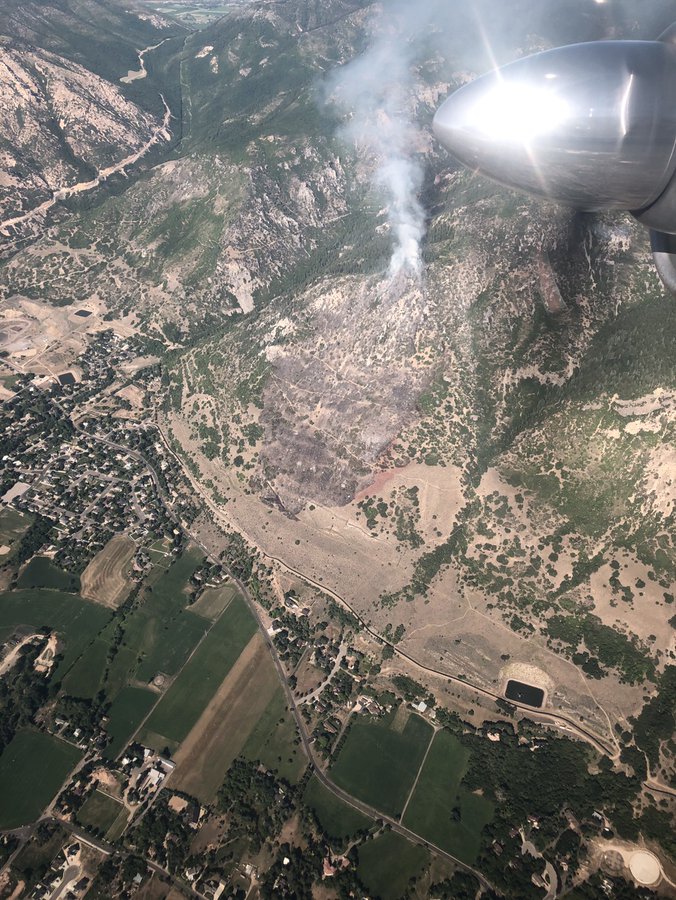 Incident Cooperators:  Weber Fire District, BLM – Utah, UT State Forestry Fire and State Lands, North View FD and the USFS – Uinta-Wasatch-Cache NF.
Photo Credit | USFS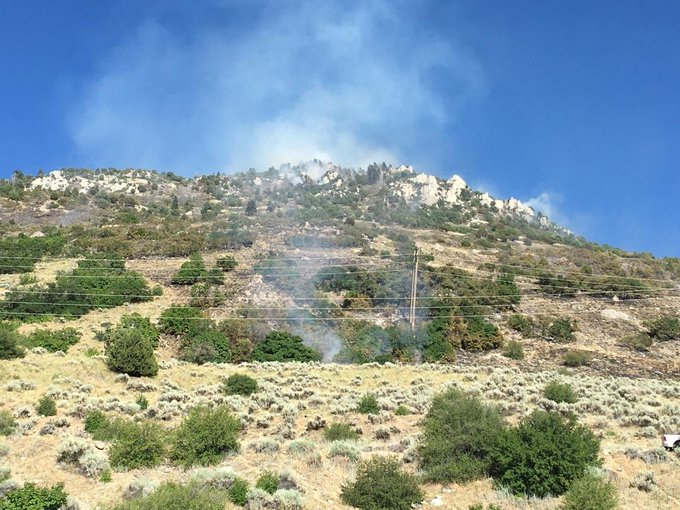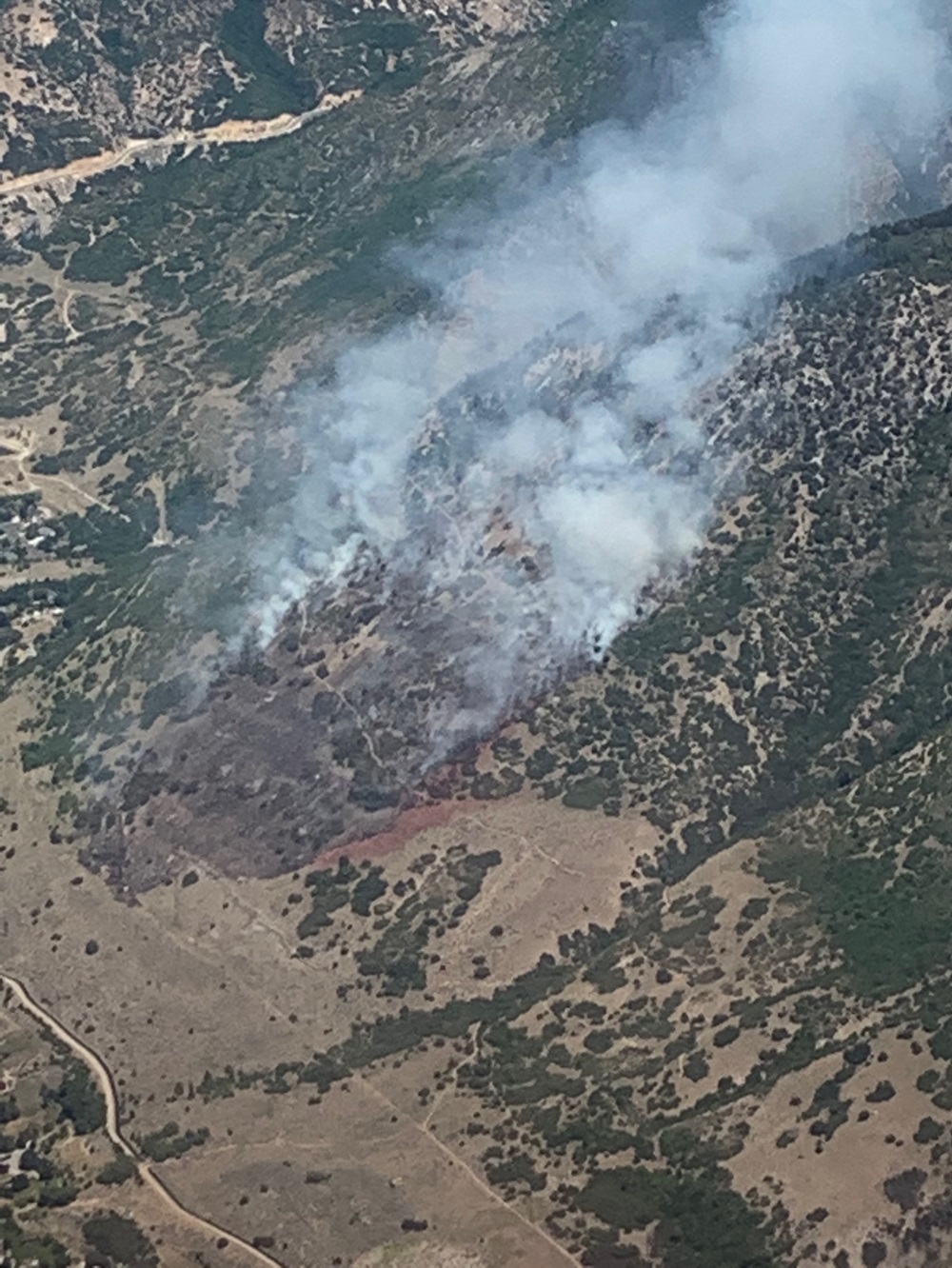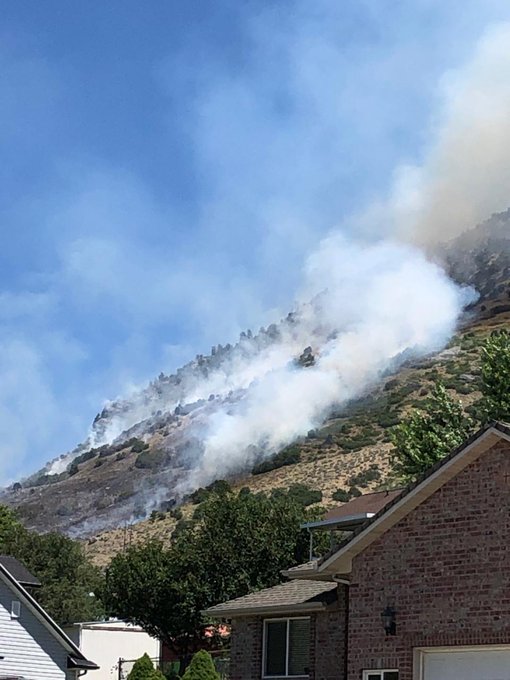 40 personnel along wtih 3 helicopters.
78  acres. 50% contained. Southwestern side of the fire has been fully contained.  No structures threatened.   Cause unknown.
TURKEY FARM ROAD FIRE.  3 miles NW of Washington City and Saint George. Can be seen from the intersection of I-15 and Red Hills Parkway. Estimated 11,700 acres. 0% contained. E1601, E631 H07LH SPA, Squad State Fuel dispatched 7/13/2020 2110 MDT.
Evacuations –> Greens Springs.Active fire with significant runs throughout the day, which is a wind-drive fire with difficult terrain. Command transitioned over to a Type 3 IMT.
Photo(s) Credit | UT Fire Info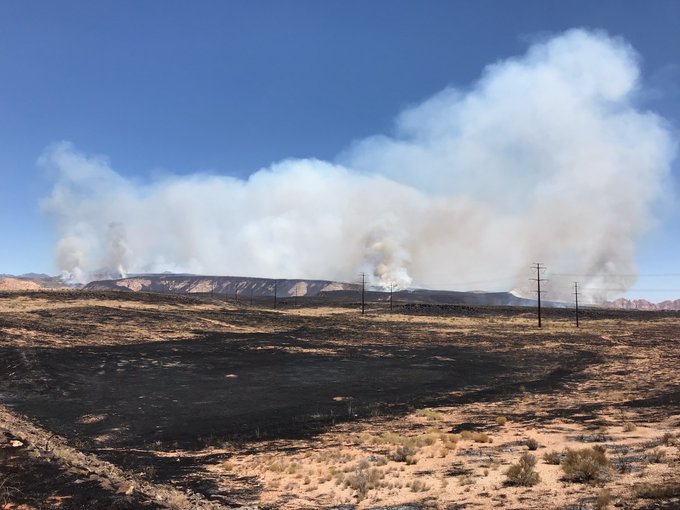 Fire officials are looking for assistance from the Public for 3 male teens seen driving away from the point-of-origin in a white sedan on Cottonwood Road around 2100 hours on July 13, 2020. Contact Investigators at 435-704-4456 with any tips.
Cause: Human caused by  Fireworks.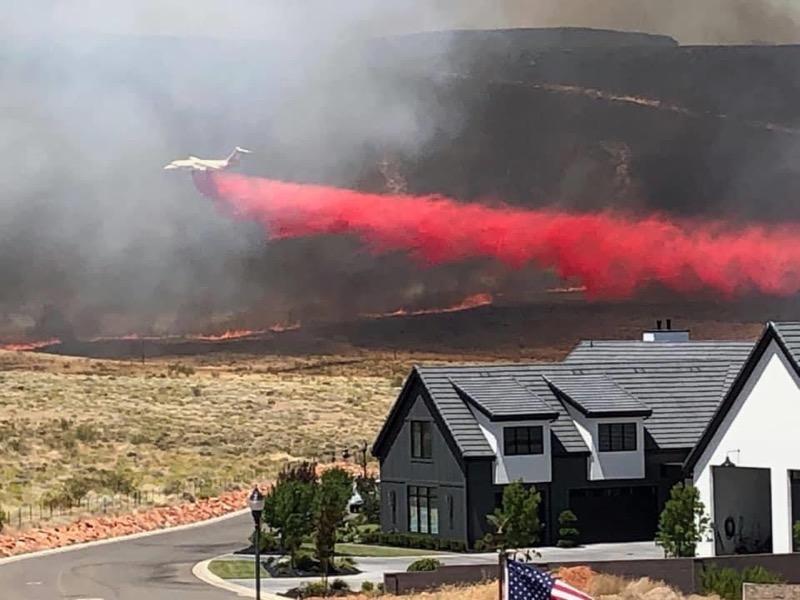 Cooperators:  GBCC IMT Team 2, NWS Salt Lake City, BLM Fire, NIFC, RAWS data/
========== PUBLIC SERVICE ANNOUNCEMENTS ==========
Photo Credit | BLM – Utah
KNOW THE FIRE RESTRICTIONS!
Make sure you are at a site that allows campfires and that there are no burn bans. Obtain a campfire permit if required. Check with your local BLM office for current fire restrictions, which can change based on weather conditions.
Utah Fire Restrictions and Information (all agencies and lands) >>
https://utahfireinfo.gov/fire-restrictions/
BLM Utah Fire Restrictions >>
https://utahfireinfo.gov/fire-restrictions/
========== SOCIAL MEDIA ==========
HAGTAGS.  #UTwildfires  #FireSeason2020
FOLLOW US!  Twitter @nwfireblog –  Facebook @nwfireblog – Instagram – nw fire blog
(c) 2020 NW Fire Blog – Updated 7/14/2020 2330 PT / 7/15/2020 0030 MDT