This is the Official Sit Rep (Situational Report) of Wildfires that are currently burning for Wednesday, July 15, 2020, for the State of California.
========== CURRENT WILDFIRES ==========
BEN FIRE
Start 7/15/2020.  Vegetation Fire.  Ben Hur Road and Buckeye Road, South of Hwy 49 and southwest of Yosemite. CAL FIRE Madera-Mariposa-Merced Unit.  Mariposa County. 35 acres. 5% contained. Moderate rate of spread. Structures threatened.
CASINO FIRE
Start 7/13/2020.  Hwy 371 and Santos Road, south of Anza. Riverside County.  CAL FIRE Riverside County Fire Unit and USFS San Bernardino National Forest. 91 acres. 95% contained.
COYOTE FIRE
Off Panoche Road and Coyote Creek.  West of Panoche. CAL FIRE – San Benito-Monterey Unit.  San Benito County.
1,407 acres. 20% contained.  Tanker 914 (VLAT) was originally assigned to the Mineral Fire but was diverted to this fire. They were placed on hold 30+ minutes ago. No lead plane on that incident.  Lead plane on order.
MINERAL FIRE
Off Hwy 198 and 9 miles south Coalinga Mineral Springs Road. West of Coalinga. Fresno County. CAL FIRE and Fresno County FD. Start 7/14/2020. 14,300 acres. 15% contained.  Timber, chaparral and tall grass.
No injuries to civilians and/or fire personnel have been reported.
$1.2 Million cost-to-date.
Photo Credit | CAL FIRE SLO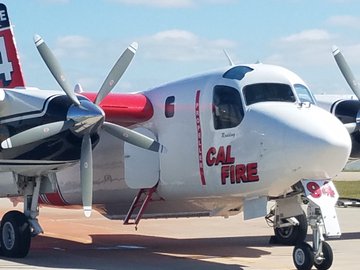 Air Attack reported (1939 PT) to Operations:  main fire front will reach Los Gatos Creek Road in next 6-12 hours. Structure protection should be ready. 60 structures are under threat.
Photo Credit | CAL FIRE CZU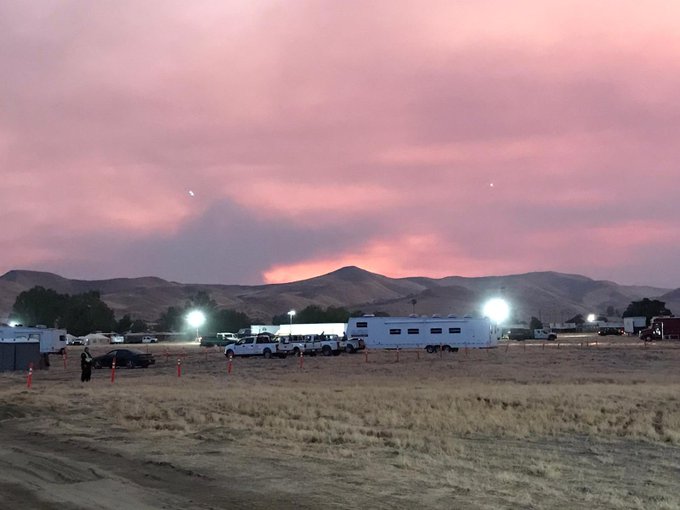 922 total personnel from 9 agencies. Strike Team:  4 Metro Fire Firefighters, part of the Regional Type 3 Cal OES Strike Team.94 engines, 19 water tenders, 11 helicopters, 36 dozers and 18 hand crews.
Additional request for 8 tankers – 4 large air tankers and 4 S-2 tankers requested, along with 8 more helicpters for Thursday, July 16, 2020.  8-10 tankers are loading and returning the fire an hour.
Photo Credit | Metro Fire of Sacramento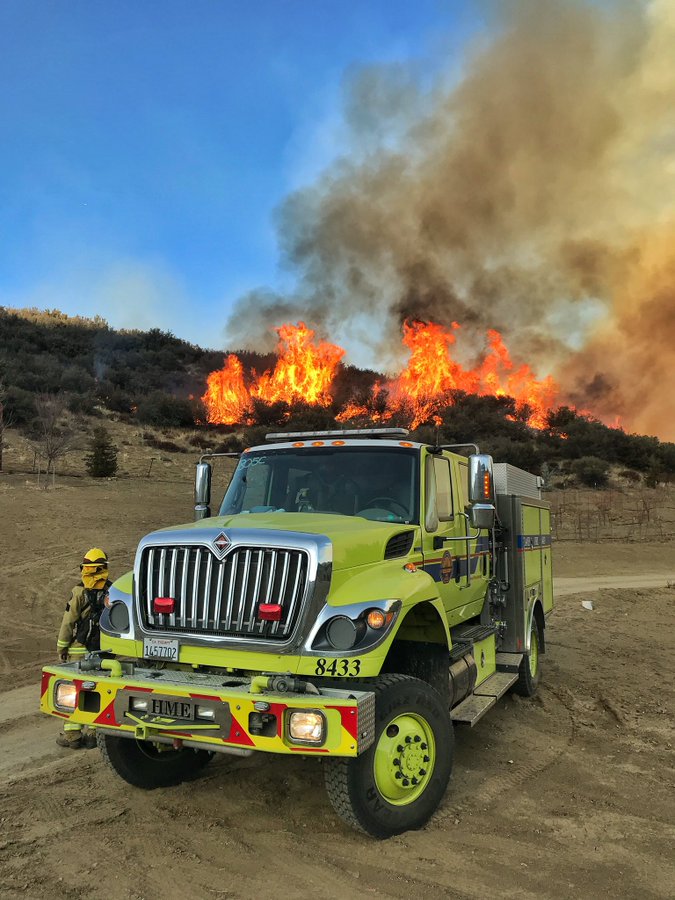 On-scene Aircraft are based at the CAL FIRE Paso Robles Air Attack Base (PRAAB) will be flying in/out of the base within the County.
Incident Cooperators:  Fresno Co Sheriff Office, Colinga City PD, Coalinga Public Works, California Dept. of Corrections and REHAB, PG&E, California Conservation Corps, CalOES and CALTrans, NWS Bay Area, Red Cross Central California.
Extreme fire behavior with running, short-range spotting and wind-driven.  Fire burning in area that is difficult to access and heavy fire fuels.  No previously reported fire history in the area.
SWEETWATER DRIVE FIRE
Start 7/15/2020 2115PT.  Sweetwater Drive, San Leandro. Alameda County.  ACFD.  100 x 100 ft vegetation fire into eucalyptus trees.  Forward progression has been stopped.  In mopping operations.
TRACY FIRE
Start 7/15/2020 2115 PT.  Vegetation fire.  Tesla Road, Tracy.  ACFD assisting.
========== EVACUATIONS IN EFFECT ==========
– MINERAL FIRE –
Evacuations —> Bringham Springs, Los Gatos Creek Road residents from Indian Springs to Union Carbide Road.   
All areas/homes within area of Hwy 198 from Parsons Road west to the Monterey County line.
From the Monterey/Fresno County line from Hwy 198 north to Coalinga/Los Gatos Creek Road.
Los Gatos Creek Road east to Parson/Mud Run Road.
Mud Run/Parson Road south to Hwy 198.
Temporary Evacuation Point —> West Hills College – Coalinga.  300 West Cherry lane, Coalinga, California 93210.
========== PUBLIC SERVICE ANNOUNCEMENTS ==========
VEHICLE SAFETY
Dead fuel moisture values are near to below average in some areas. With hot and dry weather, one spark from your vehicle could start a wildfire.  Check it out, before you head out. – USFS Fire – California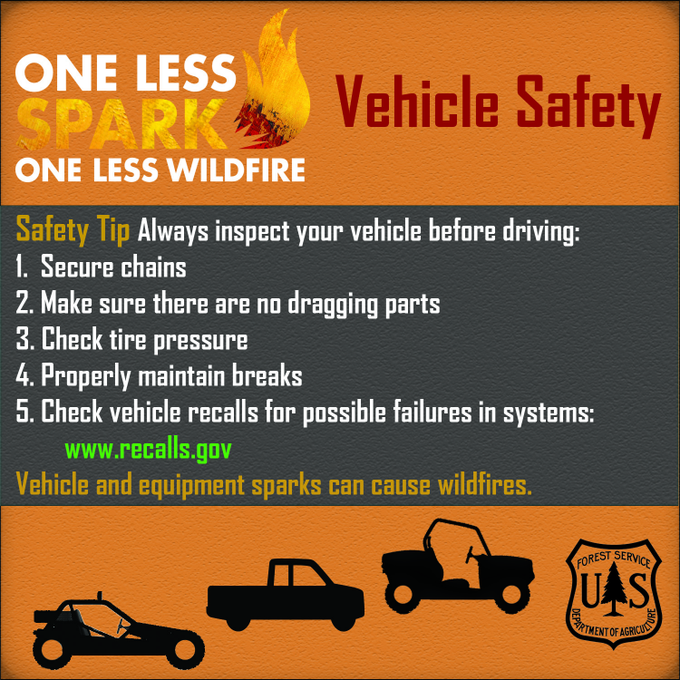 ========== SOCIAL MEDIA ==========
WILDFIRE FUND
PG&E exits bankruptcy. Pays $5Billion into the California Wildfire Fund. – Insurance Journal.
THUNDERSTORM ACTIVITY
Thunderstom chances return to the NorCal mountains over the next few days. Later afternoon and early evening activity will mostly be confined to the Sierra Nevada south of I-80 today but may spread northward to around the Mt. Lassen area on Thursday. – NWS Sacramento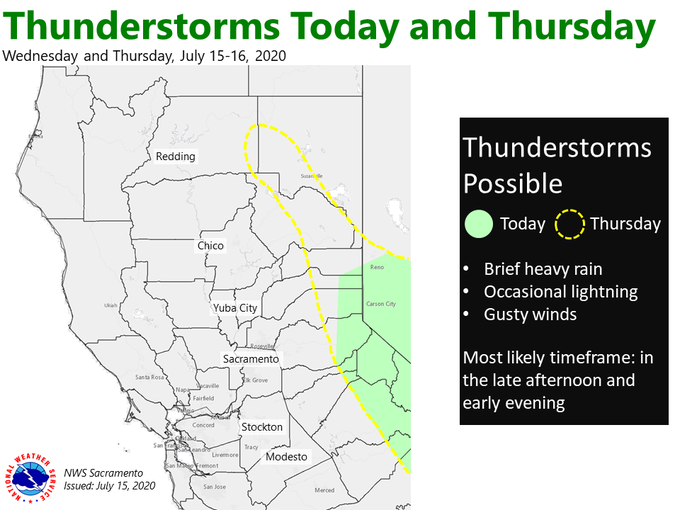 HAGTAGS
#CAwildfires  #FireSeason2020
FOLLOW US!
Twitter @nwfireblog –  Facebook @nwfireblog – Instagram – nw fire blog
(c) 2020 NW Fire Blog – Updated 7/15/2020 2150 PT