This is the Official report of Wildfires that are currently burning or have been put out on Wednesday, July 15, 2020, for the State of Utah.
========== CURRENT WILDFIRES ==========
ALLEN FIRE
40 acres. 0% contained. Near the Utah-Colorado State line in Daggett County. Lightning caused. Formerly known as the Allen Draw Fire. 120 personnel. Direct attack over the fire due to good fire weather conditions. Lines built onthe eastern and western flanks.
Photo Credit | Utah Fire Info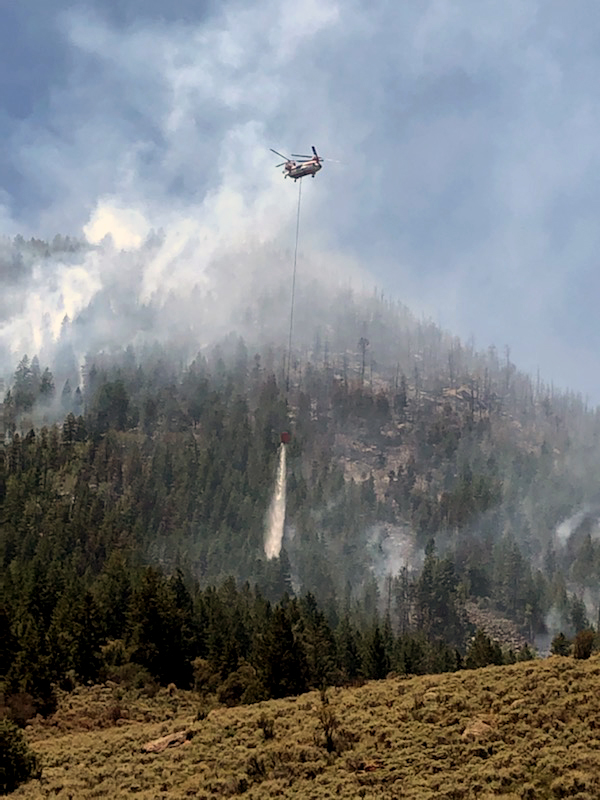 POLE CANYON FIRE
Start 7/15/2020.  1352 MDT. 34 miles SSW of Salt Lake City in Eagle Mountain City.  Updated – 448 acres. 0% contained.
Photo Credit  | Utah County Sheriff Office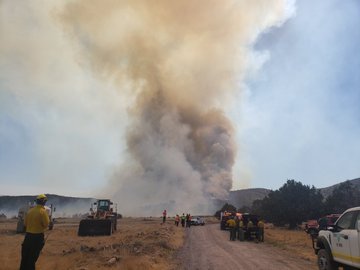 A Type 3 IMT will assume command on Thursday, July 16, 2020, 100 personnel from State and local agencies, including Unified Fire and the Utah County Sheriff Office are assigned.
Human caused fire.
MOUNTAIN HOME FIRE
Start 7/14/2020 started just before 1154 MDT.  East of the Coldwater trailhead in Weber County. In the Foothills of North Ogden. Highly visible from town.
Photo Credit | Utah Fire Info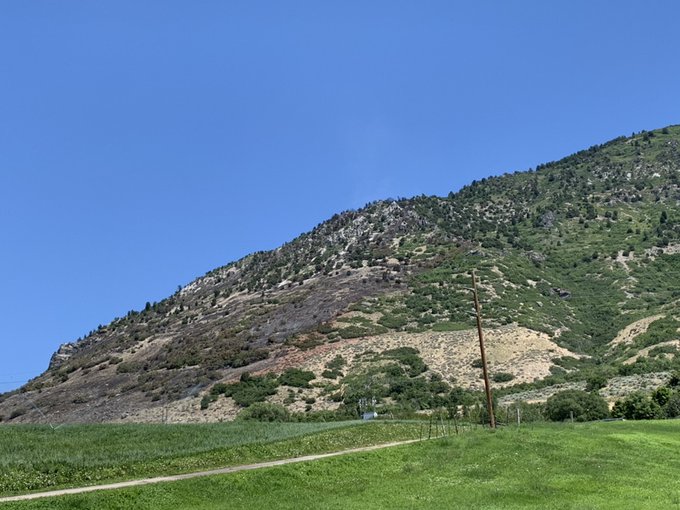 80% contained.
2 hand crews, 1 squad and 1 helicopter and 1 engine remain on-scene.
Incident Cooperators:  Weber Fire District, BLM – Utah, UT State Forestry Fire and State Lands, North View FD and the USFS – Uinta-Wasatch-Cache NF.
TURKEY FARM ROAD FIRE
Southwest area. Utah DOF.  IMT2 – GB Team 5. 4 miles north of Saint George and 3 miles NW of Washington City. 103 miles of North Las Vegas. stimated 11,993 acres. 25% contained.  1 structure lost.
Drones spotted on fire in the area. Unknown details.  Remember –> #NoDronesInFireZones  If you fly, they have to ground all of their aircraft until the air space is cleared and causing a delay in getting assets back up in the air to fight the fire. Don't. Do. it.
$1Million CTD.
Photo Credit | Utah Fire Info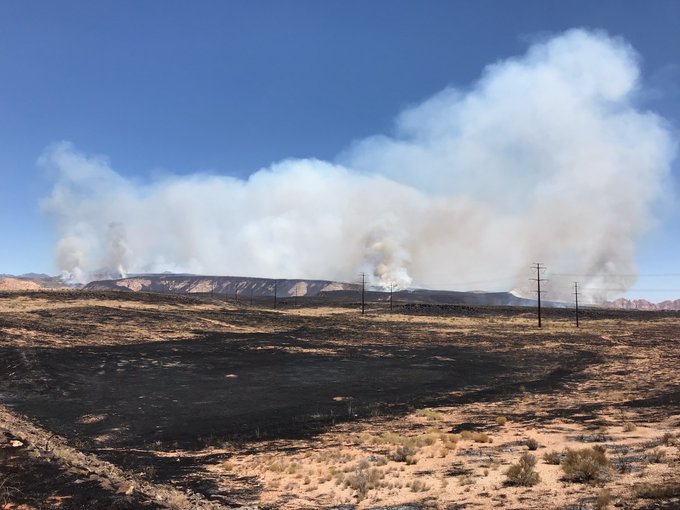 Total 142 personnel. 4 engines and 3 helicopters.  E1601, E631 H07LH SPA, Squad State Fuel dispatched 7/13/2020 2110 MDT.
Cooperators:  GBCC IMT Team 2, NWS Salt Lake City, BLM Fire, NIFC, RAWS data/
Evacuations –> Greens Springs.Active fire with significant runs throughout the day, which is a wind-drive fire with difficult terrain. Command transitioned over to a Type 3 IMT.
Fire officials are looking for assistance from the Public for 3 male teens seen driving away from the point-of-origin in a white sedan on Cottonwood Road around 2100 hours on July 13, 2020. Contact Investigators at 435-704-4456 with any tips.
Cause: Human caused by  Fireworks.
========== PUBLIC SERVICE ANNOUNCEMENTS ==========
FIRE PREVENTION TIPS
Drown. Stir. Feel. Repeat until it's cold. Messaging courtesy of Standard Firewood Company.
Photo Credit | BLM – Utah
KNOW THE FIRE RESTRICTIONS!
Make sure you are at a site that allows campfires and that there are no burn bans. Obtain a campfire permit if required. Check with your local BLM office for current fire restrictions, which can change based on weather conditions.
Utah Fire Restrictions and Information (all agencies and lands) >>
https://utahfireinfo.gov/fire-restrictions/
BLM Utah Fire Restrictions >>
https://utahfireinfo.gov/fire-restrictions/
FIRE STATS
There have already been over 640 wildfires in the State of Utah this year (as of 7/8/2020). Some of these fires have threatened homes and caused evacuations. These are some tips to help your family be prepared in case of a wildfire threatens your home. Get more information.  utahfireinfo.gov – Utah Fire Info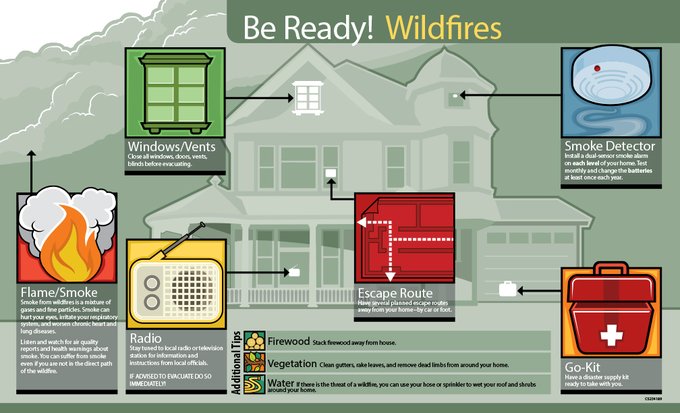 ========== SOCIAL MEDIA ==========
HAGTAGS.  #UTwildfires  #FireSeason2020
FOLLOW US!  Twitter @nwfireblog –  Facebook @nwfireblog – Instagram – nw fire blog
(c) 2020 NW Fire Blog – Updated 7/15/2020 2325 MDT – 7/15/2020 2225 PT