This is the Official report of Wildfires that are currently burning or have been put out on Saturday, July 18, 2020, for the State of Washington.  This is the evening update.
========== NEW SMOKE CHECKS, WILDFIRES ==========
HIGHBRIDGE FIRE
WILDFIRE.  Sunset Boulevard.  Spokane County.  Disaptched 1955 PT.  0.01 acre. Limited information.
MILLER RANCH 
SMOKE CHECK.  Miller Ranch. Lincoln County. Dispatched 7/18/2020 1717 PT. BC 601.  Resources on-scene 1944 PT.
========== ONGOING WILDFIRES ==========
BERTSCHI ROAD FIRE
10 miles NW of Klickitat, off of Bertschi Road south of Glenwood in Klickitat County.  70 miles ENE Portland, Oregon.  WA DNR. 294 acres. Brush, slash and timber. Fire activity still in the northeastern portion of the perimeter. Start 7/16/2020.  Dispatched 1346 hours PT. Cause unknown.
Resources include AHTANUM BATT-602 CREW-15 CREW-83 DOZER-KLIC E-4104 E-4206 E-4302 E-4404 E-4504 FUELS-21 FUELS-51 H-0CB SE-ESCOBAR SE-JAMES SE-LAWSON SE-MILLER.   IC:  Chad James.  Central WA Interagency Communications Center.
========== CONTAINED, OUT WILDFIRES ==========
YACHT CLUB FIRE
Lincoln Rock. Chelan County.   IC: Steady.  0.25 acres of grass. Dispatched 1239 PT. Contained/controlled 1542 PT. Central WA Communications Center.
=== PUBLIC SERVICE ANNOUNCEMENTS ===
FIRE PREVENTION
"With hotter, drier weather on the horizon, everyone needs to take extra caution.  About 200 of this season's wildfires were caused by escaped debris burn piles.  Please help protect your neighbors, communities and our firefighters. "
– WA DNR's Hilary Franz, July 17, 2020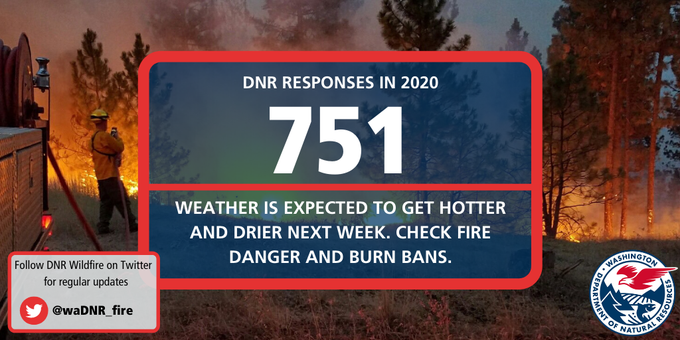 BURN RESTRICTIONS
Go to WA DNR's site at burnportal.dnr.wa.gov to check out current burn restrictions and bans.  #KnowBeforeYouBurn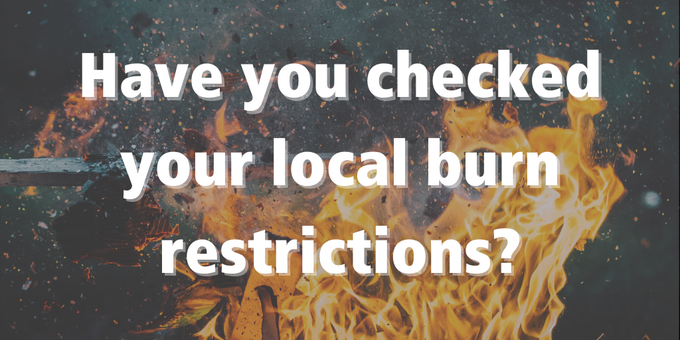 CAMP FIRES
"Campfires are a significant cause of wildfires around the State.  Don't start campfires in windy weather or dry conditions, keep fires small and manageable at all times.  Never leave a campfire unattended." – WA Fire Marshal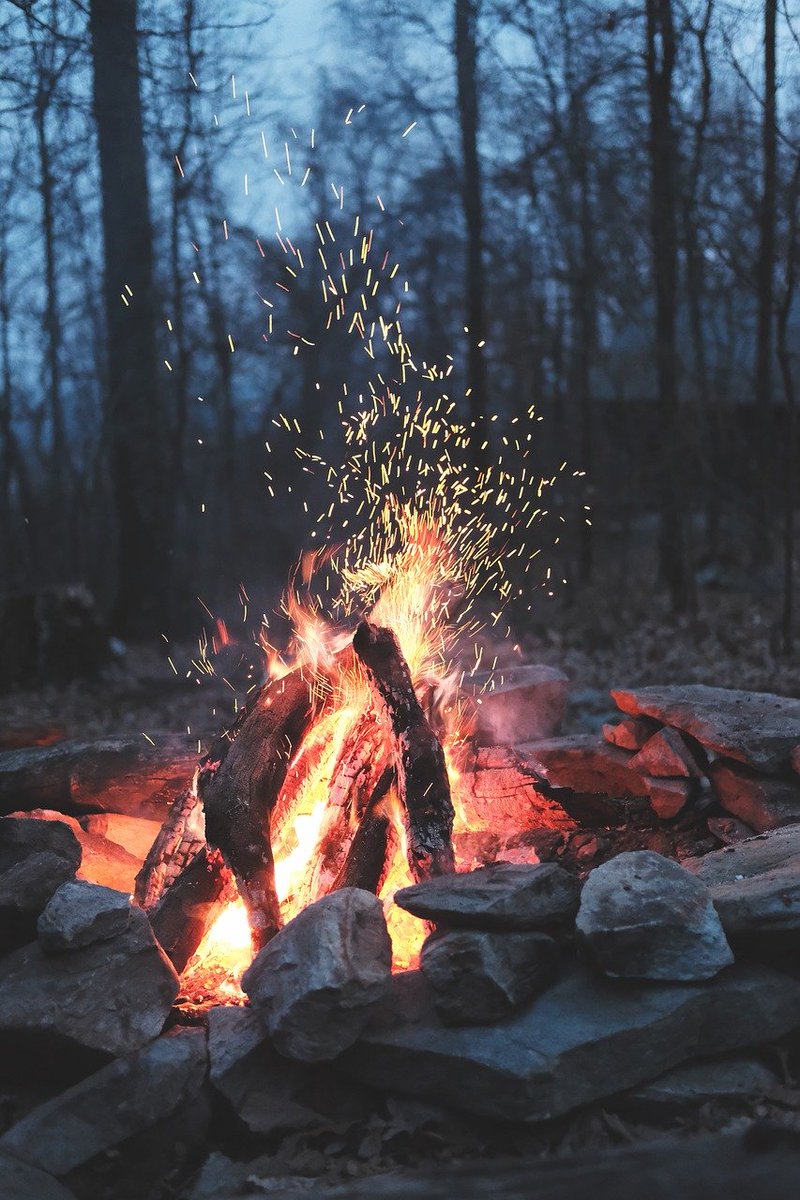 ========== SOCIAL MEDIA ==========
HAGTAGS
#WAwildfires  #FireSeason2020
FOLLOW US!
Twitter @nwfireblog –  Facebook @nwfireblog – Instagram – nw fire blog
(c) 2020 NW Fire Blog – Updated 7/18/2020 2020 PT