STRAWBERRY FIRE
Update 1
INCIDENT SUMMARY | A wildfire was sparked by lightning on July 20, 2020, around 1400 hours MDT (1300 PDT).
This is said to be in near the same location as a previous wildfire named the  BRIAN HEAD FIRE that destroyed one structure and caused $30 Million in firefighting efforts in 2017.  It was a human-caused fire that was accidentally started.
LOCATION | The fire is said to be burning in Bowers Flat, north of Mammonth Creek on the Dixie National Forest (Kane County) and near Duck Creek Village in the southern Utah.
Photo Courtesy | UT Fire Info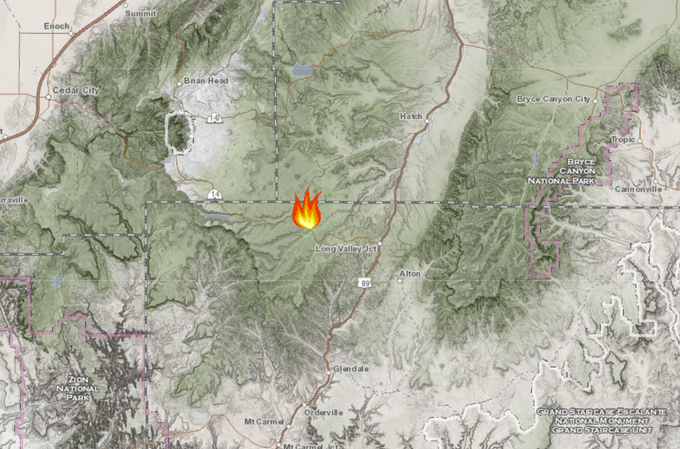 SIZE/CONTAINMENT | Various fire agencies are reporting the fire at 43 – 70 acres  in variance.  Full containment of the fire is due to be complete by Tuesday, July 21, 2020.
THREATENED | Evacuations of a campground were in effect due to immediate threats to camper trailers.
HASHTAGS | #UTwildfires #StrawberryFire #FireSeason
(c) 2020 NW Fire Blog – Updated 7/21/2020 0125 MDT / 0025 PDT