GOLD FIRE
UPDATE 4 – WEDNESDAY
INCIDENT SUMMARY
Two separate wildfires, one in the north and the second in the south were called in by 2 CAL Trans employees on Monday, July 20, 2020.  The fires sparked by unknown ignitions would eventually merge into a single firestorm.   The cause is being investigated.
Located approximately 4-5 miles south of Adin on Hwy 139 in Lassen County, California.  It The fire has not crossed over Modoc County.
RESOURCES 
Incident Cooperators
Lassen County Sheriff's Office
CA DOT
Modoc County Sheriff's Office
CHP
Lassen Co Public Health
Shasta Co Public Health
Surprise Valley Electric
CA Conservation Corps
CA DOC
Lassen Co OES
NWS
BLM
Sierra Pacific Industries
Command
CAL FIRE and Modoc National Forest are in Unified Command.
Personnel, Equipment
949 Personnel
105 engines
27 dozers
18 water tenders
21 crews
10 helicopters
159 other misc resources
CURRENT STATUS 
14,500 acres
15% contained
25 structures threatened
Evacuations/road closures in effect
$2.2 Million CTD
Photo Credit | @alertwildfire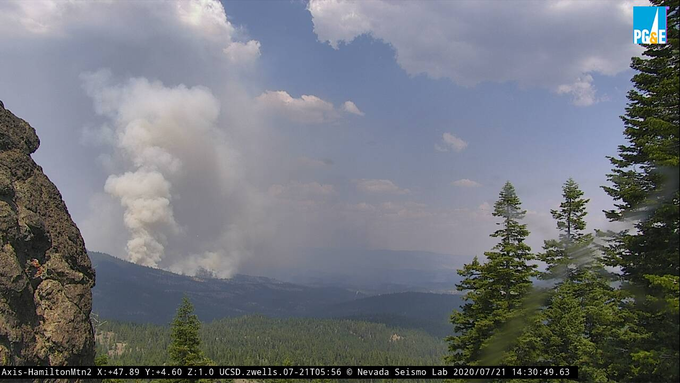 MANDATORY EVACUATIONS IN EFFECT
The following evacation orders are currently in effect.
ZONE A
All residents along Hwy 139 from Susanville Rd (A-2) south to Termo Grasshopper Road.
ZONE B
Areas south of Ash Valley Rd
West of Spooner Rd
East of Hw 139
North of Termo Grasshopper Road
ZONE C
Areas west of Hwy 139, south of Haydenhill Road.
South of Haydenhill Rd
East of Anderson Ranch Rd/Dixie Valley Rd
North of Long Flat Rd
ZONE D
Ash Valley Rd at US 395 west to Spooner Rd
South on Spooner Rd to Hwy 139
East on Hwy 319 to Termo Grasshopper Rd to US 395
ZONE E
Areas west of Hwy from Terom Grasshopper Rd
South Gleghorn Rd
East of Slate Creek Rd
Photo Credit | Crockett Carquinez FD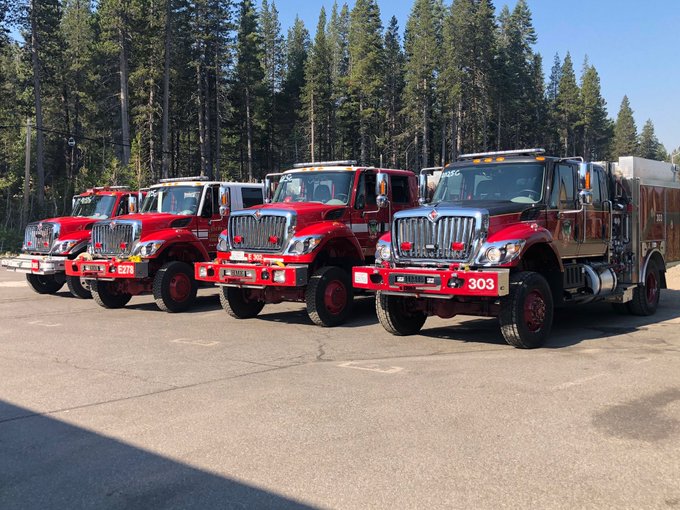 EVACUATION SHELTER
Lassen Community College – 478200 CA-139, Susanville, CA 96130
INJURIES
2 Firefighters.
SOCIAL MEDIA
@nwfireblog – Twitter & Facebook — NW Fire Blog – Instagram
HASHTAGS
#CAwildfires #GoldFire #FireSeason2020
7/22/2020 1455 PT | 4 |  (c) 2020 NW Fire Blog | 1240 PT