COLOCKUM FIRE
— UPDATE 1 —
INCIDENT SUMMARY
A Wildfire is burning in Chelan County in Malaga, Washington State.  Resources were dispatched Friday, July 24, 2020 at 1414 PT.
The Incident Command Post or ICP as more commonly known as will be in the field of the Lincoln Elementary, a Wenatchee School District property.   The School District sent out a presser to all to advise of additional personnel on school property.
Photo Credit | WSD
RESOURCES
Air Assets
2 SEATs from Spokane and 2 from Moses Lake are currently on the fire working.
Ground Resources
WA DNR BATT-22 BATT-602 BATT-71 BRANCH-3 CHIEF-601 CREW-22 CREW-52 CREW-74 DIV-601 E-332 E-4103 E-4104 E-4107 E-4202 E-6695 E-6696 PATROL-2 PATROL-603 SE-BREWER SE-ESCOBAR (IC) SE-LAPOINT SE-TSUBOTA.
Mutual Aid
State Mobe approved at 1900 PT by the Washington State Fire Marshal Office.
Incident Cooperators
Wenatchee School District. Red Cross.  Chelan County Emergency Management. WA Fire Marshal's Office. Zone 3 Fire Rehab (2 members).
Photo Credit | Zone 3 Fire REHAB's 2 members en route to the fire as part of the State Mobilization.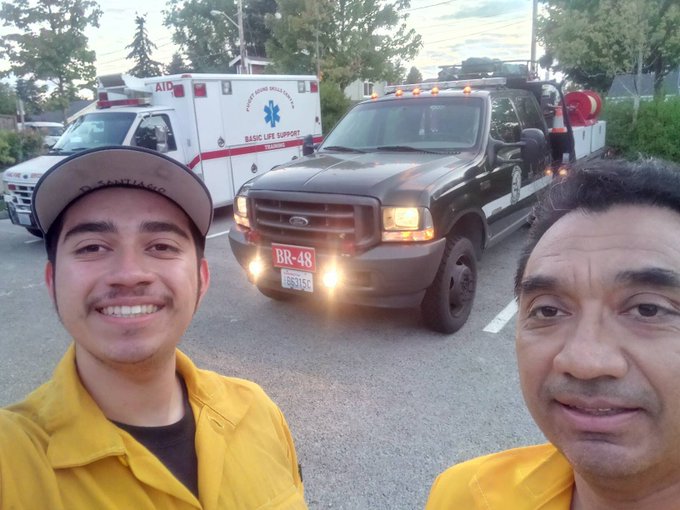 CURRENT STATUS
1,300 acres of grass and brush.
Unknown containment or cause.
Fire jumped road (1608)
Level 3 evacuations in effect (1608) for those on Tarpiscan and Kingsbury Way.
Winds have decreased.
60 structures under threat.
FIRE WEATHER
The fire weather report is as of 2155 PT.
68*F temps
Clear evening
Precip is 0%
Winds are 22 mph
RH is 36%
EVACUATIONS
Red Cross shelter available. Due to COVID, evacuees can make an appointment by calling 509.670.5331.
LEVEL 3:  Colockum, Kingsbury.
LEVEL 2:  Tarpiscan. Jumpoff Roads.
(c) 2020 NW Fire Blog – 1 – 7/24/2020 2200 PT