This is the Sit Rep for all California wildfires.
We are working to catch up and grouping them altogether here all in one single post.
SUNDAY | JUNE 13, 2021 | 1420 PT
CLOUD FIRE
San Bernardino County FD firefighters were dispatched on Saturday evening on June 12th near an intersection of Hwy 18 and Old Waterman Canyon Road in North San Bernardino. The fire appeared to be burning near USFS lands and sent a full fire response to the same area, including aircraft.
Resources included: San Bernardino County responded with seven engines, a dozer, hand crew and two Battalion Chiefs.
The USFS San Bernardino NF sent a two-alarm brush response, in addition to air assets both fixed and rotor wings.
CAL FIRE's San Bernardino/Inyo/Mono Unit responded with a hand crew, fixed wing and rotor wing aircraft.
San Miguel assisted as mutual aid with an engine, water tender, along with Rancho Cucamonga and Redlands each with a water tender.
Caltrans District 8 helped with traffic control and road closures.
Upon first due units, both County and USFS found a 3-5 acre brush fire burning in medium fuels that were quickly moving uphill. An initial fire attack was made. Fire burned the County and Forest Service lands. Forward progression was stopped.
There were about 150 firefighters fighting the fire at the height of the incident.
The cause is unknown and under investigation. All aircraft were immediately released and fire crews from both ground and air were able to hold it to 20 acres.
FLATS FIRE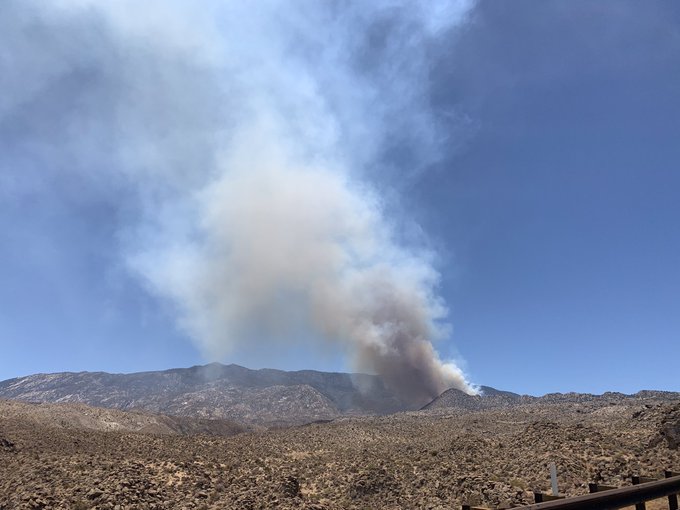 The FLATS FIRE is burning on San Bernardino National Forest lands on the San Jacinto Ranger District. Resources were dispatched around 1141 hours PT on Sunday, June 13, 2021 to the Pinyon Flats area.
Resources include the USFS – SBNF and CAL FIRE RRU. T71 T72 T78 T100 are working the fire, T40 en-route from Prescott just entering California + T914 (VLAT) assigned but still @ Phoenix.
Fire management is in Unified Command with SBNF and CAL FIRE RRU with assistance from Riverside County Sheriff's Office.
Fire jumped Hwy 74 and behavior is being reported as active with a moderate rate of spread and heading in a northeastern direction.
It is approximately 50 acres and growing. Containment status is at a zero-percent.
Closed Hwy 74 closed between Palowet Drive and Ribbonwood Drive.
Evacuations are in Effect. Mandatory evacuations for Pinyon and Alpine Village are in effect.
RANGE FIRE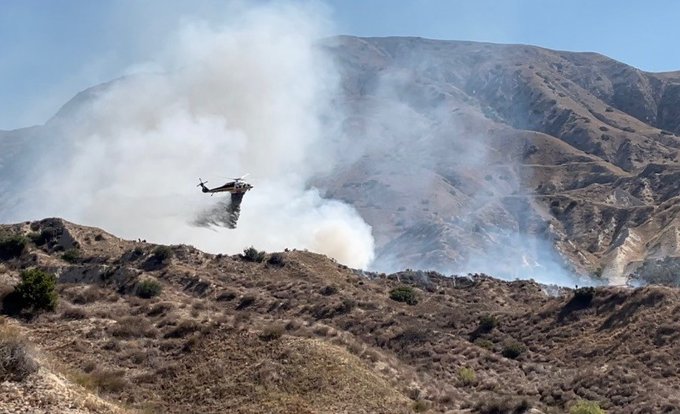 The RANGE FIRE is located at 12653 Little Tujunga Canyon Road between Marek Canyon Road and Upper Marek Road. This is near the shooting range.
Fire assets and resources were dispatched via the Angeles Emergency Communications Center on Sunday, June 13th at 0915 hours PT to this area.
Fire crews were able to stop the forward progression of the fire. It is holding at 1.5 acres in light brush. No structures were reported as damaged or destroyed.
Incident Cooperators included the ANF and LAFD 1st alarm response units.
(c) 2021 NW Fire Blog