1650 PT | SUNDAY | JUNE 20, 2021
SUMMARY — A new wildfire started around 1533 hours this Sunday called the COW FIRE is burning on the north side of Highway 44 at South Cow Creek Road in Millville (Shasta County). It is about 15 miles east of Redding, California.
THREATENED — Multiple structures.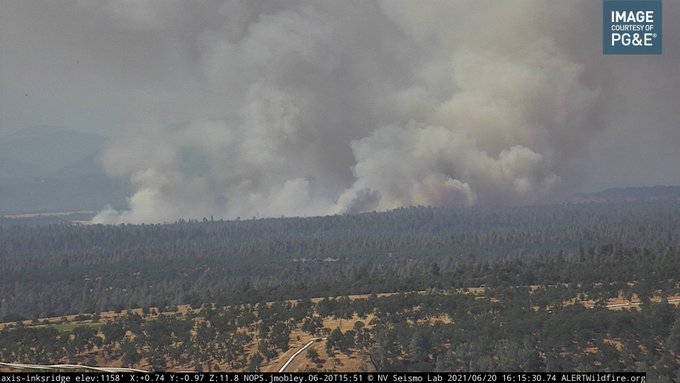 SIZE UP — 150 acres om grass and oak woodland. 0% contained.
CAUSE — Unknown.
FIRE BEHAVIOR — Moderate rate of spread.
FIRE OPERATIONS — Initial reports indicated this is an eight-acre fire with a moderate rate of spread.
AIR RESOURCES — Tankers 93, 94, 95, 96 (en route) and a single copter.
RESOURCES — IC has ordered an IMMEDIATE NEED strike team of CAL FIRE engines and four additional hand crews from dispatch.
ABOUT FIRE NAME — There was another fire on Saturday named the COW FIRE (Tulare County) then they changed it to the MOUNTAIN FIRE. These are not the same wildfires and are two separate incidents.
(c) 2021 NW Fire Blog