DURANGO, Colo. – A wildfire named the 416 Fire started at 1000 hours MDT on Friday, June 1, 2018, from an unknown cause.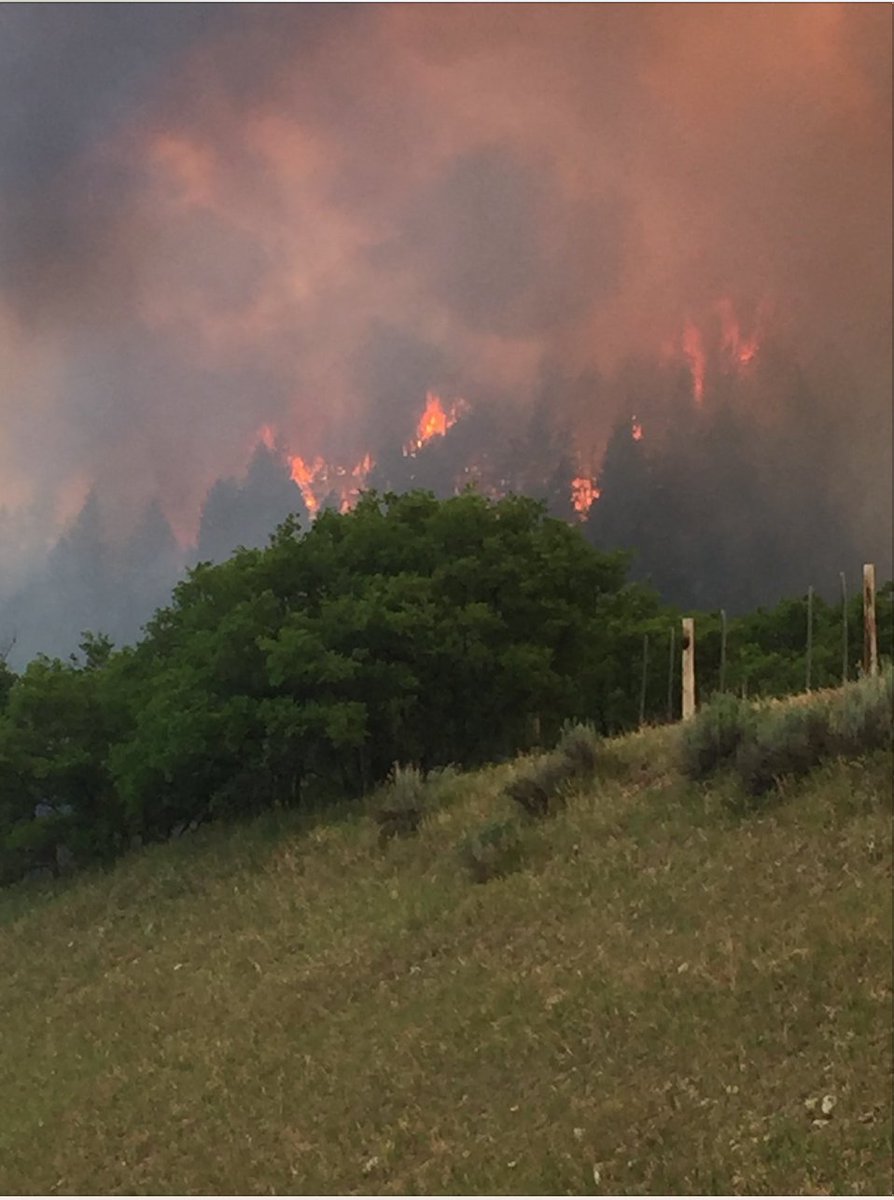 Around 1300 hours, the fire was estimated to be between 100 – 150 acres.
Fire assets were immediately dispatched.
Road closures, evacuations are currently in effect.
LOCATION
The fire is located on the west side of Highway 550, about 10 miles north of Durango, Colorado.
RESOURCES
15 air resources are on-scene.  Lone Peak Hotshots are assigned to the incident.
INCIDENT COOPERATORS
San Juan National Forest, La Plata County Government, USFS, BLM, Durango Fire Protection District and Upper Pine Fire Protection District.
PUBLIC SERVICE ANNOUNCEMENTS
La Plata County – Emergency Alerts including evacuation and pre-evacuation orders on your cell phone or email.  bit.ly/CodeRed_signup
Hwy 550 Drivers – Don't stop on highway as fire suppression efforts are being conducted.
SIGNIFICANT EVENTS
Drones in Fire Zones
Drones were seen flying in the fire area, which were said to being flown by non-fire personnel which in turn forced fire suppression air assets to be grounded.  This always  puts the lives of all whom are using fire suppression efforts in danger.  Remember that infamous saying, " #NoDronesInFireZones" or " #IfYouFlyWeCant" or " #KnowBeforeYouFly".  It is simple as 1-2-3.
Evacuations:
852 residences have been evacuated under mandatory orders.
750 structures under pre-evacuation order notices.
Fire Growth:
1345:  Fire grew to 200 acres.  Winds had shifted and coming out of the southwest.
1635: Fire now estimated at 863 acres.
1929:  Fire reaches 1,000 acres.  Fire behavior is calming.
1945:  Fire growth to 1,100 acres. Winds are settling. Containment status unknown.  Cause under investigation.
Declaration:
State-of-Local disaster declared by La Plata County Manager, Joanne Spina due to (fire) and exceptional drought conditions at 1753 hours MDT.  Declaration recommended to La Plata County Board of County Commissioners that this commence for a period of excess of seven days.
Closures:
Hwy 550 is closed overnight.
EVACUATIONS
Mandatory evacuations:
 Iron Gate subdivision in the 36000 block of 550 North.
Rockwood south to Baker's Bridge west of the Animas River on the east side of US Hwy 550 because of shifting winds.
Glacier Club/Tamarron area
North to Electra Lake Road
Chris Park and Haviland Lake areas, including campers at Haviland Lake campground
Electra Lake to Baker's Bridge
Purgatory Ski area
Pre-evacuation orders:
East side of 550 North of CR 250 to Electra Lake.
North to Cascade Village.
SHELTER(S)
People:
Escalante Middle School – 141 Baker Lane, Durango. Register at school or Silverton Visitor Center to check in, get your resident credentials.
Silverton Middle School. Silverton.  RED CROSS Shelter.
Livestock:
La Plata County Fairgrounds – 2500 Main Avenue, Durango. Emergency Center 970-385-3700 can help with coordination.
Small Animals:
La Plata County Humane Society – 1111 South Camino del Rio, Durango. 970-259-2847.
CLOSURES
US Hwy 550:  Both directions between mile markers 38 and 48.  Traffic being rerouted to County Road 250.
DONATIONS – OFFERS OF ASSISTANCE
4 Corners Back Country Horsemen:
"We are ready to help with any horse or livestock evacuations. Trailers and pasture available throughout the county. Contact:  570-228-1340."
Per County Officials:
No donations are needed says the La Plata County Officials but they recommend to call the Fire Hotline at 970-385-8700 and leave your name on a list should items be needed.
Clothing/Household Donations:
The Discover Goodwill of Durango – 1230 Escalante Drive, Durango.  They are accepting clothing and household donations. Financial donations can be made by calling the Community Foundation serving SW Colorado.  970-259-2847.
SOURCES
We only use verified sources such as Official FIRE, EMS and Emergency Management/County Agencies.  Additionally, we also may use information out on Social Media as to eyewitness accounts and report what they are saying.
We will  thoroughly research our articles and glean information from various sources prior to posting.  Sometimes, our sources may have inaccurate information.  We attempt to post information to the best of ours and our sources' abilities.
We appreciate you reading and following our post.  We ask that you think of those who are responding to this large wildfire incident and the residents who are having to go through mandatory evacuations, as well as some being displaced altogether. – Ed.
(c) 2018 NW Fire Blog – Updated 6/1/2018 @ 2320 hours PDT