BISBEE, Ariz. – A wildfire named the JUDD FIRE is located on Davis Road, about  2.5 miles north of Bisbee and  east of SR 80/90 junction on Mule Mountain in Chochise County, Arizona.
FIRE CAUSE
The fire started from a dry lightning storm passing over the area.   Another lightning storm is expected to hit the area, which is cause for alarm by Fire Managers.
RESOURCES
Incident Command is the Arizona State Forestry Department – State Office.  IC Contact is Tiffany Davila.
A SW Type 2 IMT (Short) ordered on Friday afternoon.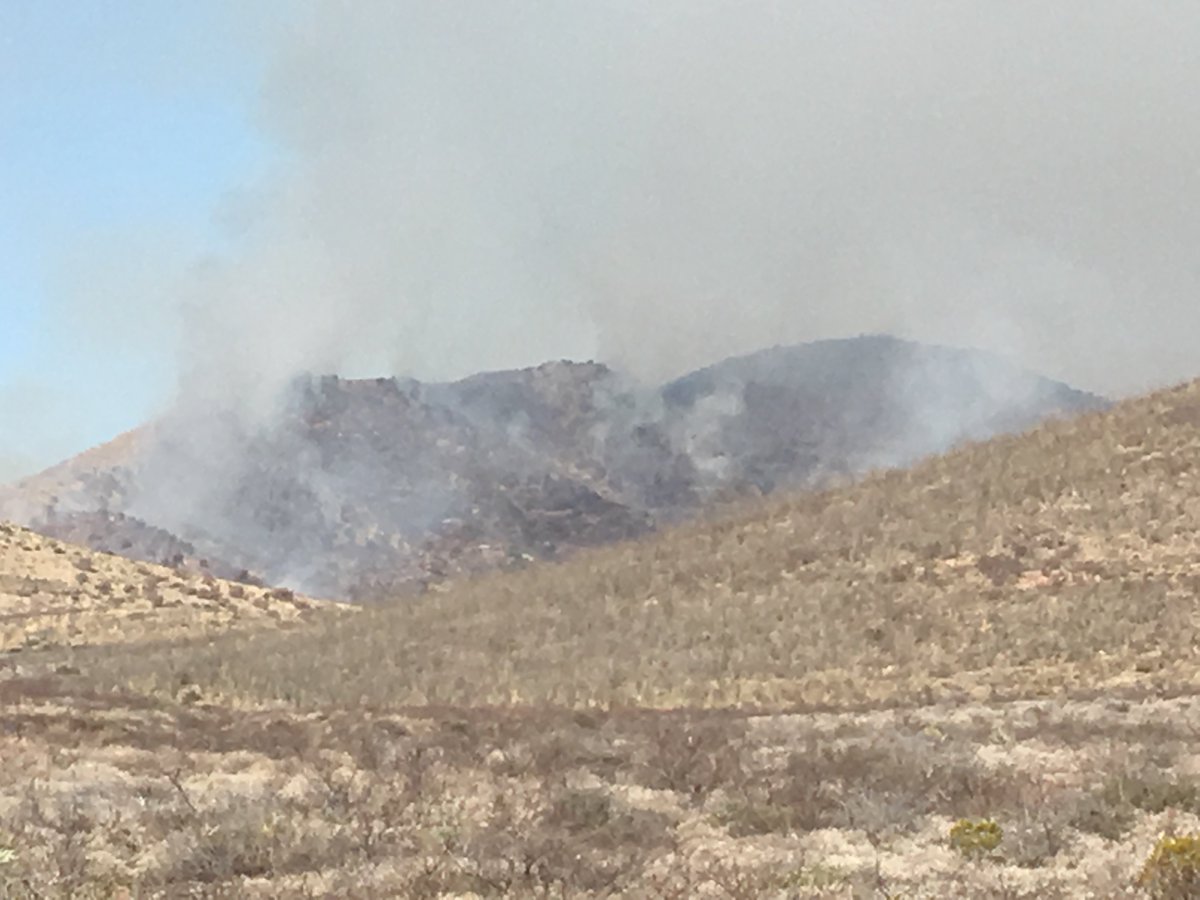 Original fire resources from the Arizona Dispatch Center were dispatched on June 7, 2018, around 1713 hours MST.  The fire incident is still active.
These resources include:
BN 3-3 DIV 7-1 DOUGLAS FT GRANT FUEL 3-8-1 LEWIS PHX CREW YUMA
Law Enforcement resources include:
Cochise County Sheriff's Office.
CURRENT INCIDENT STATUS
Firefighters are being challenged by rough terrain, including scrub oak, brush and tall grasses fire fuels and windy conditions.
Active fire behavior is observed along with up-hill runs and flanking.  Fire has burned 8,000 acres.  There is a 0% containment status.
There 135 fire personnel assigned to this incident.
FIRE TACTICS
Fire Managers are working to stop the forward progression and reach the 100% containment status mark.
(c) 2018 NW Fire Blog – 0030 MST