ROYAL CITY, WASHINGTON
UPDATE 3 – 6/6/2019 THURSDAY @ 2100 hours PDT
Incident Summary
A grass fire – turned – wildfire started on June 3, 2019 from an unknown ignition source near Hwy 243 and Wanapum Dam.  Fierce winds pushed the fire easterly through the Lower Crab Creek Canyon where it was contained between two canyons in the north and south.
Nearby residents were speculating a motor vehicle accident ignited the blaze but we have not received any type of official word yet.  We believe that the investigation of the cause is still on-going by Fire Officials.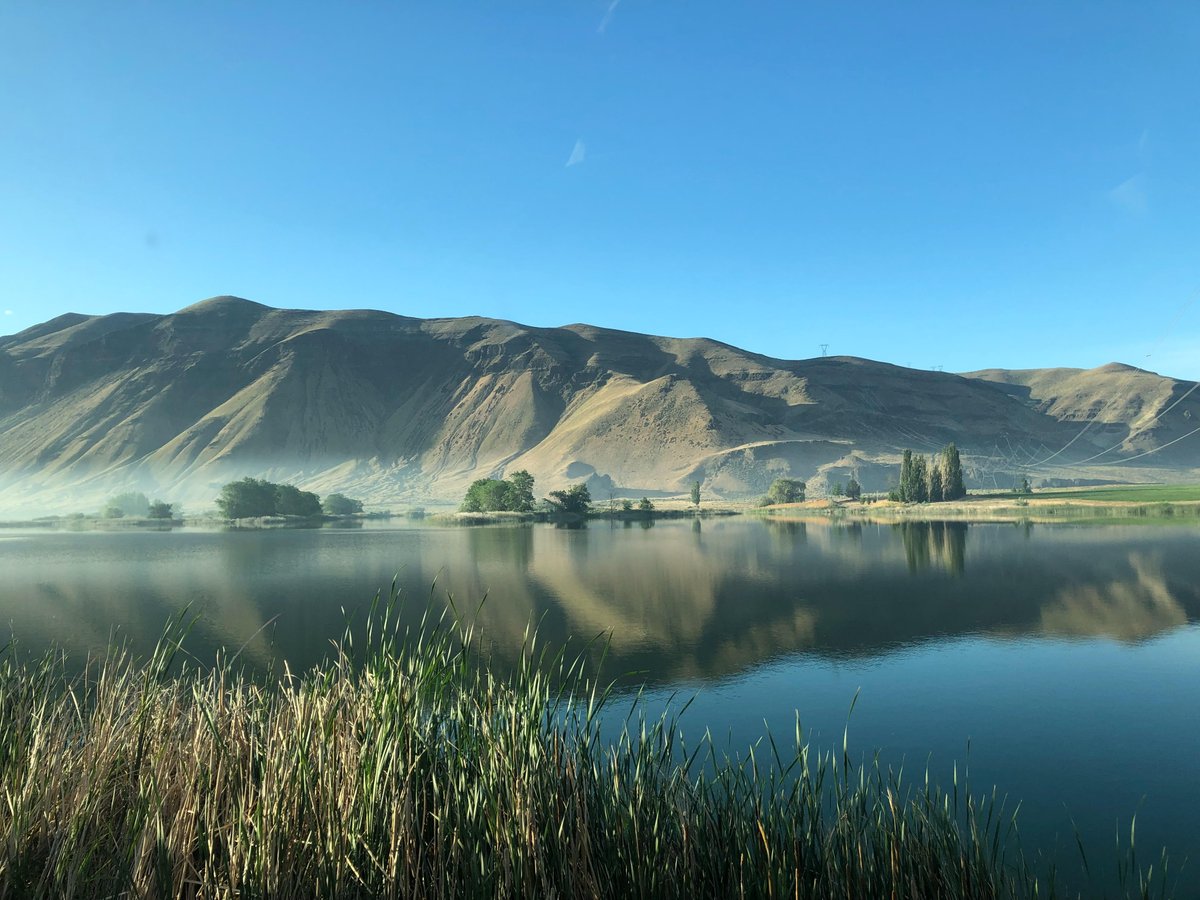 Current Status
Earlier this morning around 0925 hours, There was 18,774 acres scorched with a 50% containment status. Four aircraft were attached to this incident, along with 350 total personnel.
As of 1630 hours PDT, the Incident Management Team (aka SE WA IMT) released a presser:
Due to more accurate mapping by an airplane, it has been determined that 20,500 acres had been destroyed. Containment of 65% has been successfully reached and some State mobe resources have been released.
All roads have been opened and all evacuation order levels have been removed as of 1800 hours this evening.
Mop-up operations are currently in effect.
Incident Cooperators
Those that help support those on an active major incident are called Incident Cooperators, with some of them called up as Mutual Aid partners.  Here are some of the agencies and organizations that supported the 243 Fire.
WA State EMD
Grant County Sheriff's Office
Ecology-Central Region
Grant PUD
WA DNR – sent 2 helicopters, 2 small planes (aka fire bosses), 20 firefighters and 2 strike teams of engines.  They are mutual aid for Bureau of Land Management or BLM.
Grant County Fire District 10
Grant County Fire District 13
Moses Lake Firefighters
Lake Stevens FD
Arlington FD
WA State Patrol
American Red Cross
Fire Command was handled by the SE WA IMT and Command Post was established in Royal City.  Some of their challenges were communications issues, technology difficulties, weather conditions, terrain and even those pesky mosquitoes.
Damage Assessments
There is an unknown number of damaged and destroyed structures at the time of this post.
The Sheriff's Office stated fire passed 15 SW and Beverly Burke Rd. | Credit: GCSOGreat job to all of the firefighters, IMT personnel, support staffing, non-profit organizations, Sheriff's Office, State Troopers and others that cooperated on this incident making it a success. We appreciate every single one of you all for your tireless efforts, dedication and persistence in winning over this wildfire. – ed.
#243Fire #WAwildfires2019
(c) 2019 NW Fire Blog – Updated 6/5/2019 @ 1940 hours PDT