Incident Summary | A second-alarm brush fire is burning in the area of 210000 block of South Mountain Road, west of Fillmore in Ventura County, California.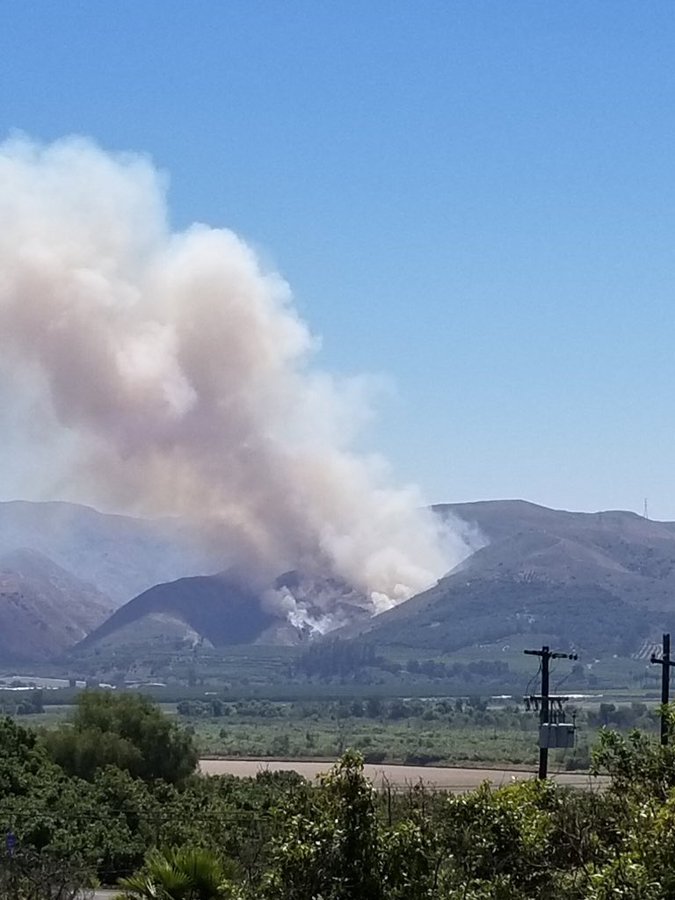 First due fire resources reported smoke and flames with the fire running uphill and about .25 acre in light to medium fuels.  It is burning above Fillmore.
The fire is named the SOUTH FIRE.  Fire Command is #SOUTHINC
Resources | Fillmore FD and LA County FD (Mutual aid). CHP Moorpark Division. Ventura County Air Unit.
Incident Timeline |  1153:  Fire reported at 21000 blk of South Mountain Rd. Dozer 7 on-scene.  A 2nd dozer, additional air tankers are ordered.
1200:  RE27 reported the fire was at 10 acres in steep terrain with potential of 100 acres. One structure was being threatened.  Structure protection activities in progress.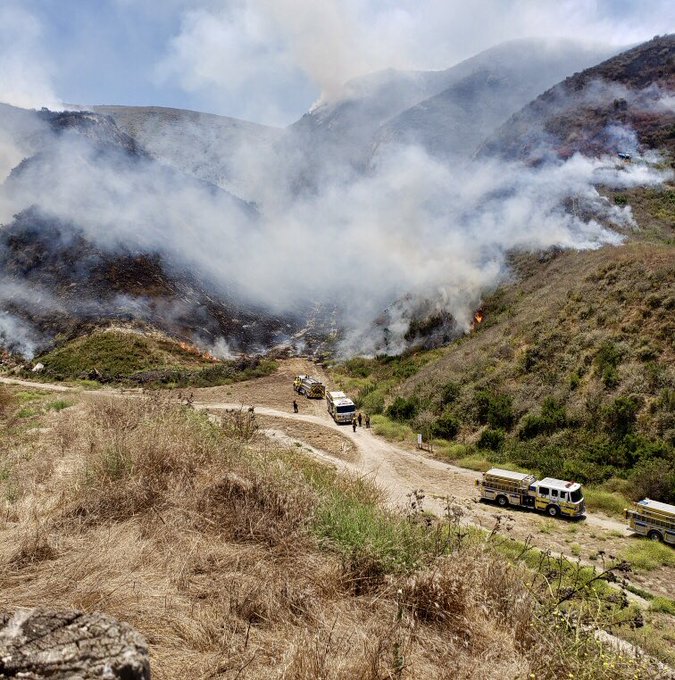 1201:  Fire upgraded to a second-alarm brush fire.
1217:  5 Type 3's being requested in lieu of inbound Type 1 Engines.
1237:  LA County FD sending Copter 19 with Fly Crew 901 and SU20, BC44 deployed as mutual aid.
1242:  The Fire IC is stating the official name of this fire has now been changed to #SouthInc brush fire.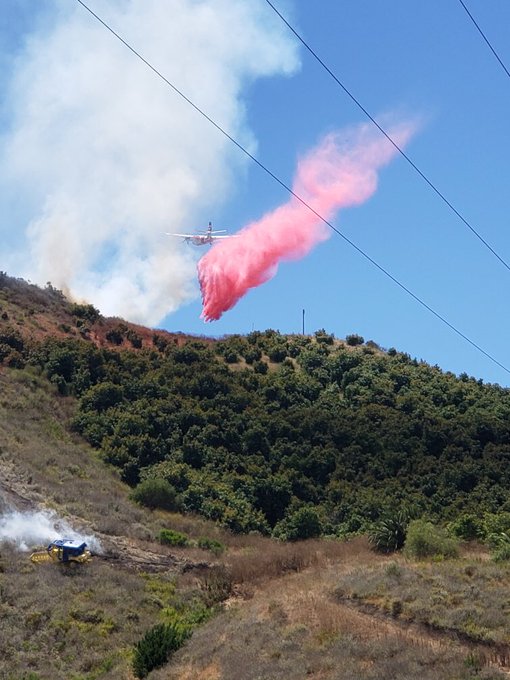 1259:  Fire around 50-60 acres with moderate rate of spread. Fire crews trying to use road system as fire break.
1259 | Fire is at 20 acres and air resources are going direct with fire suppression efforts. There is a minor structure threat.
1306 | Fire is now 50-60 acres with moderate ROS. Additional wildland fire engines and air assets are on order.
Traffic Alerts | CAL Trans is asking drivers to be aware of Emergency Vehicles in the area which is south of the City of Santa Paula.  No impacts on SR126 currently.
Social Media | A new update will be released at 1400 hours unless there is significant fire activity or evacuations begin to occur so we can get the information out to the public and provide you with updates.
You can also follow us on live coverage for this wildfire on our Twitter page @nwfireblog
(c) 2019 NW Fire Blog – Updated @ 1310 hours PDT on 7/14/2019 (Sunday)