UPDATE 2 – April 23, 2020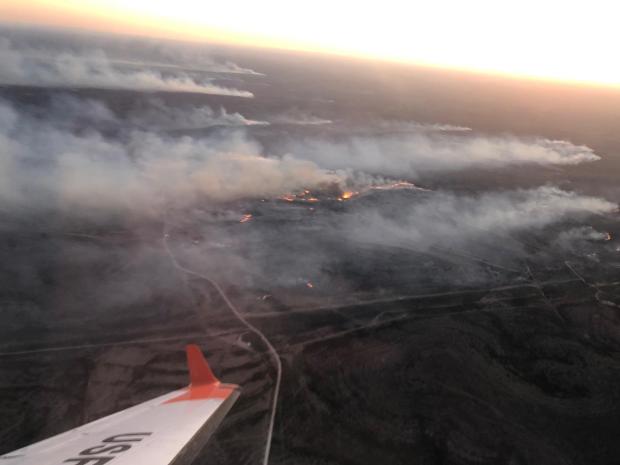 Incident Summary | A wildfire is burning off of Holcombe Road near Ozona (Crockett County), iTexas.
It started from an unknown cause on Sunday, April 19, 2020.  Initial reports stated the fire was said to be at already 700 acres with an initial 0% containment status.
Resources |  Firefighters and personnel with Texas A&M, Livingston Fire District,  Crockett and Val Verde County Firefighters, St. Augustine District,
Current Status | 21,043 acres. 20% contained.  Reduced from 26,500 due to more accurate mapping.
Injuries | None have been reported to civilians or firefighters at this time.
Hashtags | #HolcombeRoadFire #FireSeason2020
(c) 2020 NW Fire Blog – Updated 4/23/2020 1155 PT