UPDATE 1 | 6/21/2020 | SUNDAY
Photo Credit | Silver City FD
The TADPOLE FIRE named for its location in the southwestern portion of Tadpole Ridge on the Gila National Forest, is about 2.5 miles north of Pinos Altos or 12 miles north of Silver City, New Mexico.
Photo Courtesy | Inciweb
The fire was sparked by lightning on June 6th around 1345 hours.
It has burned 9,257 acres of timber, grass understory, brush and chaparral and has a 30% containment status.
The fire behavior is active, flanking, backing and has single-tree torching.
Photo Credit | Inciweb
About 183 fire personnel and equipment are assigned to this incident, along with (7) IA Hand crews, (1) Type -4 engines, (1) Type-3 helicopters and (5)Type- 6 engines.
Photo Credit | River Rancho Fire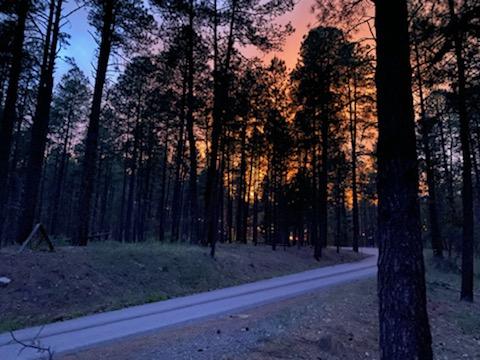 Incident Cooperators:  Zuni Hotshots, Medics from Wilderness Medics Inc. , Inciweb, Red Cross, Gila National Forest, Shasta Lake Interagency Hotshot Crew, SHS Space Science, NM State Forestry, Black Range Ranger District, NM Fire Info and River Rancho Fire and Rescue Department.
Photo Credit | Molly Barker
Cost-to-date for fire suppression and containment efforts have topped out at $2.7 Million.
Photo Courtesy | Inciweb
#NMwildfires #FireSeason2020
(c) 2020 NW Fire Blog – Updated 2150 PT