UPDATE 3 | 6/23/2020 | PM UPDATE
The BIG HORN FIRE started by lightning on June 5, 2020 around 2200 MT in the Catalina Mountains, northwest of Tucson, Arizona on the Coronado National Forest.
Fire Fact | There were 6 new wildfires in the last 24 hours. – NIFC
Photo Courtesy | Inciweb
CURRENT STATUS
65,536 acres and is 33% contained
Fire is most active along the N/NE/SE sides
$19.9 Million cost-to-date expenses
4 injuries, 3 with minor heat-related illnesses
Temperatures in the 60's with poor humidity recovery tonight.
Terrain-driven winds, downslope later in the evening
Fire Progression Map | Credit | Bighorn Fire Info
RESOURCES
There are 988 personnel assigned along with 25 hand crews, 6 dozers, 80 engines, 19 water tenders and 10 helicopters.
Photo Credit | Pima County Sheriff's Department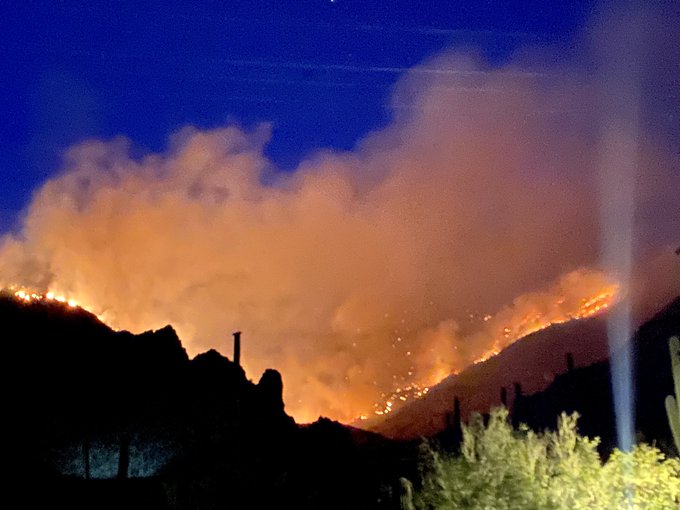 INCIDENT COOPERATORS
Incident Cooperators include:
Bighorn Fire Info
Mount Lemmon FD
Tucson FD (and Medics)
Pinal County (Public Health, Sheriff's Office)
Pima County government
Three Points Fire District
Lemmon Fire District
CEDR Digital Corps
Red Cross
AZ Game and Fish Dept
Oracle FD
Northern Rockies Type 1 Incident Management Team 1
Photo Courtesy | Inciweb
PUBLIC SERVICE ANNOUNCEMENTS
Air Quality:  Pima County https://webcms.pima.gov/government/environmental_quality/air/air_monitoring/
Tempoary Flight Restriction:  There is a TFR above this fire incident.  There are no private drones allowed in/around or near this fire scene.  If they are found within the area, all air resources will be forced to land and a clean sweep of the airsprace before they are able to fly again.  #NoDronesInFireZones is the motto everyone who is a citizen should remember.
Pinal County:  
The Peppersauce Canyon area from Highjinks Rd. to Campo Bonito, formerly on "GO!" alert, has been downgraded to "SET." Residents may now return to their homes.
The Rest of Oracle remains on "SET" alert.
The Pinal County Fairground is no longer accepting large animals for sheltering.
Photo Courtesy | Inciweb
THE BIGHORN FIRE IN FIRE IMAGES
Photo Credit | Pima County Sheriff's Offic – Air Support Unit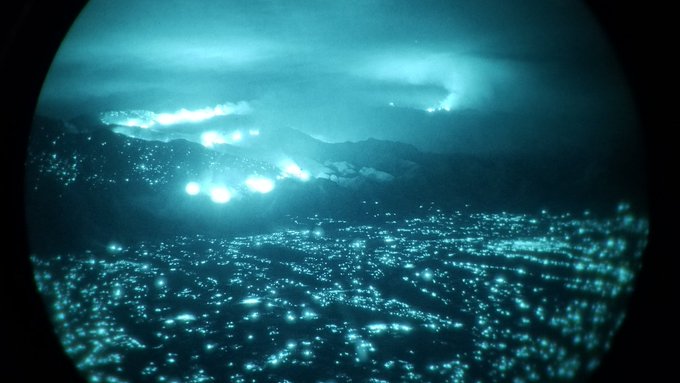 SOCIAL MEDIA
Social Media | You can find us on Twitter or Facebook @nwfireblog
Thank you for following us! Be safe out there if you have to travel and remember to move to the right for lights and sirens. ##
Fire Incident Hashtags | #AZwildfires #FireSeason2020 #BighornFire
(c) 2020 NW Fire Blog  – Updated 1840 PT