UPDATE 2 |  JUNE 23, 2020
The TADPOLE FIRE named for its location in the southwestern portion of Tadpole Ridge on the Gila National Forest, is about 2.5 miles north of Pinos Altos and 12 miles north of Silver City, New Mexico.
IN TODAY'S WORLD, COVID looks like this on the fire ground where face masks are the new protection during a massive pandemic and for lung protection.
Photo Credit | Molly Barker with Wilderness Medics Inc.
FIRE STARTED June 6, 2020 from lightning.
Photo taken on June 18, 2020 | Photo Courtesy | Inciweb
CURRENT FIRE BEHAVIOR is moderate with backing, flanking and creeping.  It has scorched about10,276 acres.
THERE ARE 85 total personnel along with 4 hand crews, 2 engines and 1 helicopter.  Crews have reached a solid 40% containment status to date.
Zuni Hotshot Crews | Photo Credit | Gila National Forest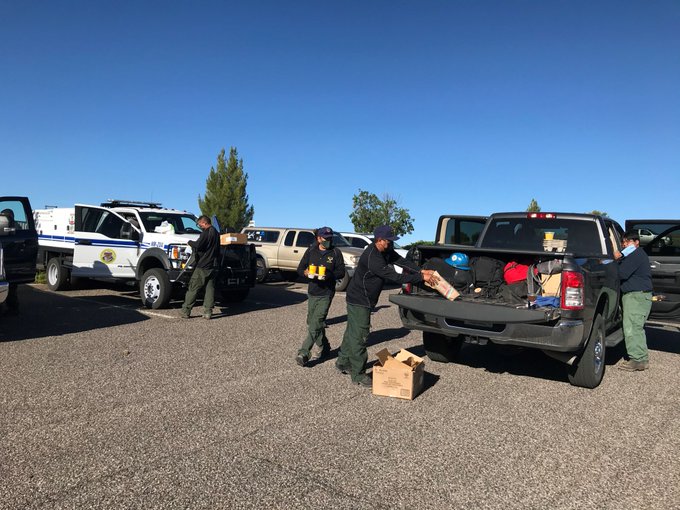 INCIDENT COOPERATORS on this wildfires include the  Zuni Hotshots, Medics from Wilderness Medics Inc. , Inciweb, Red Cross, Gila National Forest, Shasta Lake Interagency Hotshot Crew, SHS Space Science, NM State Forestry, Black Range Ranger District, NM Fire Info, River Rancho Fire and Rescue Department and the NWS IMET Operations (from Idaho).
COST-TO-DATE Expenses have reached $2.6 Million Dollars.
TADPOLE FIRE in Fire Images…
Rough Working Conditions | Photos Courtesy | Gila National Forest
Working in steep and rugged working conditions.
The Community Thanks Their Firefighters.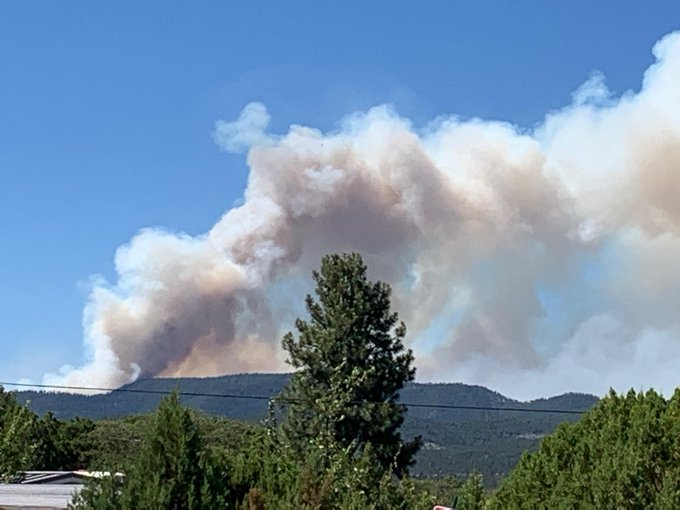 PUBLIC SERVICE ANNOUNCEMENT – BURNED AREAS…
HASHTAGS used for this incident are:  #NMwildfires #FireSeason2020 #TadpoleFire
(c) 2020 NW Fire Blog – Updated 1930 PT