LOYALTON FIRE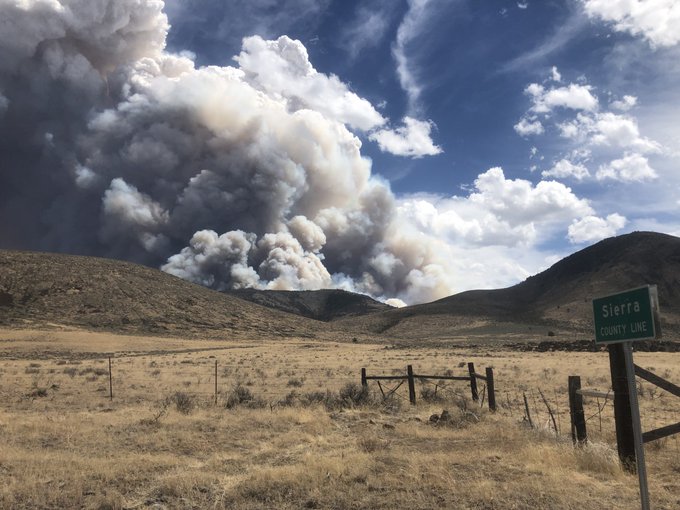 UPDATE 1 | AUGUST 16, 2020
INCIDENT SUMMARY
A wildfire was sparked by an unknown ignition on August 14th around 1630 hours, is burning east of the town of Loyalton and southwest of Mount Ina Coolbirth and just north of Reno, Nevada.
CURRENT STATUS
The fire was said to be at least 20,000 acres of timber, sage and grass has been destroyed but fire crews have reached a 5% containment status.
Fire behavior is extreme with wind-driven runs with short-range spotting with rapid rates of spread.  It has forced many evacuations, road closures and creating its very own and dangerous fire tornadoes.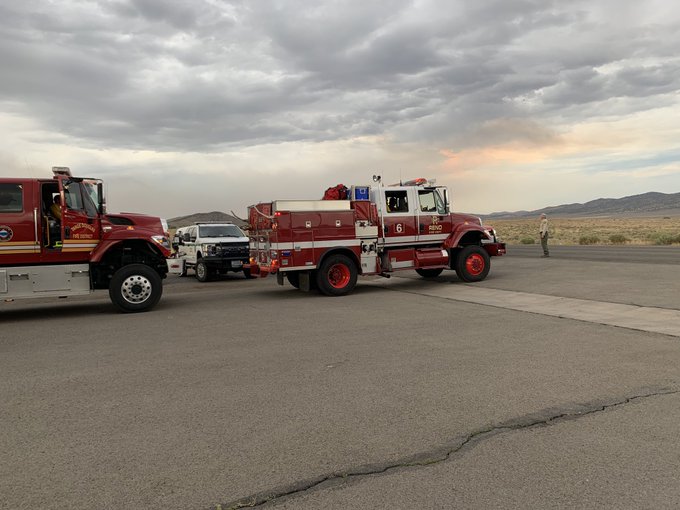 The fire jumped Highway 395 with vehicles stuck on the road.  Truckee Meadows Fire & Rescue's Brush Engine 44 provided cover as they worked tirelessly and under pressure to help assist drivers evacuate the area. No injuries were reported. (1926 PT)
MANDATORY EVACUATIONS
Mandatory evacuations are in effect for Plumas, Lassen and Sierra Counties, as well as for the following areas:
Chilcoot, south of Hwy 70
Long Valley Road and Scott's Flat Road south of Hwy 70
West of Hwy 395 from Hallelujah unction to Cold Springs
ADVISORY EVACUATIONS
Advisory Evacuation orders for the following:
Vinton
Chilcoot, north of Hwy 70
East of 395 from Hallelujah Junction to Cold Springs
ROAD CLOSURES
Closures are in effect for:
Hwy 70 from Hwy 49 to Hwy 395
Hwy 395 from Hallelujah Junction to Border Town
RESOURCES
There are approximately 441 total personnel that represent many California and Nevada fire agencies.
Incident Cooperators Include: Truckee Meadows Fire & Rescue (CA), Washoe County (NV), Tahoe National Forest. BLM Nevada, Reno FD, EFP Firefighters, Tahoe FFD, Central Lyon FD.
(c) 2020 NW Fire Blog – Updated 8/16/2020 0225 PT