LAKE FIRE
Lake Hughes Community (Los Angeles County), California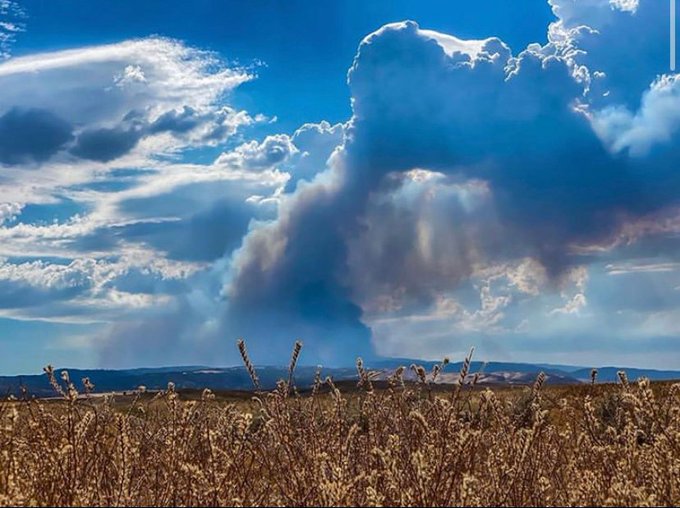 UPDATE 4 – Sunday, August 16, 2020
INCIDENT SUMMARY
The LAKE FIRE started on August 12, 2020 around 1538 PT and quickly erupted into a firestorm without any warning prompting mandatory evacuations as residents began to flee the extreme and high flames.  Some reported the flames burning horizontally which some of us who have been covering wildfire news have never seen/heard about.
It is currently burning 17 miles west of Lancaster on Lake Hughes Road and Prospect Road in southwest Lake Hughes.
Environment is steep, rugged and inaccessible terrain.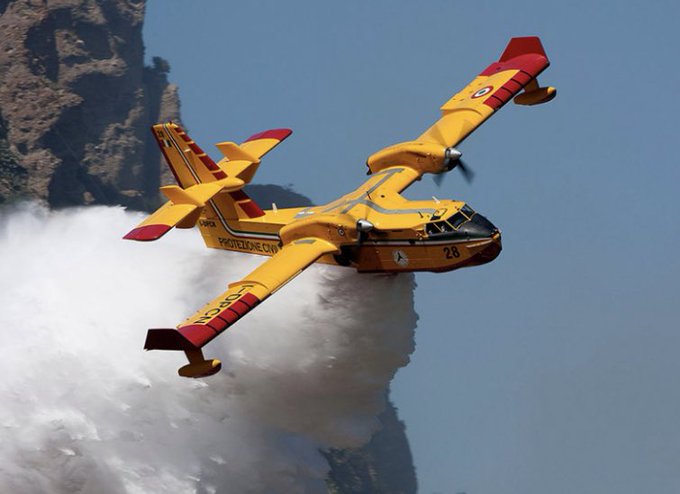 CURRENT STATUS
There has been 17,862 acres of timber, brush and chaparral destroyed. There is a 12% containment status.  Fire behavior is extreme with running, spotting and group torching.
Overnight operations reported very active fire overnight due to poor Rh and instability. Fire had spread due to gusty winds and spotting.  Temps were in the 70-80's.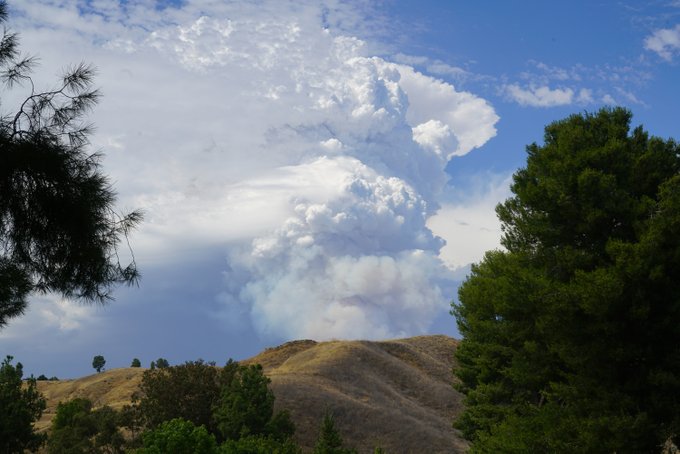 Fire Weather expects to top out in the 90-100's with very hot and dry conditions with light winds in the morning and gusty out of the southwest in the afternoon. Possible thunderstorms to occur with anticipated plume dominated fire behavior.
There are still 4,570 structures threatened, including communities and energy infrastructure.
PERSONNEL
The Incident is in Unified Command with Angeles National Forest (Lead Agency) and the Los Angeles County Fire Department.  Fire management is currently being operated by the CA Team 5, a Type 1 IMT.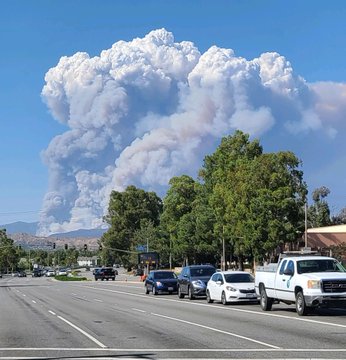 Incident Cooperators include the LA CO SO – Palmdale  – Santa Clarita – Lancaster – Crescenta Valley – Altadena – Malibu, CHP, County of LA Public Works, County of LA Animal Care and Control, County of LA Parks and Rec, Red Cross and Southern CA Edison, CAL FIRE, SCV SO, Chino Valley FD, So CAL Air Ops, LA Co Fire Ops, LA Co Firefighters Local 1014, Ventura County FD, IMET Matt Mehle (Incident Meteorologist).
There are 1,311 personnel and equipment that includes 21 crews, 13 helicopters, 165 engines, 24 bulldozers and 23 water tenders.
EVACUATION ORDERS
Evacuations are still in effect for:
Lake Hughes Road West of Pine Canyon
North of Dry Gulch Road
East of Ridge Route Road
West of Hughes Road and Fire Station 78
North of Pine Canyon and Lake Hughes Road
South of SR 138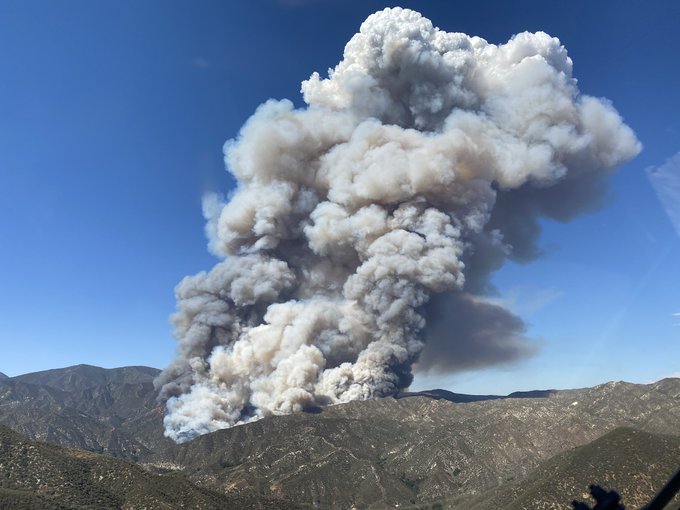 EVACUATION SHELTERS
Evacuation Centers currently open are the following:
Highland HS.  39055 25th Street, West Palmdale CA 93551
NOTE:  Evaucees with small animals can relocate to evacuation points where individual needs will be assessed by the Red Cross.  You must remain inside your vehicle per the Los Angeles County Public Health Mandate.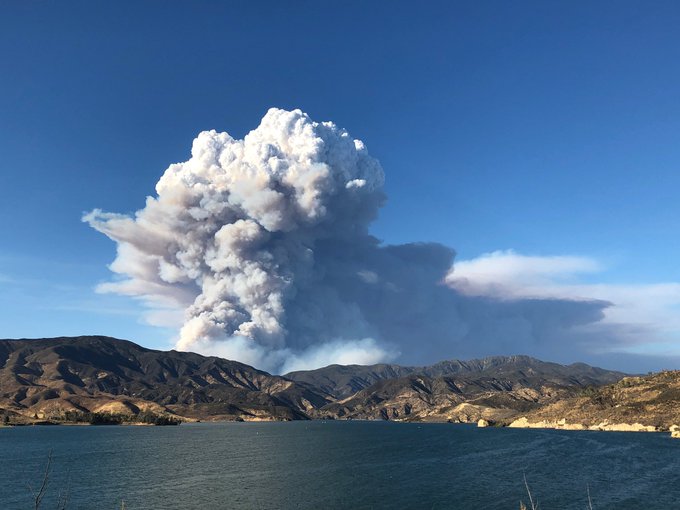 ANIMAL CARE
Animal Care locations are the following:
Antelope Valley Fairgrounds (LARGE ANIMALS ONLY). 1326 West Avenue , Palmdale, CA 93550
CLOSURES
Castaic Lake (both upper/lower) – Firefighters are using the lake and surrounding areas for their fire camp. Closed until further notice
DAMAGE ASSESSMENTS
3 structures damaged
21 outbuildings destroyed
12 structures destroyed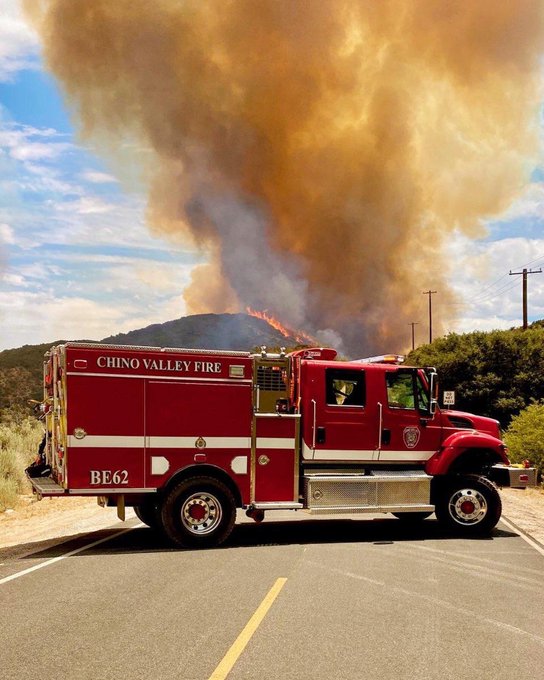 THROUGH THE EYES OF SOCIAL MEDIA
Erickson Aero Tanker 101 is en route from Denver (Colorado) will be the first to conduct a crew change at Norton San Bernardino Tanker Base then on to the fire incident. – So Cal Air Ops (8/16/2020)
An angry looking wildfire was seen from the airport. – Twitter User (8/16/2020 1035PT)
As fire continues to grow, thinking of the families who've just lost their homes in the middle of a pandemic. It's unthinkable. Deeply grateful to everyone working tirelessly to prevent further losses. Remember, to heed evacuation warnings from local Officials. – Kamala Harris, Democratic VP candidate (8/13/2020)
As night falls, the flames continue to rage on and the smoke turns the sky black. – ABC News (8/12/2020)
Winds picked up hardcore. Burning horizontally. Mass evacuations of firefighters pulling back. This is the most erratic I have ever seen in my LA career covering wildfires. – Fox LA/video (8/12/2020)
Not enough attention being given to this major wildfire. It's only 4 hours old and 11,000 acres are gone. Could be a real ecological disaster for the Forest. It's a hot, climate change helped, leave-nothing behind type inferno. – Climate Activist/video (8/12/2020)
I have never seen anything like this. The [fire] is moving fast towards Lake Hughes. It created a fire tornado on a hill and sucking everything inside. – ABC News/video (8/12/2020)
Unreal fire behavior. – Fire News Reporter/video (8/12/2020)
(c) 2020 NW Fire Blog – Updated 8/16/2020 1240 PT