ELK CREEK, Calif. – Firefighters  battled a 40-acre wildfire on Highway 162 and Forest Highway 7 located northwest of Elk Creek (Glenn County) in California, that started on June 9, 2018 at 1352 hours.
The cause is unknown and under investigation.
This is the same  area where another wildfire using the same name #ChromeFire burning 50 acres on May 28, 2018.
FIRE STATUS
On June 9, 2018 1753 hours, the fire had burned up to 500 acres with a zero containment status.
Fire crews would reach a 10% containment status with the fire having consumed 700 acres of land.  This occurred at 1926 hours PDT.
The fire destroyed more land and burning up  to 2,200 acres  at 2136 with crews reaching a 30% containment status.
The following morning  on June 10, 2018 at 0708 hours, the fire slightly grew to 2,240 acres along with an increase in containment to 35%.  1 structure was destroyed. All evacuations were lifted. 411 personnel assigned to this incident. Windy conditions are expected over the fire area today.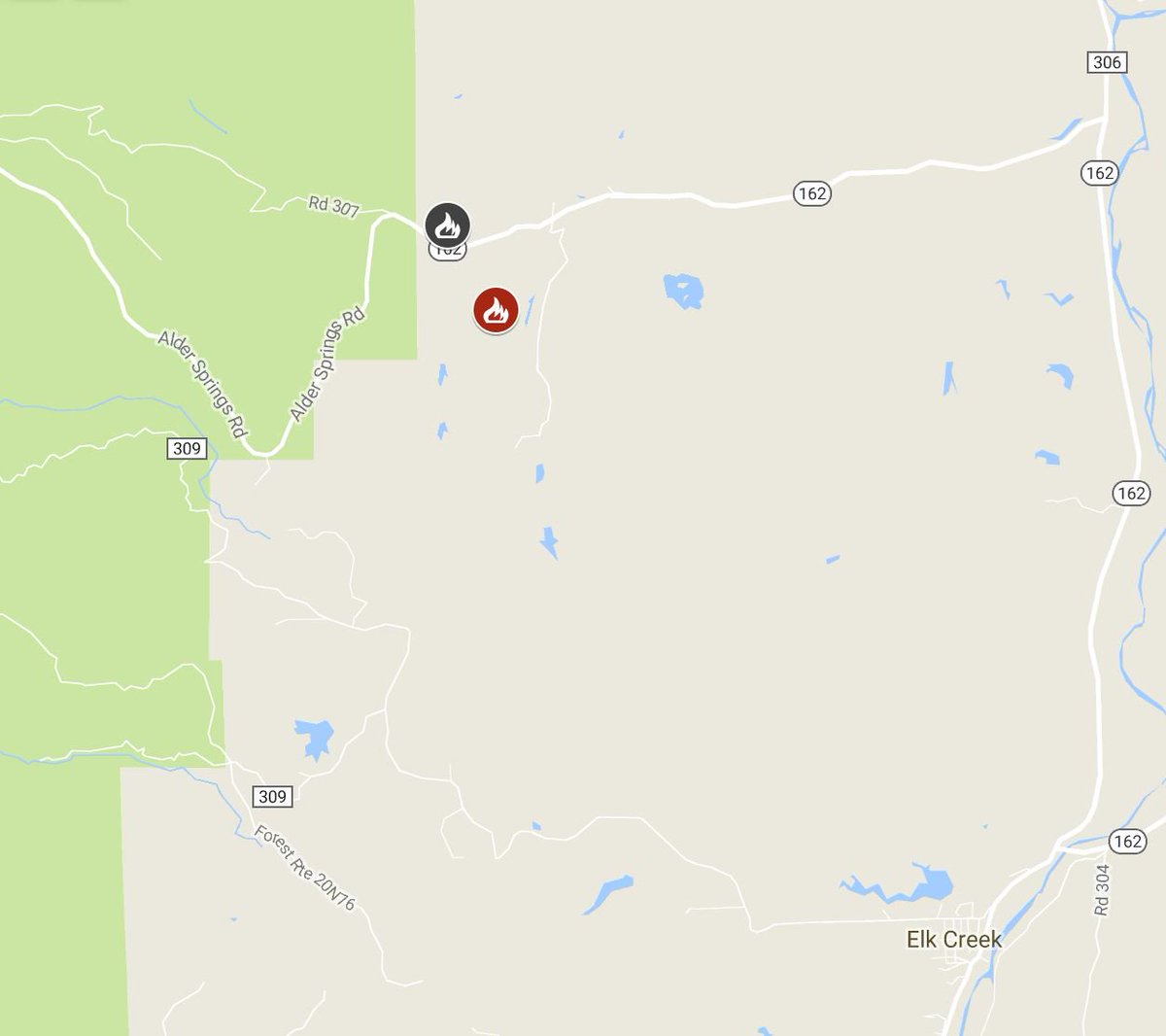 Almost two hours later at 0855 hours, a 9-1-1 outage occurred in the area west of I-5 in Glenn County.  Fire Officials put out a Public Service Announcement for all 9-1-1 callers to call Glenn County Sheriff Office Dispatch center with any emergencies by calling 530-934-6431.
RESOURCES
Resources on another California wildfire called the #AppleFire around 1800 hours were making great progress on fire operations per the AA which would allow the release of their airtankers to be diverted to the Chrome Fire.
On June 9, 2018, at 1650 hours,   2 airtankers from this wildfire were diverted back from the Chrome Fire to the Apple Fire. Winds are from the northwest and gusting to 37 mph in the last hour. RH is now around 18% at Red Bluff.
INCIDENT COOPERATORS
Glenn County EOS, CAL Fire – Tehama-Glenn Unit and  Glenn County Sheriff Office.
SOCIAL MEDIA
We are using the following hashtags for this incident:  #ChromeFire #CAwildfire2018 #CAFires
(c) 2018 NW Fire Blog – Updaetd @ 1100 hours PDT