ROYAL CITY, WASHINGTON
UPDATE 4 – 6/7/2019 FRIDAY – @2300 PDT
Incident Summary
The 243 Command Fire started on Monday night on June 3, 2019, near Hwy 243 and Wanapum Dam.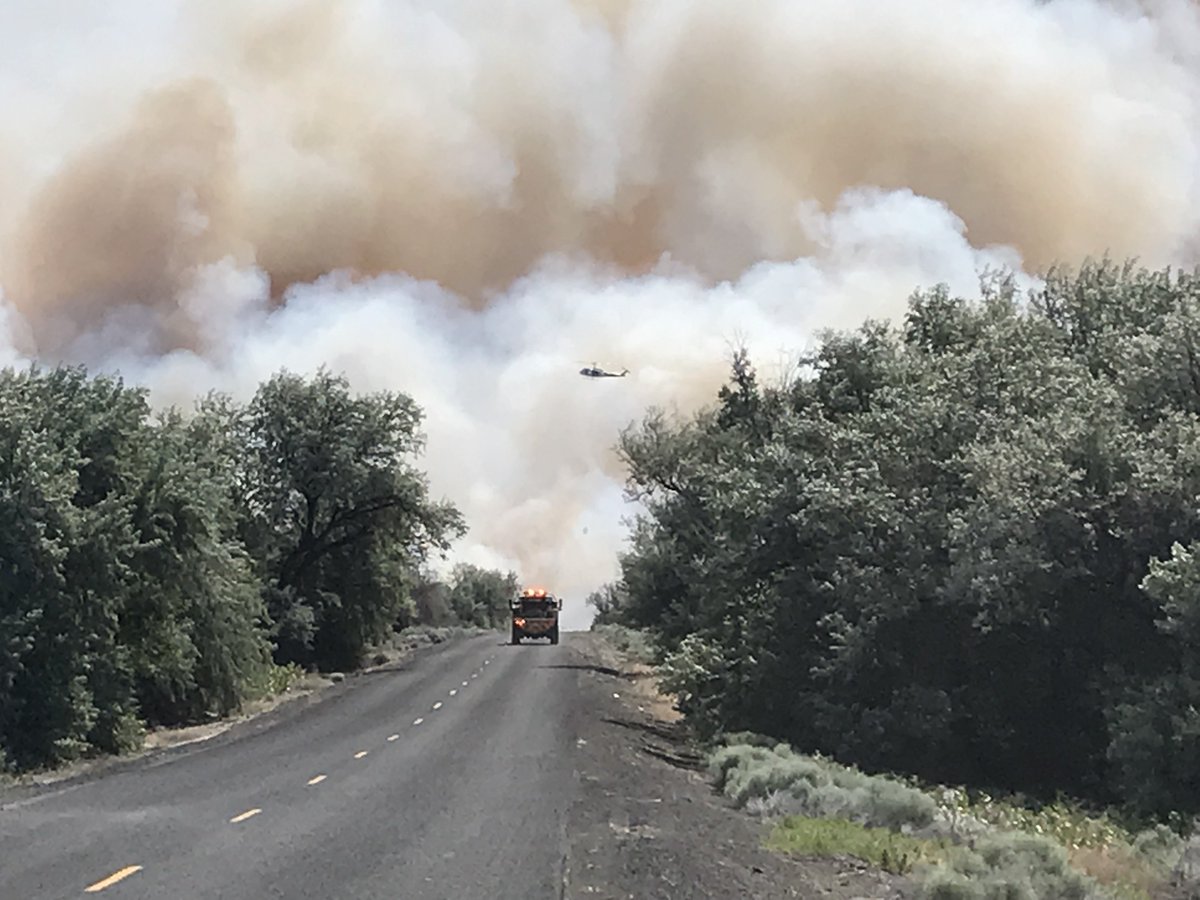 A more pinpointed area lists the fire about 20 miles away the Gorge in Washington State.
Those travelling to the Gorge this weekend were reassured by the Grant County Sheriff's Office that the fire was far enough away from them on their way to this venue.  Many were worried but would later rest reassured by GCSO.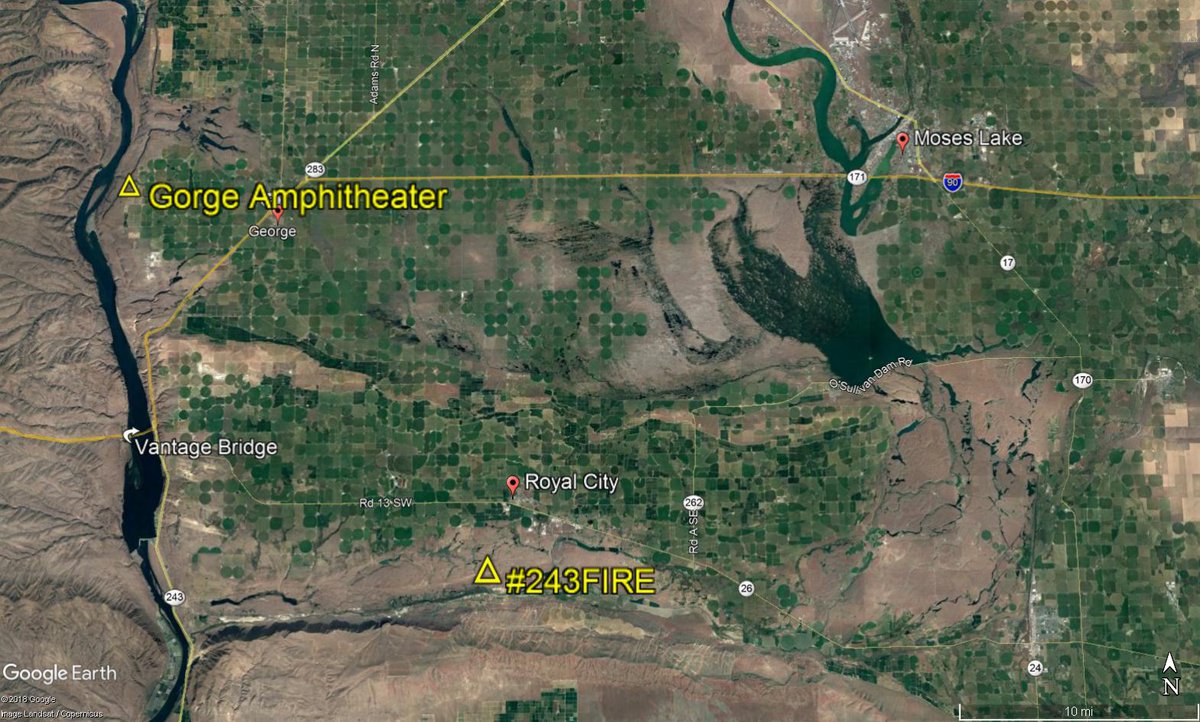 Fire behavior was reported as wind-driven and with a high rate of spread and spotting.  It quickly ran easterly through the Lower Crab Creek Canyon were it was being within its northern and southern ridges.
Resources
There are still 280 total personnel currently assigned to this incident. (earlier in the day).  More will be released as they put out this fire completely.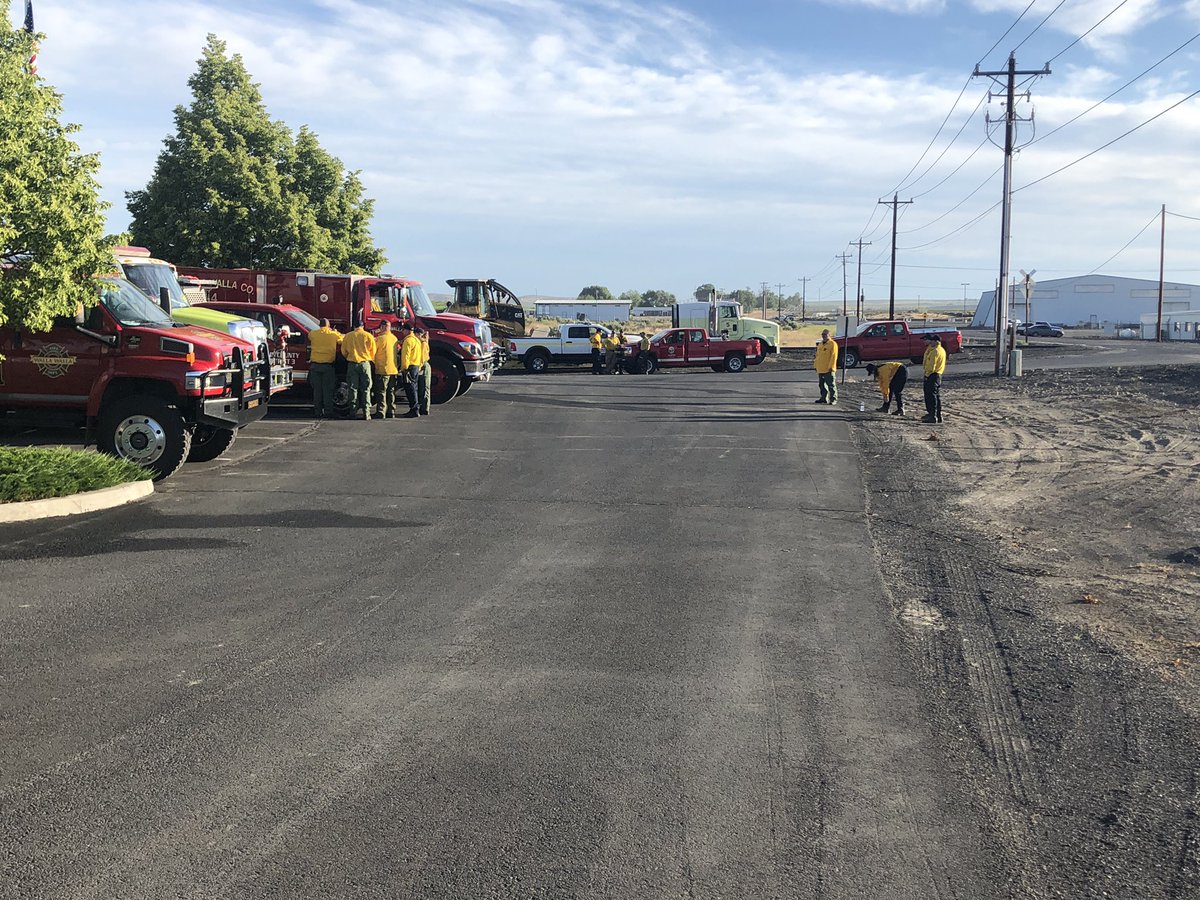 Current Status
Fire Managers reported on Friday, June 7th around 2100 hours tonight, there was a hot spot the size of 30 (ft) x 30 ft flared up.  There was a little spark among Fire Managers but they were able to deploy engines and fire crews whom were already on-scene to extinguish it.
Most personnel were said to be released from the incident as containment increases and therefore Incident Command (SE WA IMT) would be disbanded but with this new information with the hot spot – the number of personnel on-scene is unknown.
A total of 20,380 acres have been destroyed. Firefighters have reached a 65% containment status.
The cause is still undetermined and under investigation.
Due to the out-of-control wildfire during the last few days, the Level evacuation orders (1, 2, 3) were all lifted as of last night.  A Red Cross evacuation shelter was opened at the Royal Itermediate School was opened but would later be closed due to a low amount of evacuees using the facility.
Damage Assessments
There were three outbuildings damaged according to Fire Officials' damage assessment report, along with one of three railway trestles as being destroyed.
#243Fire #WAwildfires2019
(c) 2019 NW Fire Blog