New York, NY | Most of us all know the horrendous events that occurred on September 11th in the year of 2001 and the many lives that were lost.  We remember those events on this 18th year anniversary, never forgetting those who were lost on that day and the weeks, months and years after.
We. Will. Never. Forget. is a Tribute to the staggering numbers of those lives lost on this day. We will always remember who they were, what they stood for and the sacrifices made. We always remember you.
SEPTEMBER 11, 2001
This was considered as the deadliest terrorist act in world history and most devastating attack on the United States since the attack on Pearl Harbor (Hawaii) on December 7, 1941.
2,977 people were killed on this day.
265 would perish instantly on the four planes (including terrorists).
2,606 in the World Trade Center and surrounding areas.
125 were killed at the Pentagon.
CIVILIAN CASUALTIES
Civilians 2,135.
372 non-US citizens.
More than 90 countries represented.
The UK lost 67 citizens
Dominican Republic had 47 deaths
India with 41 lost lives
FIRE PERSONNEL
342 FDNY Firefighters on September 11th. More have died from Ground Zero exposures.
1 FDNY Fire Marshal
1 member with the NY Fire Patrol
EMS PERSONNEL
LAW ENFORCEMENT
23 NYPD member
37 Port Authority PD members
5 NY State of Office Tax Enforcement members
3 Officers of the NY State Office of Court Administration
1 member with the FBI
1 member of the US Secret Service
This also includes a bomb-sniffing dog, Sirius who was not included in the official human death toll
MILITARY PERSONNEL
55 at the Pentagon in Arlington County, Virginia
YEAR OF 2002
A Civil Rights Lawyer's life is lost from the exposure to dust at Ground Zero.
She is the first victim to die from a chronic lung condition.
SEPTEMBER 2008
33,000+ Police Officers, Firefighters, Responders and Community Members have been treated for injuries and sickness related to the 9/11 attacks.
Some of the illnesses include: respiratory conditions, mental health like PTSD and depression, gastrointestinal conditions.
At least 4,166 cases of cancer have been reported.
OCTOBER 2008
An unknown man dies from being exposed.
DECEMBER 2010
A male accountant dies from being exposed to the site.
The number is raised to 2,753 from Ground Zero site.
The total 9/11 death toll increases to 2,996.
YEAR OF 2013
Reports of Medical Officials: 1,140 people who worked, lived or studied in Lower Manhattan at the time of the attack were diagnosed with cancer as a result of having an exposure to toxins at the WTC.
It was also reported that over 1,400 9/11 rescue workers who responded to the scene in the days and months after the attacks have since died.
11 pregnancies were lost as a result of the 9/11 attacks.
YEAR OF 2015
A law was passed in Congress that permanently extends healthcare benefits for responds.  It also adds fives to the victims' compensation program.
Reports of at least 15 FBI Agents have died from cancer due to their roles in the aftermath and investigation of the attack.
YEAR OF 2018
A Medical Director of the World Trade Center Health Program at Mount Sinai Hospital stated out of the approximately 10,000 First Responders and others were at Ground Zero have developed cancer.
More than 2,000 have died due to 9/11 related illnesses.
The Uniformed Firefighters Association of Greater New York also reported over 170 firefighter deaths.
They say roughly 1 in 8 firefighters who were at Ground Zero have developed cancer.
At least 221 Police Officers have died in the years since 2001 from illnesses related to the 9/11 attacks in New York City.
JUNE 2019
Talk Show Host, Jon Stewart, has advocated on the behalf of 9/11 First Responders by testifying in front of Congress that they did not have proper healthcare benefits from the September 11th Victim Compensation Fund.
SEPTEMBER 6, 2019
FDNY adds 22 names to the WTC Memorial Wall at FDNY HQ.
To date, more than 200 FDNY have died from Ground Zero related illnesses.
REMEMBRANCES – Social Media
Kevin McCarthy – Twitter @GOPLeader
Department of State – Twitter @StateDept
"We solemnly remember the individuals who perished on #September11, 2001. In honor of those who lost their lives, the President calls upon U.S. agencies to display the flag at half-staff and Americans to observe this day."
Commissioner O'Neill – Twitter @NYPDOneill
"On this 18th anniv. of the killing of Detectives Robert Parker & Patrick Rafferty, NYers are reminded of the supreme courage that NYPD cops display each day in the face of very real dangers. Our city is a far safer place now because of them & the work they inspired."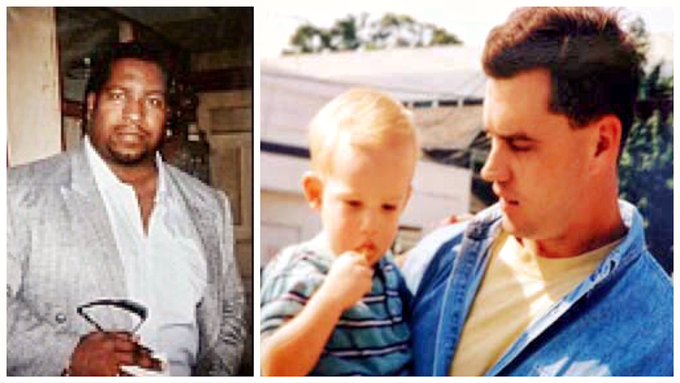 Chief Terence Monahan – Twitter @NYPDChiefofDept
"live every day like it's your last, regardless of how hard things are." – Twitter poster.
Chief Roy E Mosley III – Twitter @chief_mosley
"I was sitting in a training class at Kent State University that day as a young Sgt. when pagers started going off all around the room. Finally got a chance to visit the 9-11 Museum in NYC last October.  So moving."
NYPD Midtown North (MEMORIAL) – Twitter @NYPDMTN
"Tomorrow at 8:46 a.m., please join us in front of the precinct (306 West 54th Street) as we observe the National Day of Service and Remembrance, never forgetting the 2,977 innocent souls who were senselessly taken eighteen years ago."
Special Message:
Thank you to all those who represent the Fire Service, EMS, Law Enforcement, Disaster Search & Rescue, Emergency Services, Healthcare and Emergency Management professions and everyone in between. We know that hearts are breaking everywhere as we all remember the sacrifices given on 9/11 and even to this day.  We give you a heartfelt thank you and sending love to you for what you do everyday. – LR Swenson/Blogger/Editor
Sources:  Wikipedia, Social Media, News Media, Government.
(c) 2019 NW Fire Blog – Updated 9/10/2019 @ 2111 hours PDT