UPDATE 2 | SATURDAY | NOV 2 2019
A wildfire broke out earlier Wednesday morning around 0138 hours PDT off of West 59th Street and Hill Drive in San Bernardino (County).  It is also about three miles southeast of Ontario and 23 miles east of San Bernardino, California.
Fire fuels consist of brush and tall grass.
The fire prompted mandatory evacuations as the forward spread burned near occupied structures, but were later lifted.  At this time, the fire behavior is minimal.
There has been 494 acres of brush and tall grass that have been scorched. Crews have gained a 70% containment status.
72 personnel remain deployed on this incident along with four crews.
Damage is estimated at $450,000 to date.
San Bernardino County Firefighters survey the damage the fire has left behind.  Photo Credit | SBcoFD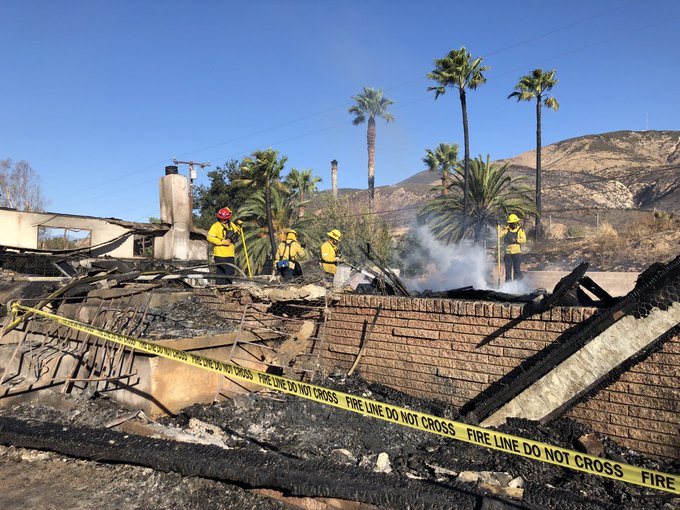 The Hashtags were are using for this wildfire incident are #CAwildfires #FireSeaon2019 #HillsideFire.
(c) 2019 NW Fire Blog