UPDATE 1 – 5/5/2020 – TUESDAY
A wildfire has ignited in Hay Canyon, a few miles north of Cashmere (Chelan County), Washington.
Dispatched units included:   7-MENDO CAPT-74 CREW-15 E-373 E-4103 E-4106 E-4107 E-672 H-338 H-339 PATROL-7 SE-BURRI SE-GALE SE-LAPOINT were deployed at 1214 hours PDT today via the Central Washington Communications Center.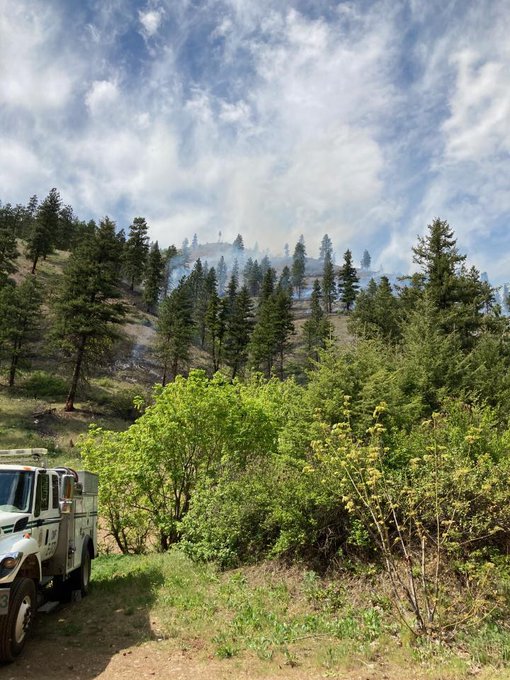 The IC is Marquart.
Resources represented the US National Forest, WA DNR and local resources.
Photo Credit | Okanogan-Wenatchee National Forest (@OkaWenNF)
No exact cause of the fire was known at the time of this posting, but a glaring reminder to those who use the forest should remember to be extra careful with starting and putting out campfires.
Today, weather was increasingly warmer and drier and it has been deemed ripe conditions for a fire storm.
Visitors need to have an emergency plan of entering and exiting the forest, in case of a wildfire does impact the area. Always know your location, so if you have to call a Ranger – you can tell them exactly where you are.
The fire has destroyed 15 acres of grass, brush and timber.
There were no reports of injuries to campers or firefighters as reported.
This is an active and open incident.
(c) 2020 NW Fire Blog – Updated 1930 hours PDT, 5/5/2020