NEW | JUNE 23, 2020 | TUESDAY
THE AQUILA FIRE broke out approximately two hours ago (1531 MT) today in the area of 27th Lane and West Via Aquila in the northern part of Phoenix, Arizona.
AN UNCONFIRMED CAUSE. A post on Social Media reported about two men in a truck who started the wildfire.  We are unable to verify this information but it has been reported to local Fire and Law Enforcement agencies.
INCIDENT COOPERATORS.  Those working this incident represent the AZ State Forestry, Lassen Hotshots, Red Cross, Maricopa County Sheriff Office, Maricopa County Emergency Management Agency, local Power company , CEDR Digital Corps and Daily Mountain FD.
PHOTO CREDIT | AZ  STATE FORESTRY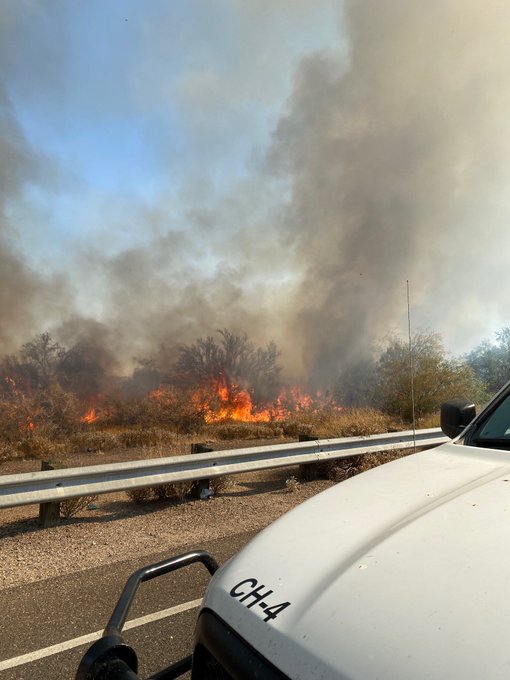 CURRENT STATUS.  Currently, there are evacuations in effect for the Joy Ranch subdivision.   It was moving North through the wash into heavy vegetation but crews have stopped the forward progression in the area northeast of I-17 and Carefree Highway.  893 acres burned and multiple sources of ignition were found by firefighters. Currently, under investigation by law enforcement.
Power was said to be out for 2,443 APS customers. (1857 MST)
PHOTO CREDIT | AZ STATE FORESTRY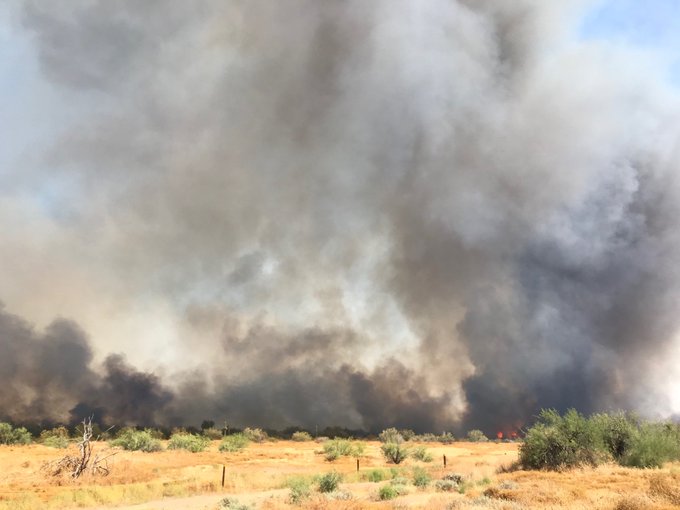 DAMAGES.  1 primary structure lost and multiple  secondary structures were destroyed.
EVACUATIONS. For Official information about evacuations, visit Maricopa County here –> https://www.maricopa.gov/AlertCenter.aspx?AID=Go-Notification-for-Aquila-Fire-96 (versions are both in English and Spanish)
EVACUATION SHELTER.  Boulder Creek High School, 40404 N. Gavilan Peak Pkwy, Anthem, AZ 85086, opened at 1730 MST.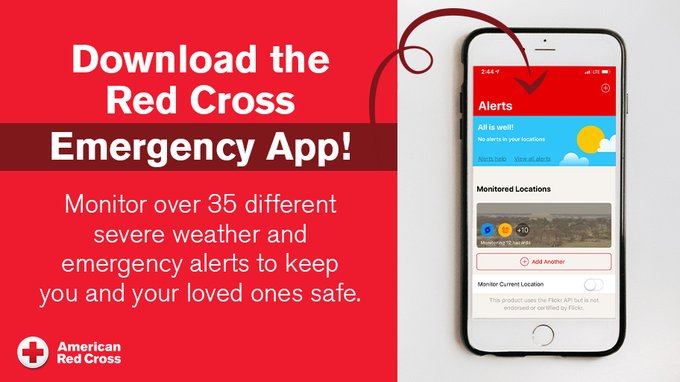 INCIDENT IN FIRE IMAGES.
PHOTO CREDIT | AZ STATE FORESTRY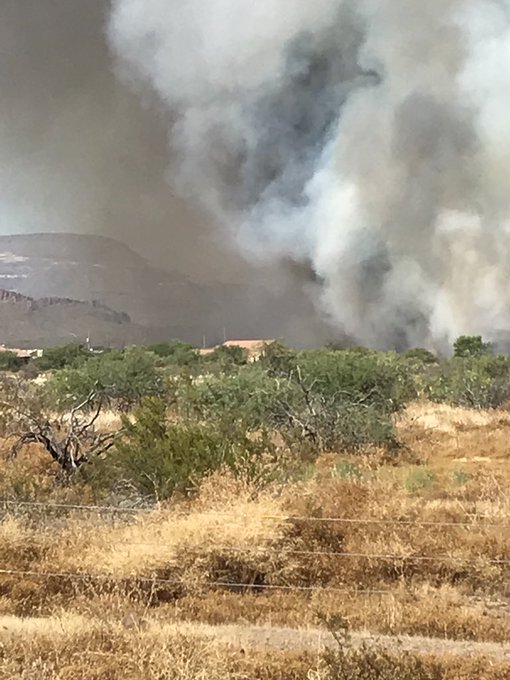 UPDATES. We will provide more updates as information is received regarding the containment status and cause of the fire.  Stay tuned for more great fire news in NW and Beyond.   We can also be found on Twitter and Facebook @nwfireblog or on Instagram. Stay safe!
HASHTAGS.  #AquilaFire #AguilaFire #AZwildfires #FireSeason2020
(c) 2020 NW Fire Blog – Updated 2000 MST