UPDATE 1
INCIDENT SUMMARY.  The CORDES FIRE prompted wildland fire personnel and assets to be dispatched around 1741 MT on June 29, 2020, Monday.
CURRENT STATUS.  Fire remains west of I-17 and south of Hwy 69.  It is approximately 240 acres.  High wind event happening. Fire about .25 miles from nearby structures.
This appears to be the same area (mile marker 260) for a brush fire that broke out in April 2020.
PHOTO CREDIT | BLM AZ FIRE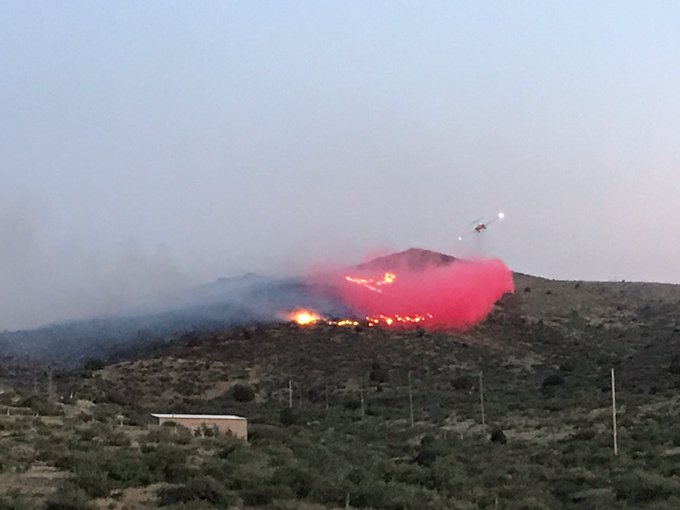 LOCATION.  The fire is located two (2) miles southwest of Cordes Lakes near I-17  and mile marker 262 in Arizona.
EVACUATIONS.  Yavapai County Sheriff's Office issuing evacuation orders to area residents. These are for folks that are west of I-17 and south of SR69.
SHELTER.  Red Cross Shelter has opened an Emergency Evacuation Center at the Mayer High School (17300 E. Mule Deer Dr. in Mayer) .
RESOURCES.    1-IHC, 1-AA, 1-LAT, 1 T3 Helo and 2 SEATs on order. (1741 MT).
INCIDENT COOPERATORS.  BLM AZ Fire.  AZ State Fire.  AZ DOT.  AZ Forestry.  Red Cross AZ.  Yavapai County Sheriff Office.  NWS Flagstaff.
PHOTO CREDIT | NWS FLAGSTAFF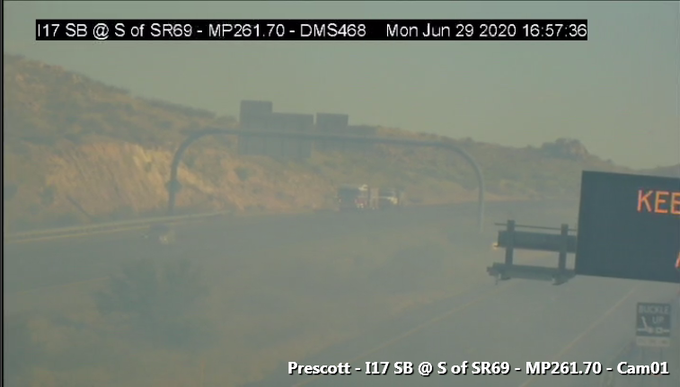 TRAFFIC ALERTS.  I-17 SB closure: If you're north of SR 69, you can take that through to Prescott, then 89 south to US 93. US 93 will take you south to the Phoenix metro area. There is no estimated time for reopening the SB lanes. (AZ DOT)
INCIDENT IN FIRE IMAGES.
PHOTO CREDIT | AZ DOT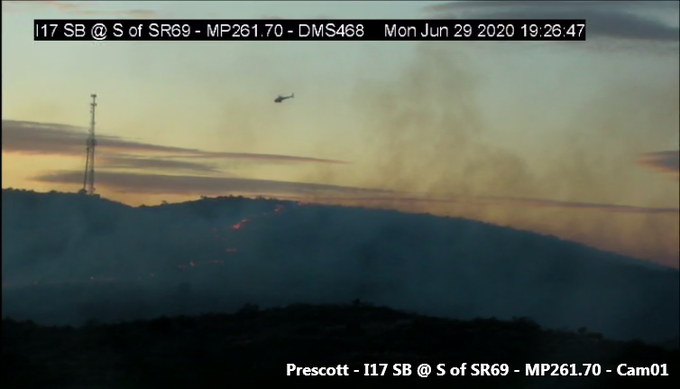 HASHTAGS.  #AZwildfires #CordesFire #FireSeason2020
SOCIAL MEDIA.  Twitter and Facebook:  @nwfireblog    Instagram: nwfireblog
(c) 2020 NW Fire Blog – Updated 2040 MT/PT