CHANTRY FIRE
INCIDENT SUMMARY | A wildfire broke out on Monday, July 20, 2020, on the U.S. Forest Service lands near the Chantry Flats Ranger Station and north of Sierra Madre in Arcadia, California.
The fire was detected/reported at 1232 PDT.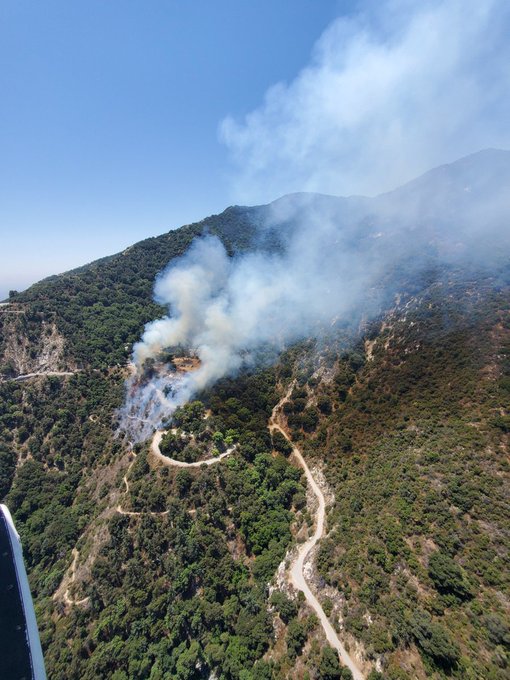 CURRENT STATUS | 5 acres with moderate rate of spread with backing.  Fire upgraded to 2nd alarm brush fire at 1419 PDT.  4 crews and 3 Type 3 engines for immediate needs.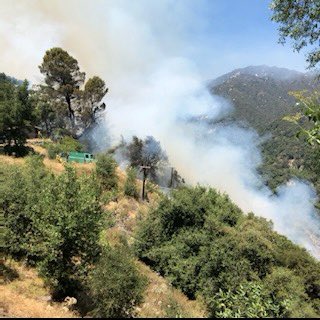 FIRE ASSETS | Assets dispatched from LACoFire Ops, ANF.
BC11, 14, 21
Crews 2, 4, 6
Dozers 10, 1
ED 17, 1
Engines 20, 21, 23, 311, 322, 324, 327
Hel 532
HT 37S
PAT 11, 15
PVBC13
WT 222, 25
BC105 (IC)
120 personnel
INCIDENT COOPERATORS | LA County Fire Operations, LAFD, ANF,
UNFIED COMMAND | BC105 (LAFD) is Unified Command with ANF.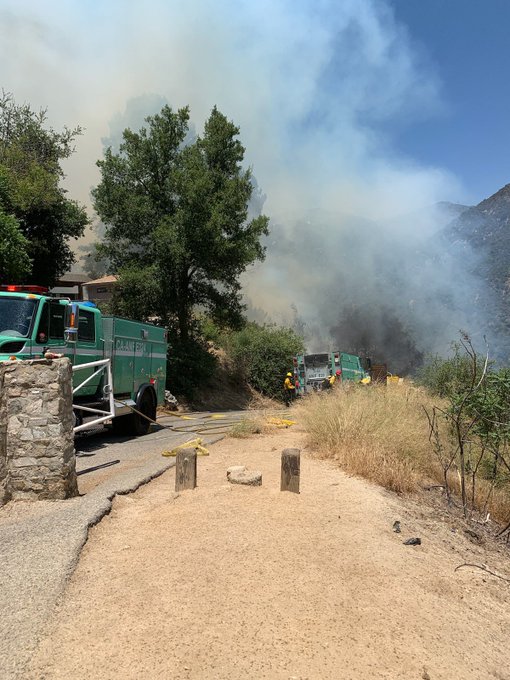 FIRE WEATHER | 88*F temps with mostly sunny skies and winds 4.6 mph.  RH is 45% and the UV light is very high. | 1441 PDT
============================
This year, California is burning. There is no "fire season." The dangers are present every day, 365 days a year. That means it's more important than ever before to be prepared. – CA Fire Prevention Organization
============================
THROUGH THE EYES OF THE SOCIAL MEDIA | What is being reported on the fire line, scanner and via eyewitness accounts.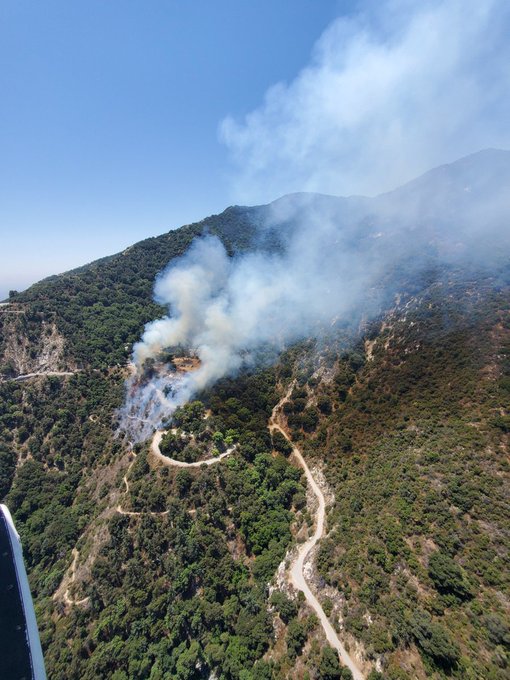 "Aircraft dipping out of the Big Santa Anita Canyon reservoir."
"100 hikers are in the area, sheltering-in-place. They are all okay and FD has comms with the hikers via personal comms.  They are working to get them out-of-the-area."
"Isn't this area closed? How can over 100 people be in the area?"
PHOTO CREDIT | Angeles National Forest
SOCIAL HASHTAGS | #CAwildfires #FireSeason2020
FOLLOW US! | @nwfireblog – Twitter, Facebook. NW Fire Blog – Instagram.   Check out wildfires CAMP FIRE, MINERAL, BADER FIRE that we are working that are also burning in California.
(c) 2020 NW Fire Blog – Updated 7/20/2020 1501 PDT