ZOGG WILDFIRE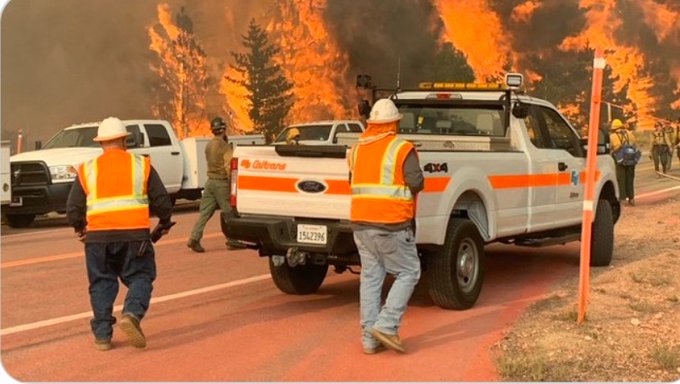 SIT REP 3 | SATURDAY | OCTOBER 3, 2020
SUMMARY 
Initial Date/Start | The ZOGG FIRE started almost one week ago on Sunday, September 27th around 1500 hours PT.
Location |  It is located off of Zogg Mine Road and Jenny Bird Lane, north of Igo in Shasta County in California.
Cause | Cause is still unknown at this time and is under investigation.
CURRENT STATUS
Fire Behavior | Fire behavior is minimal with creeping and smoldering.  It is said to be still threatening homes and evacuations are still in effect. (NIFC)
Size Up | There has been 56,305 acres burned with a 57% containment status.
Damage Assessment |  23 structures damaged and 179 structures has been destroyed. 1 confirmed injury; 4 fatalities. $12,500,000 cost-to-date for fire suppression and containment expenses. (NIFC/CAL FIRE)
Openings | National Parks has opened Whiskeytown Lake.  Air assets no longer using for dipping from the Lake. (CAL FIRE SHU)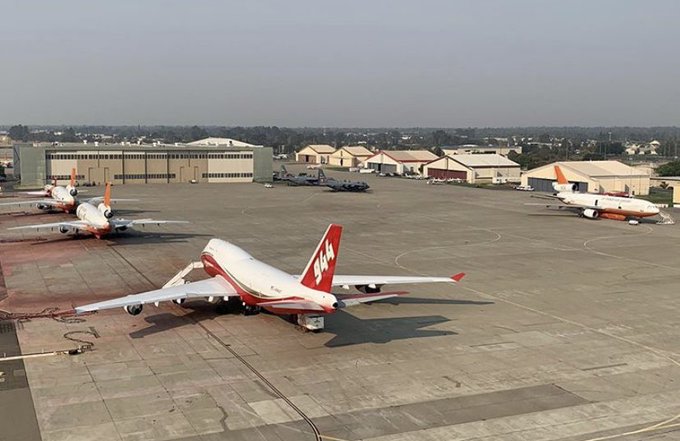 INCIDENT COOPERATORS
Fire Resources | There are 1,832 total personnel along with 39 crews, 201 engines, 41 bulldozers, 55 water tenders and 15 helicopters.
Command | CAL FIRE SHU, TGU
Fire-Manpower | CAL FIRE SHU,  Happy Valley Fire Protection District, Mountain Gate FPD, Shasta County FD, City of Redding FD, Cottonwood FPD, Weaverville FPD, BLM, USFS, La Verne Firefighters, California Conservation Corps, National Guard, California Department of Corrections, USFS, National Parks.
Law Enforcement | CHP, Shasta and Tehama Counties Sheriff's Offices, USFS.
Infrastructure | PG&E, CAL TRANS, Sierra Pacific, Shasta County Public Works,
Human Services | Red Cross, World Central Kitchen.
SIGNIFICANT EVENTS
Animal Rescue | Firefighter rescues orphaned mountain lion cub inside the Shasta County fire perimeter.
Evacuations | Have been lifted.
Physical Temporary Evacuation Point | Has officially closed and has gone virtual.  If you still need evacuations and in need of lodging. Contact the Red Cross at 530-276-8034.
Fire Stats | There are 17,000 firefighters who are continuing the firefight on 23 major wildfires in the State of California.  Breaking it down by the numbers:  332 fire crews, 285 dozers, 366 water tenders, 1,800+ engines and 119 assigned aircraft. (CAL FIRE)
MENTAL HEALTH WELLNESS – RESOURCES
Wildfires can be devastating to those who have been evacuated, have had their home/business/structures damaged or destroyed to the those who have been impacted directly or indirectly by these emotional stressers.
Your mental health is important to us and we are giving resources should you need them. If you choose to  use them, please know that this is NOT a weakness but something that is so important to help you through these terrible times in life.
Disaster Distress Helpline | 1-800-985-5990.  TEXT:  "TalkWithUs" to 66746. DisasterDisaster.samhsa.gov 24/7 crisis counseling and support to people experiencing emotional distress.  samhsa.gov
HOW TO HELP FIRE VICTIMS
Salvation Army | They are accepting monetary donations including gift cards.
Current needs:  Underwear, t-shirts, socks, diapers, hygiene items and cleaning supplies.  Drop off address:  2691 Larkspur lane, Redding, CA. Monday-Friday between 0900-1200 and 1300-1600 hours (9-12, 1-4pm). Call #530-222-2201.  *Must be new and unopened items*
Red Cross | Will only accept monetary donations for the Northern California wildfires.  redcross.org/donate to make your donation.
(c) 2020 NW Fire Blog – Updated 10/3/2020 1800 PT