MESCALERO, New Mex. – A wildfire was detected on Thursday, June 7th at 1500 hours PDT from an unknown human-caused.   It is currently under investigation.
On June 8, the fire had extreme fire behavior with minimal spread.
Location
The wildfire is located about one mile north of the town of Mescalero in Soldier Canyon on BIA (Bureau of Indian Affairs) tribal lands on the Mescalero Apache Reservation.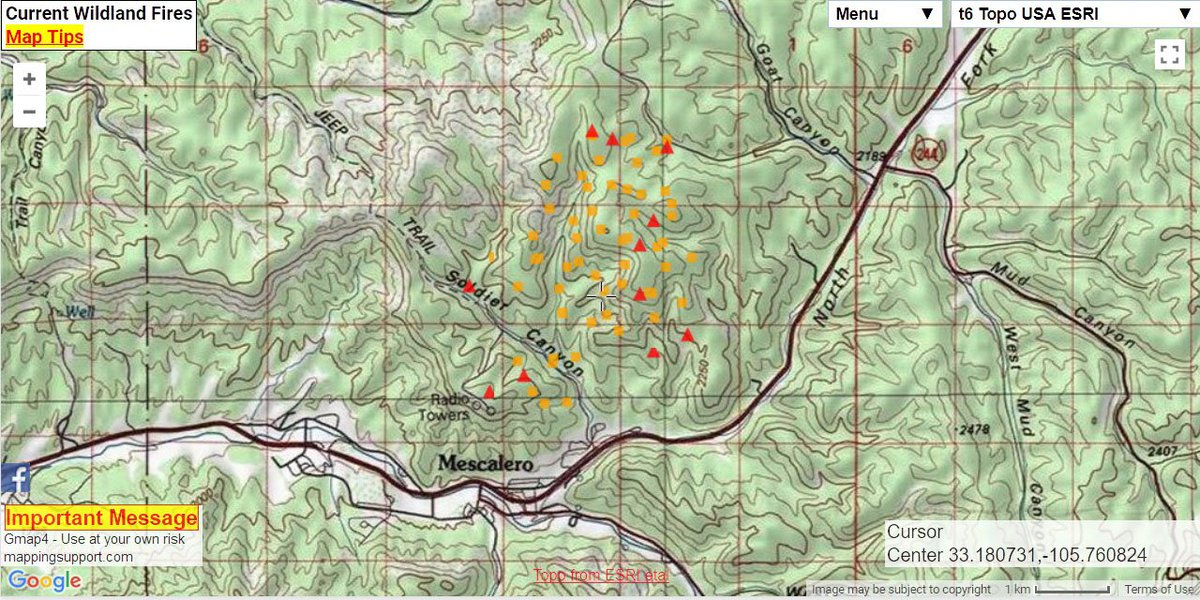 FIRE STATUS
June 10, 2018
247 personnel are assigned to this incident including 7 Type 1 hotshot crews, 1 type 2 hand crew, 7 engines, 1 type 1 helicopter, 1 type 2 helicopter, 2 Type 3 helicopters and fixed-wing aircraft as needed.
Minimal fire activity.
The fire has consumed 1,300 acres of ponderosa pine, mixed conifer and pinon juniper. (reduction in acreage due to more accurate mapping).
15% containment status.
Direct threats to cultural and archeological resources, tribal facilities, rec areas and the Tri-State power lines are currently of concern to Fire Managers.
All evacuation orders have been lifted.
June 9, 2018
Elevated to Preparedness Level 4.
Minimal fire growth overnight.
Evacuation orders lifted as of 1500 hours MDT.
June 8, 2018
1,300 acres. 5% contained.
1 VLAT, 1 Lead, 1 Air Attack, 1 Type 3 Helicopter, 1 Type 2  Initial Attack crew ordered with an IMET en route.
Additionally 2 Airtankers, 2 IHCs (Valyermo, Smokey Bear) ordered.
7 Hotshot crews constructed a fire line directly on the east and west flanks.
Structure protection on numerous homes.
Type 3 IMT as Command.
Air resources, BIA and US Forest Service en route.
Estimated 300 – 400 people evacuated.
Tri-State power company shutting off power to Tularosa Mescalero Ruidoso Downs at 1345 hours to enable slurry bombers can attack the fire.
June 7, 2018
Fire gaining ground near Mescalero in the Sacramento Mountains.
Type 1 IMT ordered and due to arrive on June 8, 2018.
Up to 200 acres and increase fast initially).
Mandatory evacuations in progress for : Blank Canyon, Windy Point, White Mountain subdivision.
US 70 mile marker 270 (Tularosa) to mile marker 248 (Mescalero) closed in both directions.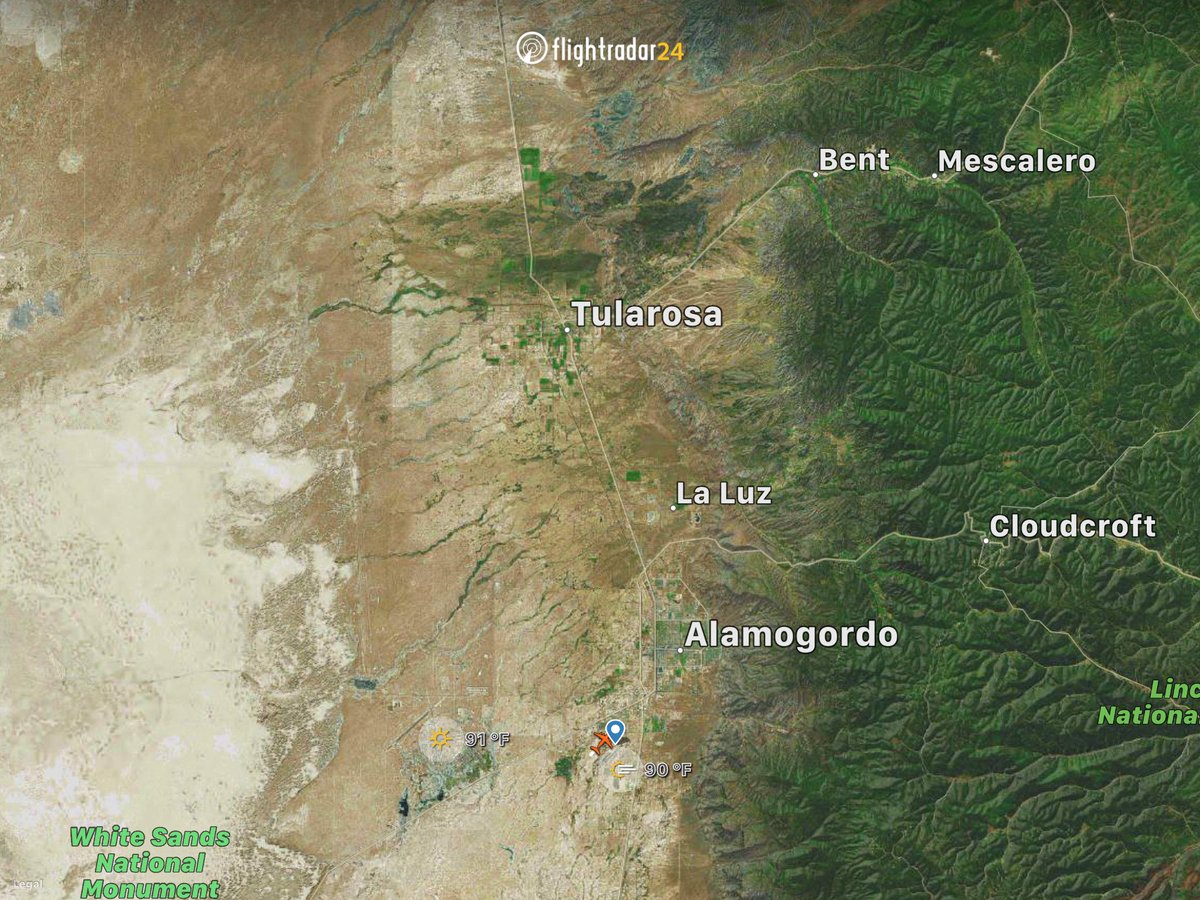 Shelter at Mescalero Community Center, Mescalero Reformed Church, Tularosa Rec Center.
Weather conditions – light and generally from the east at the surface but smoke moving northeast due to mid and upper-level wind direction. Dry storms nearby causing gusty, erratic conditions.
2,554 acres. 0% containment.
Reports fire can been from Santa Fe County, a dark orange bank of clouds far behind the Ortiz Mountains.
WEATHER FORECAST
Thunderstorms are expected for the area that may bring light rain and erratic winds to the fire area.  Some crews are on stand-by ready for any new starts that may appear in the area.
Fire danger is extremely high and restrictions remain in place for the Sacramento Mountain Range and Mescalero Apache lands.
(c) 2018 NW Fire Blog – updated 1300  hours PDT