Saturday, November 2, 2019 | PM | Update 5
Fire Stats
Started 10/23/2019 @ 2127 hours PDT
Located northeast of Geyersville in Sonoma County
Cause is unknown
Fire Investigation on-going, FIU working tirelessly to find cause
Current Status
Minimum fire behavior with creeping and smoldering
77,758 acres
74% containment
Estimated containment in November 2019
400 structures still being threatened
4 injuries
Some fire units have begun to demob and are being returned to their respective service agencies.
PG&E will be handling relights of pilot lights on Sunday.
Gas service restoration currently in progress.
Photo Credit | ORFM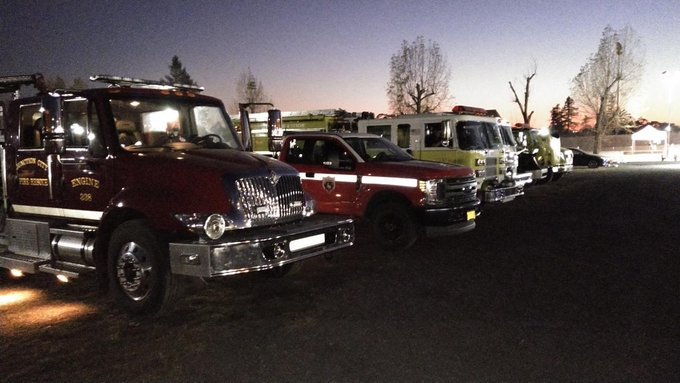 Incident Cooperators
Unified Command | CAL FIRE – Sonoma-Lake-Napa Unit and Sonoma County Sheriff's Office.
CA Fire Agencies | Geyersville Fire Protection District, CDCR, Culver City FD, Corona FD, BIA, BLM, Pasadena FD,  La Habra Heights FD, Springs FD, Downey FD, Compton FD, Alameda County FD, CA DOC.
AZ & NM Fire Agencies | 22 crews f rom the Navajo Scouts. They have been on the fireground since October 28 and to remain until November 11th.
WA Fire Agencies | Bothell FD, Seattle FD, Valley Regional Fire Authority, Arlington FD, Island County FD, South County FD, Snohomish County Fire Districts 7, 22, 26, Everett FD, Lake Stevens FD, San Juan FD, Skagit Fire District #4, Skagit FD.
Emergency Management | CAL OES, County of Sonoma.
Law Enforcement | CHP, Placer County SO, Sonoma County Sheriff, Marin County Sheriff, Galt PD.
Fire Aviation Resources | Canada, CHP, Super Scoopers,
State Resources | CA National Guard, CAL FIRE.
Federal Resources | USFS.
Humanitarian/Shelter/Food | Red Cross – Northern CA Coastal, Red Cross – Sonoma County, World Central Kitchen.
Weather Forecasters | NWS Bay Area, SIS Fire Weather Lab.
Photo Credit | SJSU Fire Weather Lab. (Taken on 10/27/2019)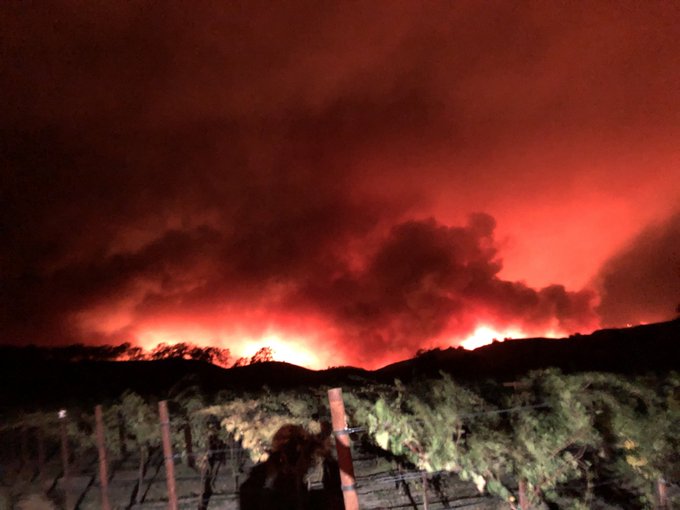 Resources & Equipment
4,032 fire personnel
363 fire engines
64 water tenders
3 helicopters
102 crews
29 dozers
Damage Assessments
59 damaged structures
372 destroyed structures
$54.1 Million cost-to-date
SR 128 @ Pine Flat Road
Significant Events
Soda Rock Winery | Winery is lost but their barn is saved by firefighters.
Healdsburg, Windsor | Whole City and Town, population of almost 40,000 evacuate under mandatory orders.
PG&E Power Shutdowns | Almost 2 Million customers are affected, including Senior citizen homes, hospitals, Fire Stations, homes, businesses, and the list goes on and on.
California Economy | The wine country is hit hard with at least three wineries destroyed, others damaged.  Small businesses and residents must throw out their food, products due to the power shutdowns.
Recognized HEROES IN ACTION | These are the men and women who are being recognized for their extraordinary display of human compassion and serving others selflessly.
FIREFIGHTERS
There were over 5,000 firefighters that responded from all over several States, including Oregon and Washington.
Photo Credit | Culver City Firefighters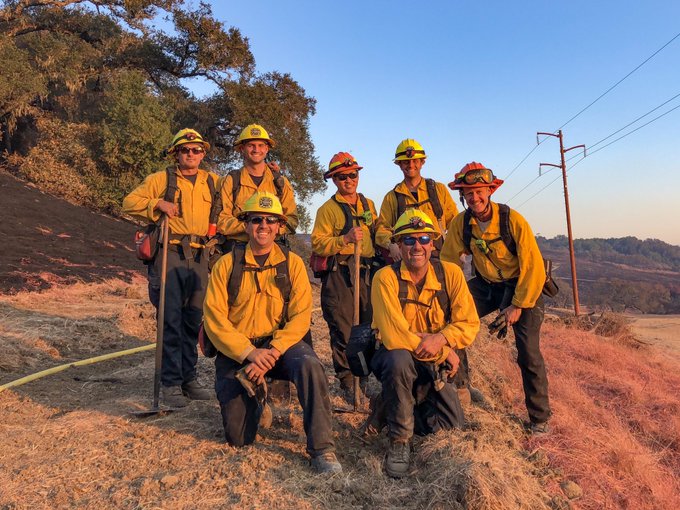 Photo Credit | CAL FIRE SLO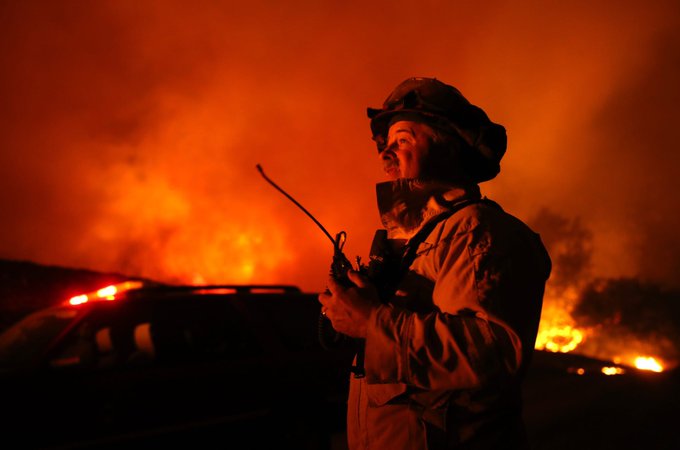 After a long journey to California, our firefighters have finally made it. They have been assigned to work the Kincade Fire where they will assess and protect structures on Leslie Road. They are ready to help however they can. – King County Strike Team
Photo Credit | Seattle Fire Department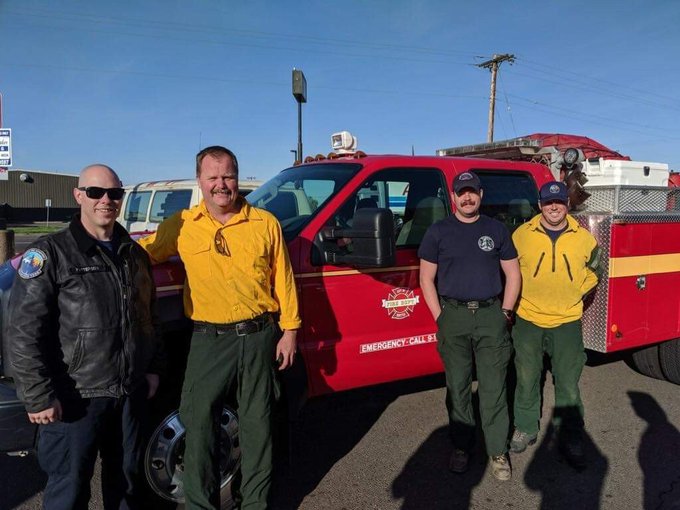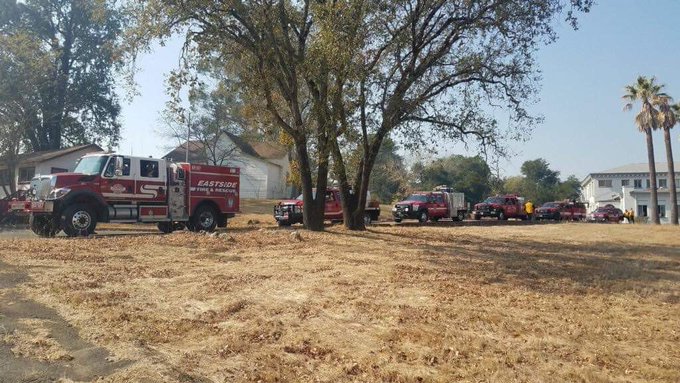 WORLD CENTRAL KITCHEN
Provided 7,000 meals on October 29, 2019 and more throughout the days thereafter.  They will continue providing freeh, hot meals to firefighters and expect to be on-scene until next week.
Photo Credit | World Central Kitchen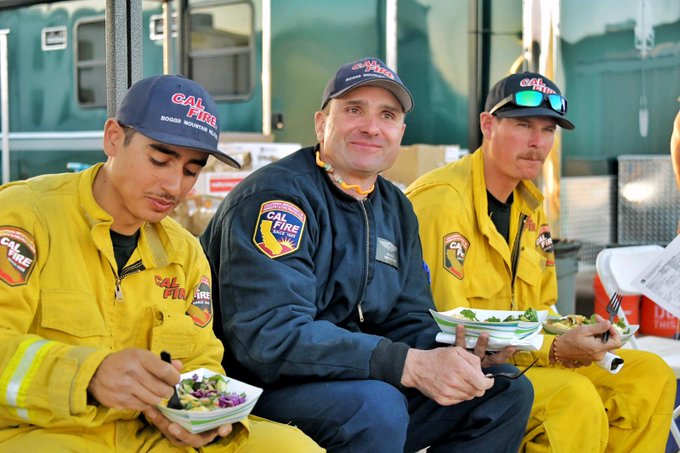 Guy Fieri oversaw the World Central Kitchen's facility kitchen and crews were treated to a special lunch for First Responders in Santa Rosa.
World Central Kitchen also served up Law Enforcement Officers on the job around the clock, providing the same great tasty food!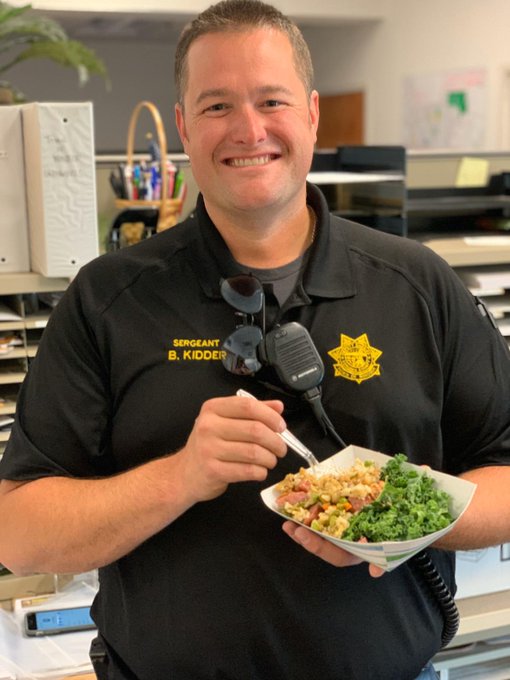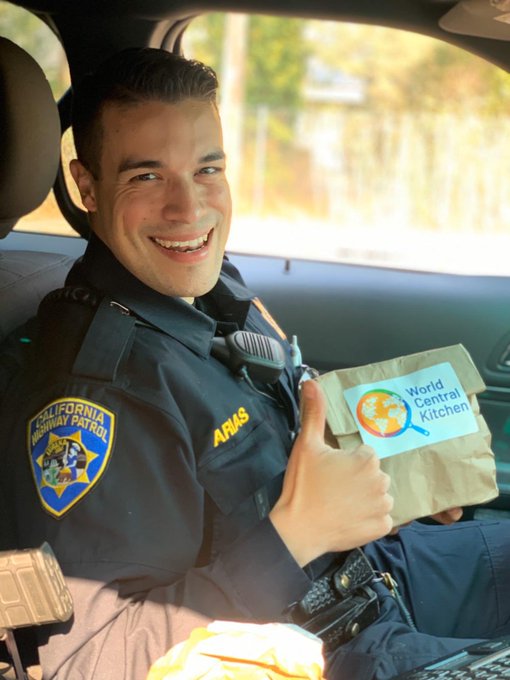 The faces behind the volunteers who serve others tirelessly and selflessly.  They are our Heroes in Action.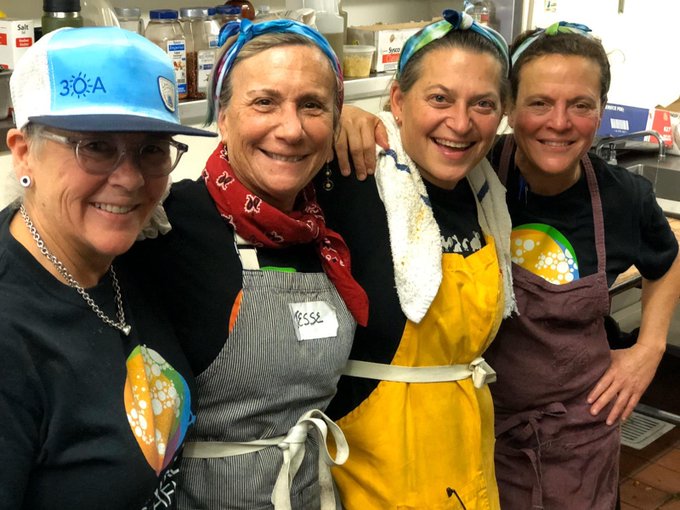 SONOMA COUNTY FAMILY MEALS
This organization makes meals for Disaster victims by a great team of volunteers and the community that supports them.  In one day, they served over 700 people!
Photo Credit | Sonoma Family Meal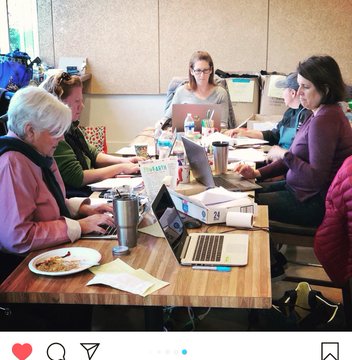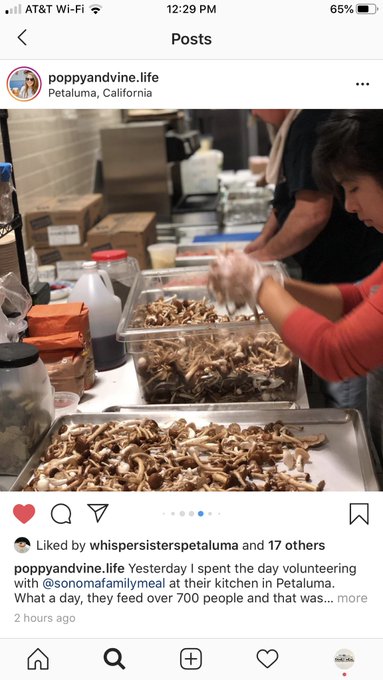 RED CROSS
A Healdsburg is overjoyed to learn his house is still standing.  He states, "Red Cross was very prepared for this catastrophe. My friends and neighbors are grateful for all of their support."
Photo Credit | American Red Cross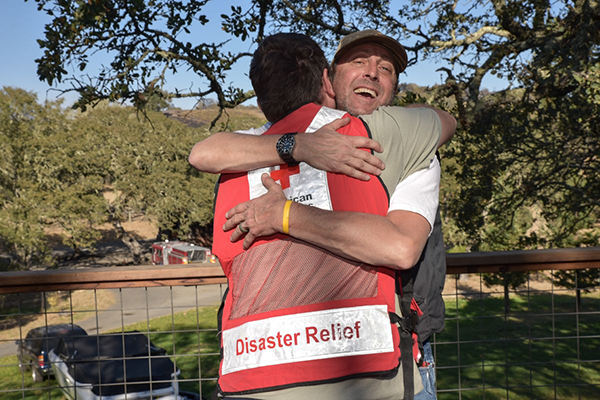 ASPCApro
They saved and rescued many furry babies who were left behind, ran off being scared or had no other place to go.
Through The Eyes of Social Media
"Saturday is Day 12 of the Fire. It has been tirelessly fought by over 5,000 firefighters from hundreds of fire departments. A heartfelt thank you to everyone who has helped us during this difficult time." – County of Sonoma
"Our thoughts are with those who lost their homes and our gratitude is with all who stepped up to help neighbors in need." – CA State Senator
"A 3.9M earthquake centered around the northern perimeter of the fire occurred this morning while firefighyers worked to make headway on containment." – Media
"According to PG&E, you'll need to be home to have your pilot light lit. PG&E will knock on your door, and if you're not home, they'll leave a card for you to call back and schedule a time. There is no charge for this service." – Media
"People are experiencing the Deep pain for those who lost everything." – Media
(c) 2019 NW Fire Blog