UPDATE 1 – MAY 31, 2020
Incident Summary
A wildfire called the SUNSET FIRE is burning on I-17 near mile post 252.  Originally a vehicle fire, it has extended into the wildland interface and is now a brush fire.
This fire was dispatched for additional resources via the Prescott Interagency Dispatch Center on 5/31/2020 at 1104 MST.
Size
The fire has currently burned 100 acres of land at the time of dispatch at 1104.
Resources
(3) Large Air Tankers, Air Attack, LP, Type 3-Helicopter and 2 Single-Engine Air Tankers also called SEAT for short are on order.
Incident Cooperators: AZ State Forestry. USFS. AZ Fire Info. AZ DOT.
Closures
I-17:  both directions at milepost 248 near Bumble Bee have been closed.  This was due to a vehicle fire. Traffic being directed off at this point. (Source: AZ DOT)
Photo Credit | AZ DOT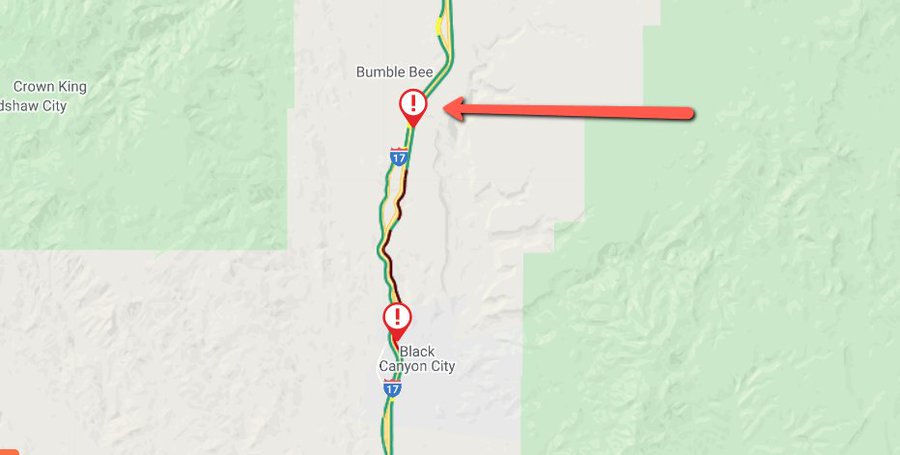 (c) 2020 NW Fire Blog – Updated 1335 PT/MST