UPDATE 2 – MAY 31, 2020
Incident Summary
A wildfire called the SUNSET FIRE is burning on I-17 near mile post 252.  Originally a vehicle fire, it has extended into the wildland interface and is now a brush fire.
Fire is burning on I-17 north towards Badger Spring and remains on the east side of the freeway.
Size
The fire is estimated at 3,500 acres with an unknown containment status. Fire behavior is still very active, even as large air tankers drop retardant over the fire line.
Resources
Incident cooperators assigned to this wildland fire incident include:
AZ State Forestry
USFS
AZ Fire Info
AZ DOT
Photo Credit | AZ DOT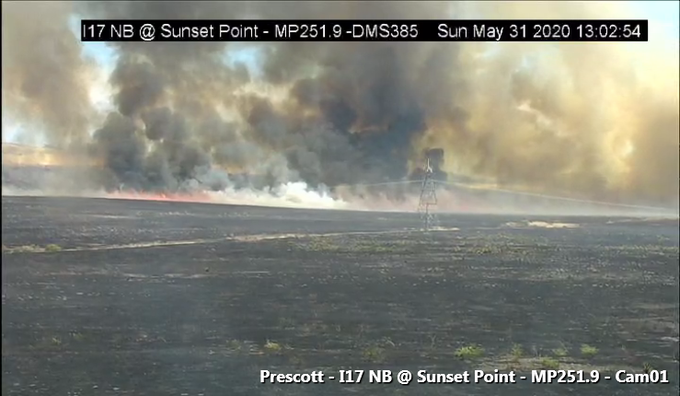 Closures
Sunset Point Rest Area:  Both directions shut down. (AZ DOT).  Previously, fire had warranted only shutting down the northbound lanes.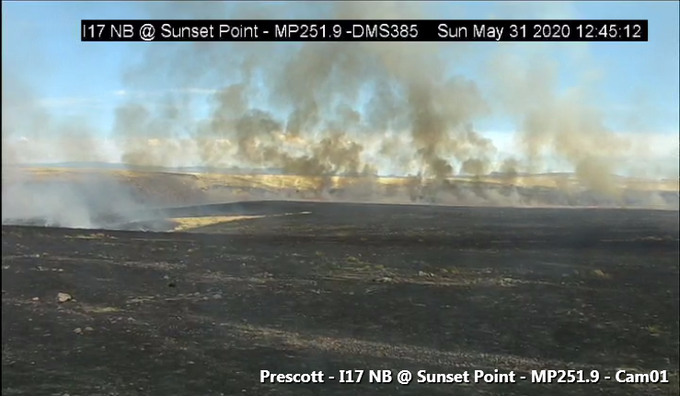 I-17:  AZ DOT has provided a few routes if you are coming north or south on I-17.
Photo Credit | AZ DOT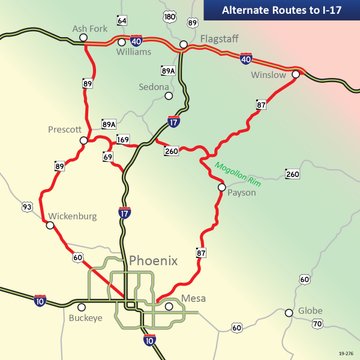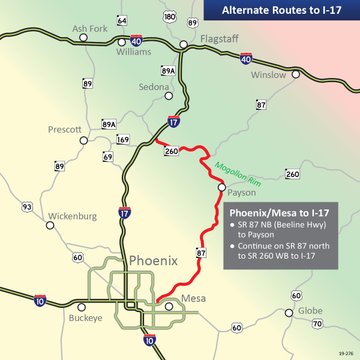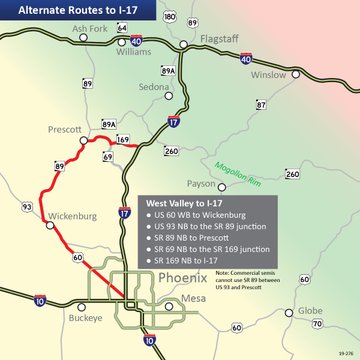 (c) 2020 NW Fire Blog – Updated 1511 PT/MST