JUNE 25, 2020 | THURSDAY
INCIDENT SUMMARY.  The 58 FIRE was reported on Wednesday, June 24, 2020 at 1036 hours PT on Van  Buren Street and Avenue 58 in  the community of Thermal, California.
STATUS.   Currently the fire is at 12.4 acres with an 80% containment status. Forward progression has been stoppped.
INCIDENT COOPERATORS.  56 fire personnel are assigned with 14 engines, 5 overhead staff, 2 water tenders, 1 dozer,  1 patrol unit, 1 ground unit, local Law Enforcement, Fire Investigator from Cathedral City FD, Palm Springs FD, CAL FIRE/Riverside, California Highway Patrol (CHP), Cathedral City FD, Imperial Irrigation District, Palm Springs FD, Riverside County Fire Department, Riverside County Sheriff's Office, Sun Bus.
EVACUATIONS.   There are none at this time.
WILDFIRE IMAGES.
Photos taken on June 24, 2020. | Credit | CAL FIRE – Riverside Co FD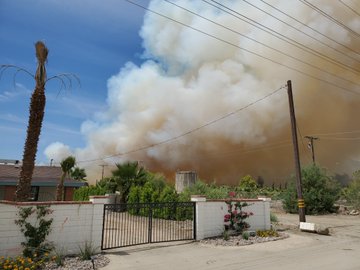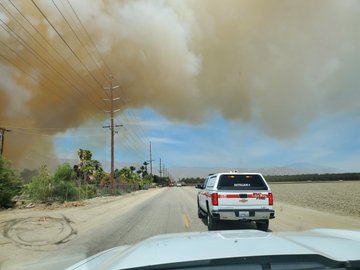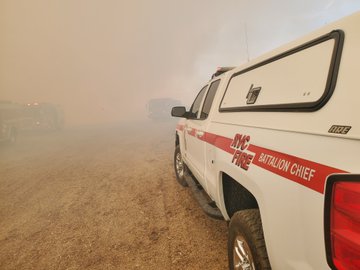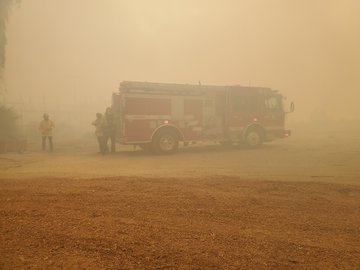 CAUSE.  It is unknown at this time.
(c) 2020 NW Fire Blog – Updated 1930 PT