JUNE 25, 2020
NEW! A wildfire was sparked by an unknown cause on Thursday, June 25, 2020, in the area of N. 299th Avenue and W. Painted Wagon Trail (Whispering Ranch) is located  west of Wittmann, Arizona.  The fire quickly spread over 100 acres.  (1447 MST)
PHOTO CREDIT | AZ FIRE & MEDICAL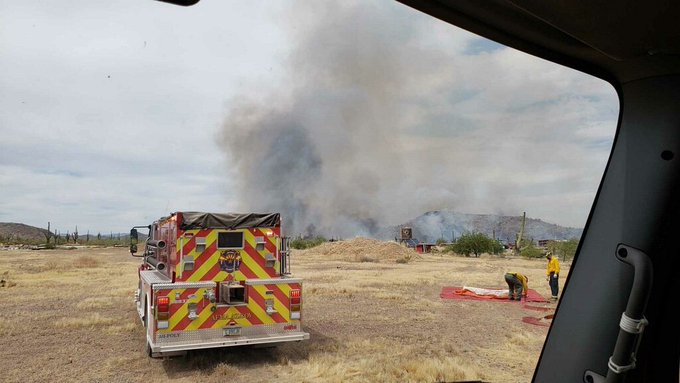 A short-time later, the fire has burned 400 acres and continues to move to the northeast and to the west.
INCIDENT COOPERATORS.  AZ State Department of Forestry (Lead), BLM Arizona Fire, Wittmann, AZ Emergency Alerts, Whitmann, AZ Emergency Alerts, Working Fire, CEDR Digital Corps, AZ Fire and Medical, SWCC, Red Cross Arizona and Telemundo Arizona, Ofincia del Sheriff del Conadado Maricopa (Twitter: @mcsoazespanol).
PHOTO CREDIT | AZ FIRE & MEDICAL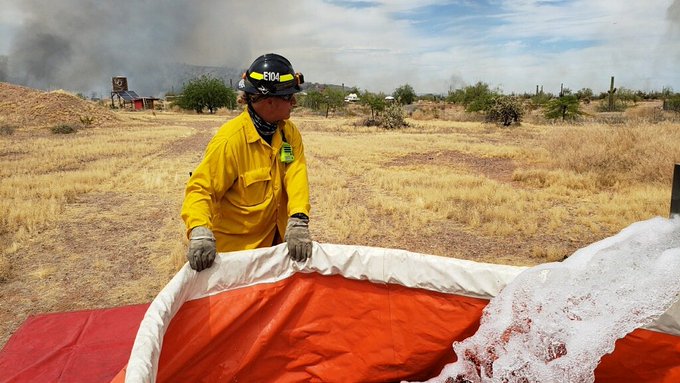 EVACUATIONS.   The evacuations have been lifted due to fire crews have successfully contained the wildfire.
A "SET" notification has been issued for the area of 299th Avenue and Painted Wagon trail due to the wildfire. Fire crews and emergency personnel are working to assist with the with the rapidly growing fire. (1636 MST)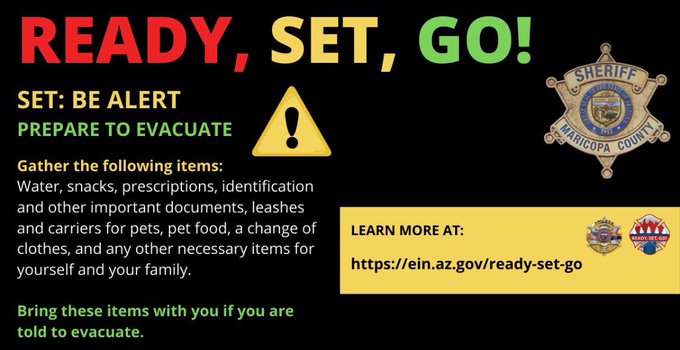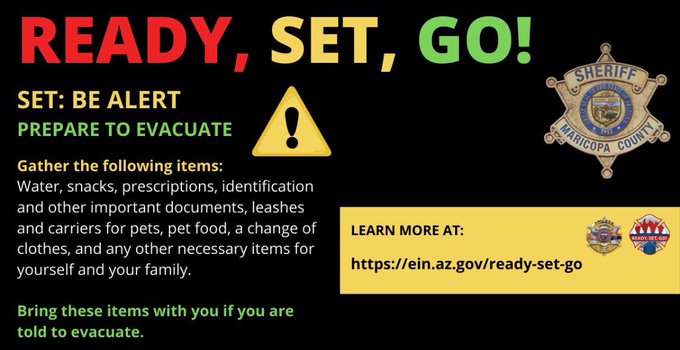 DAMAGE ASSESSMENTS: (5) structures destroyed, including (1) primary.
RESOURCES.  Immediate deployment of resources included engines and aircraft were en route with additional assets on order.
PHOTO CREDIT | AZ STATE FORESTRY
HASHTAGS USED.  #PaintedWagonFire #AZFire #VLAT #Wittmann #AZwildfires #FireSeason2020
(c) 2020 NW Fire Blog – Updated 1900 MST/PT