Vegetation was ignited from an  unknown cause in the 7000 block of Sheridan Road, just south of the sunol in Santa Clara (Alameda County) and north of the Mission Peak Regional Preserve in the State of California (USA) on Saturday, July 4th.
Photo Credit | CAL FIRE SCU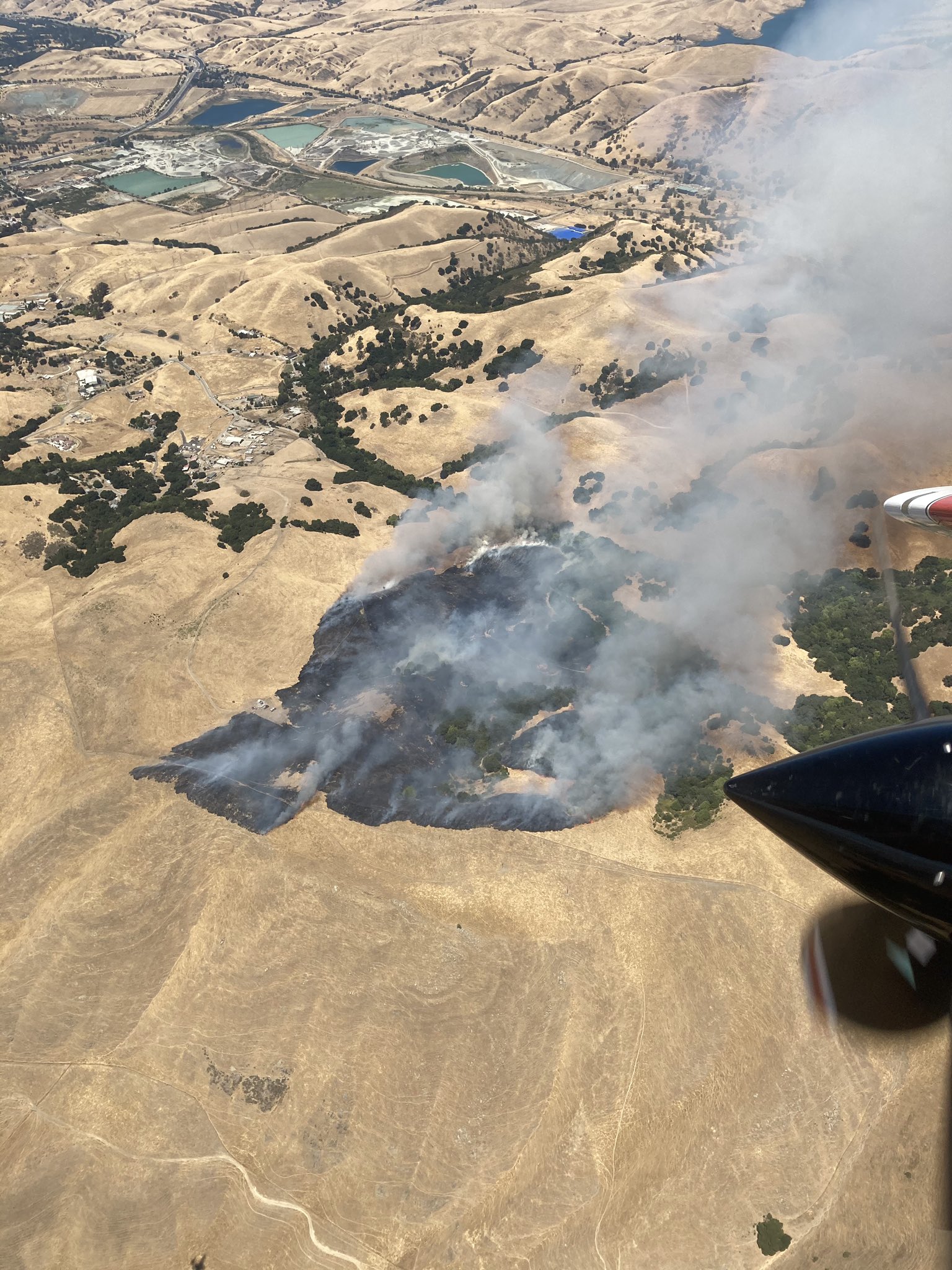 Here is a timeline of the fire as it was reported on Social Media:
1400 | Vegetation fire.  AA460  "25-30 acres. Moderate to dangerous rate of spread. Requesting additional aircraft."
1429 | Units reportedly repositioning to stop the fire from making runs as it approaches another ridge. Winds are starting to pick up.
1440 | Fire is moving south but air tankers are working to slow it down.
1609 | Fire is at 100 acres. It is 30% contained.
1614 | Forward progression stopped. Staff and Officers: Helping East Bay Regional Park visitors to be evacuated.
1715 | Fire is now in mop-up operations.
Photo Credit | Alameda Co FD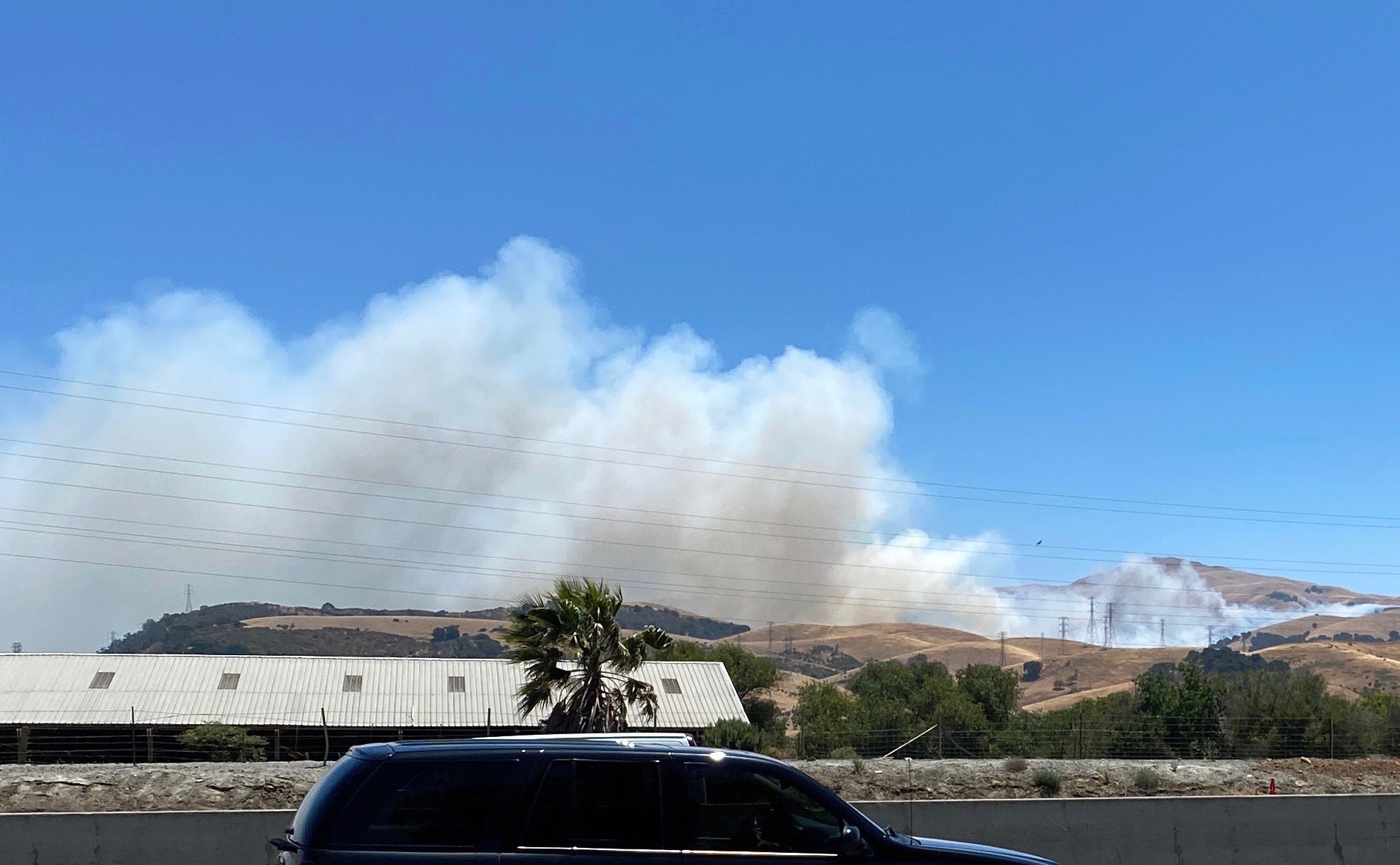 SHERIDAN FIRE HISTORY NAME
This incident name is also being used for another fire in New Mexico but these are two unrelated wildfires. The other Sheridan Fire started on June 30, 2020, at 1341 hourst on the Sheridan Corral Gila National Forest.
(c) 2020 NW Fire Blog – Updated 7/4/2020 1825 PT