RIVERSIDE FIRE | SE of Estacada (Clackamas Co), Oregon
PC:  Clackamas County Sheriff Office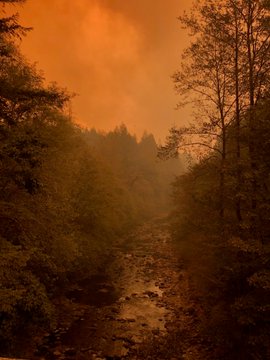 INCIDENT SUMMARY
The RIVERSIDE FIRE started on September 8, 2020, from an unknown human-caused ignition.  The investigation is ongoing and information has not be released to the public or some of their preliminary findings.
At this time, we have not found correlated evidence or information from verifiable sources reporting as such.  However, there are some that are reporting arson on all of the wildfires.  We will wait for the official cause and if Officials use the word arson, then we will bring that information to you.
It is burning approximately one-half mile southeast of Estacada in the State of Oregon in timber, brush and short grass on top of steep terrain.
CURRENT STATUS
Fire behavior has continued to be moderate with creeping, single-tree torching and smoldering.  It appears there are no isolated torching going on as it was in yesterday's report.
PC: Clackamas County Sheriff's Office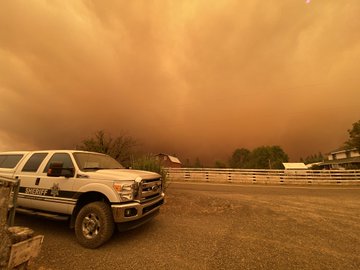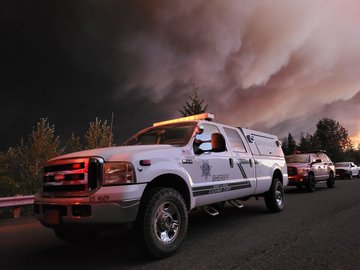 Approximately, 135,401 acres have been destroyed along with 53 structures.
Resources include:  458 total personnel along with 12 crews, 21 engines and 3 helicopters.   More Task Forces and a flooding of additional resources are expected to enter the area as soon as tomorrow.
INCIDENT COOPERATORS
Those whom are partnering or working to support this wildfire incident include:  Clackamas County Sheriff's Office, Riverside Fire, IMT SWA Team 1, OR FMO, USFS, BLM (Bureau of Land Mgmt) and the OR DOT, Hillsboro Fire & Rescue, Gresham Fire.
PC:  HFR sent 7 members tasked with structure protection as part of the Washington County Task Force near Estacada.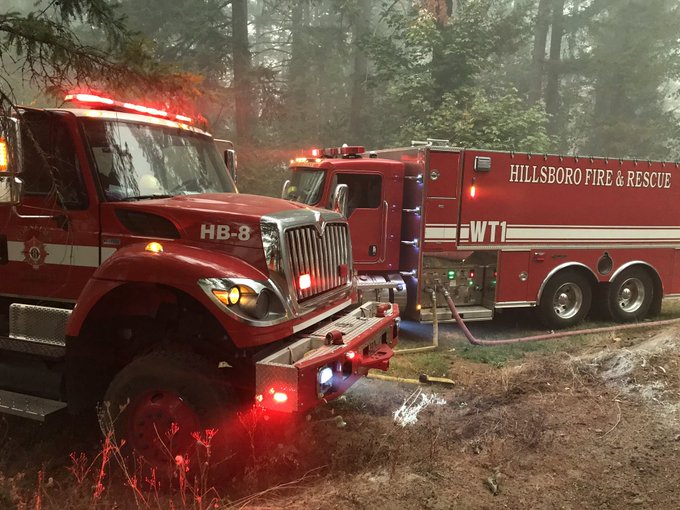 Additional resources and equipment are expected to continue to arrive and assist current personnel on this incident.
– ALERTS, NOTIFICATIONS, ANNOUNCEMENTS –
Evacuations  —> 503.655.8224 or http://www.clackamas.us/wildfires
Fire Community Meeting –> Held this evening at 6pm.  Recording fb.com/riversidefireinfo
Questions? –> Call 503.228.7805 or Email 2020.riverside@firenet.gov
Air Quality  –> oregonsmoke.blogspot.com
Closures –> TripCheck.com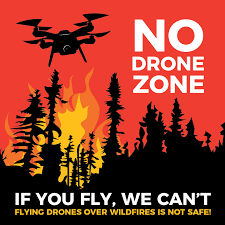 TFR in Effect –> No Drones in Fire Zones
Help firefighters and other responders stay safe by not flying your drone over wildfires or burned areas. This can prevent firefighters from successfully completing search operations
THROUGH THE EYES OF SOCIAL MEDIA
"Stop spreading misinformation about people starting these [OR} wildfires." – Clackamas County Sheriff Office, Clackamas County Government
PC: Clackamas County Sheriff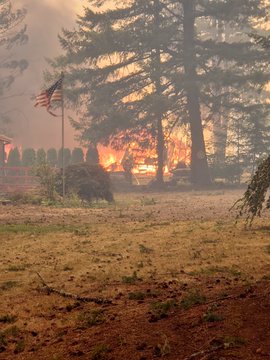 "Half of the town of Talent burned to the ground but my parent's home was saved." – Daughter of a Talent resident.
"The fire is devastated.  The [Fire] took only minutes to burn, but a lifetime of 8 years to build." – Media about a homeowner in Molalla.
"Several homes and a church were leveled by fire that torn through the Hillockburn area." – Media
"Fire described as historic for Clackamas County." – Media
RIVERSIDE FIRE IN FIRE IMAGES
Clackamas County Sheriff Office | The "team" is compromised of many incident cooperators including radio operators, search and rescue teams, fire weather and ground resources.  Without them, it would difficult to locate the missing, to communicate and fight/ contain these destructive fire storms.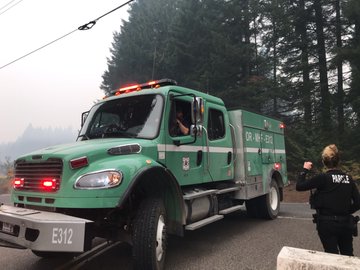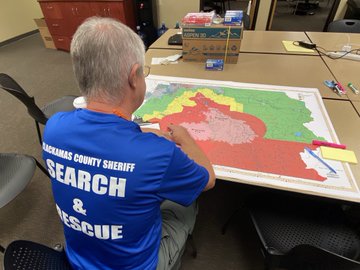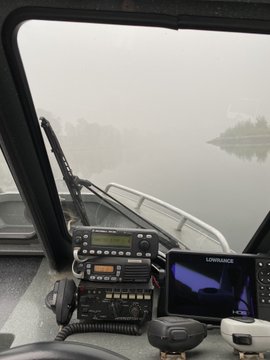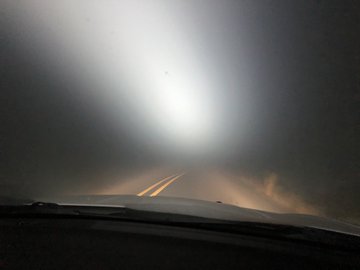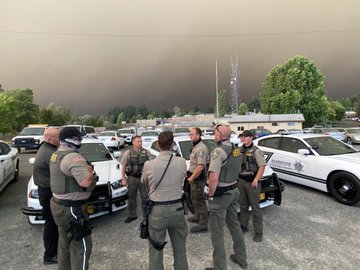 Gresham Firefighters | Crews deploy around the State including this [fire] which are tasked with direct fire attack, cutting fire line to protect unburned area, structure preps and extinguishing hot spots.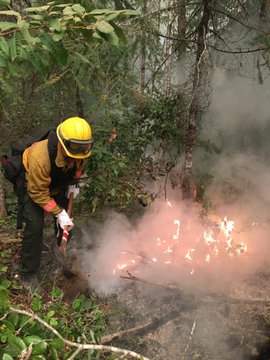 Washington County Task Force | Members are made up from various Fire Agencies that include Hillsboro FD, Gaston FD, Cornelius FD, Forest Grove FD and TVFR.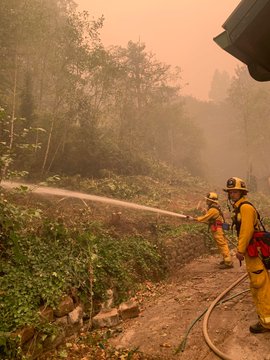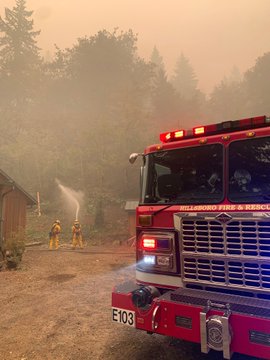 Mt Hood National Park | Fire spots across Hwy 211 on 9/9, about 2 air miles from Estacada. Taken on 9/13/2020.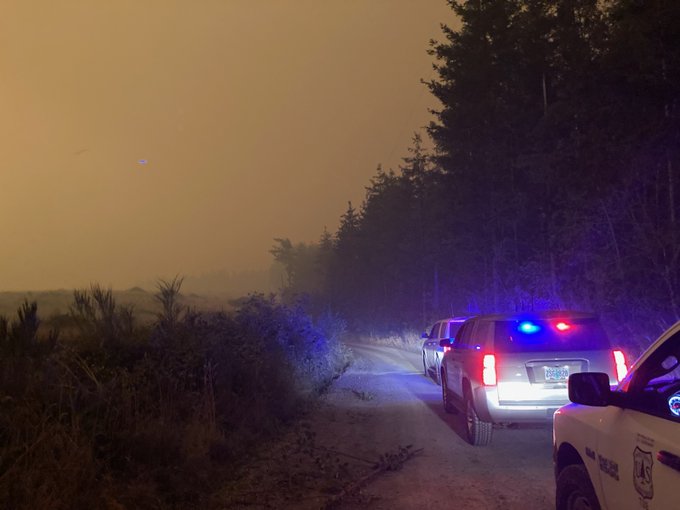 Clackamas County Sheriff's Office | 10-15 miles from Molalla Forest Corridor. Taken 9/14/2020.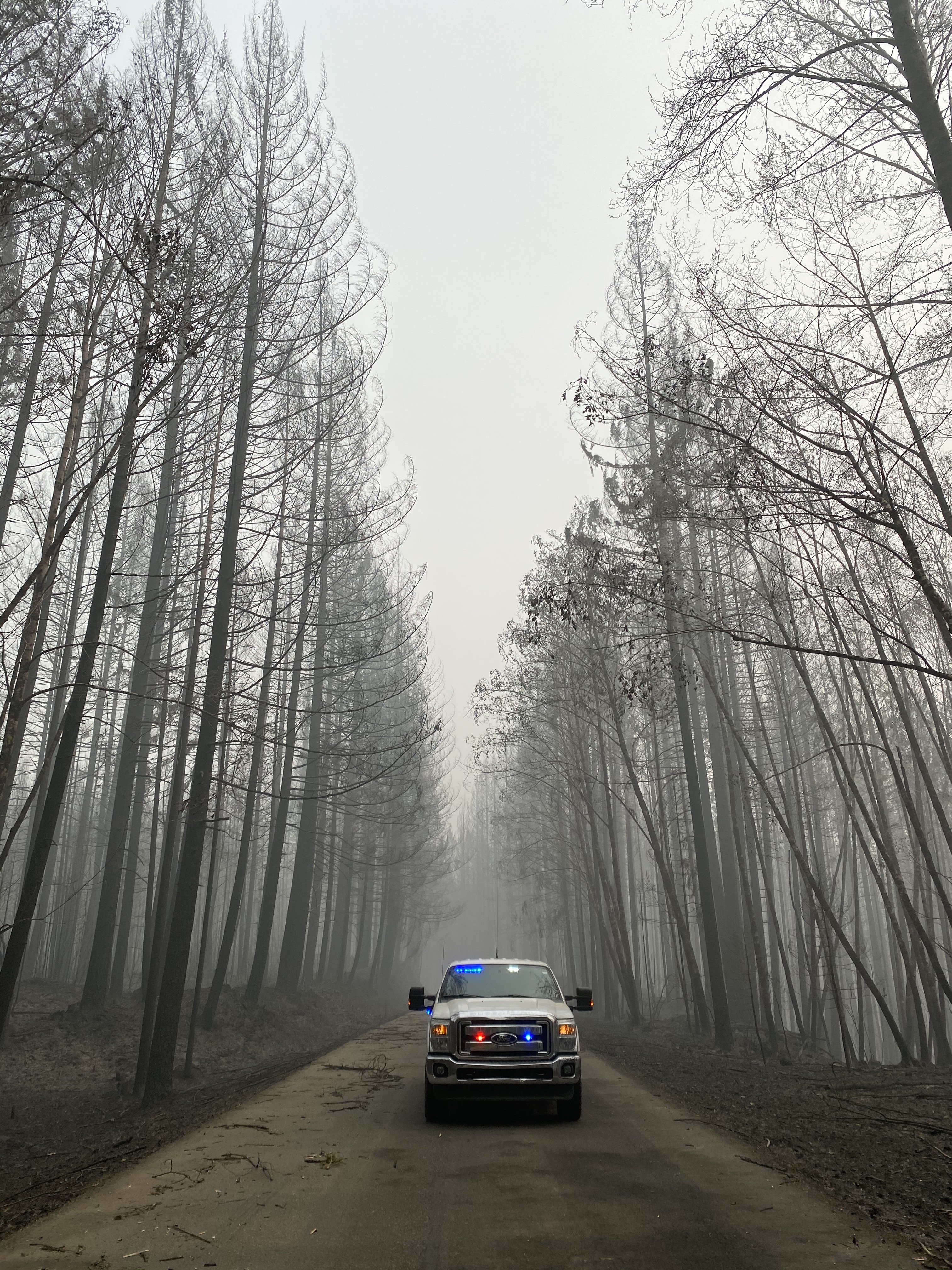 Mt. Hood National Forest | Near Estacada. Photo taken on 9/10/2020 when the fire was at 125,000 acres.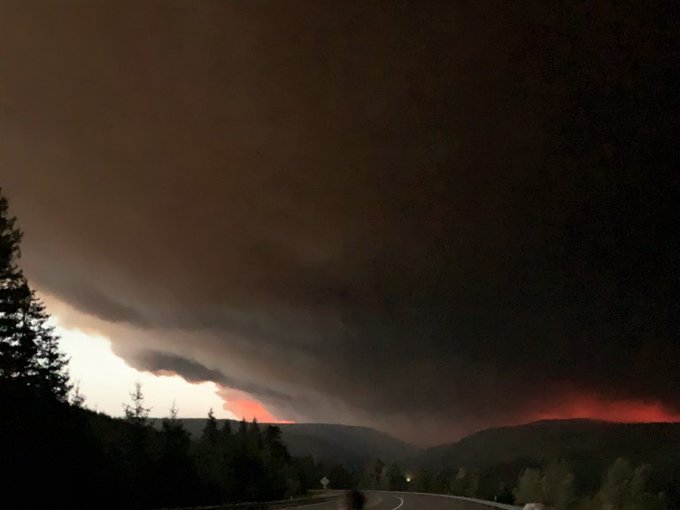 Photo taken on September 11, 2020 when the fire was 1/2 mile from Estacada and SE 6 miles from Molalla.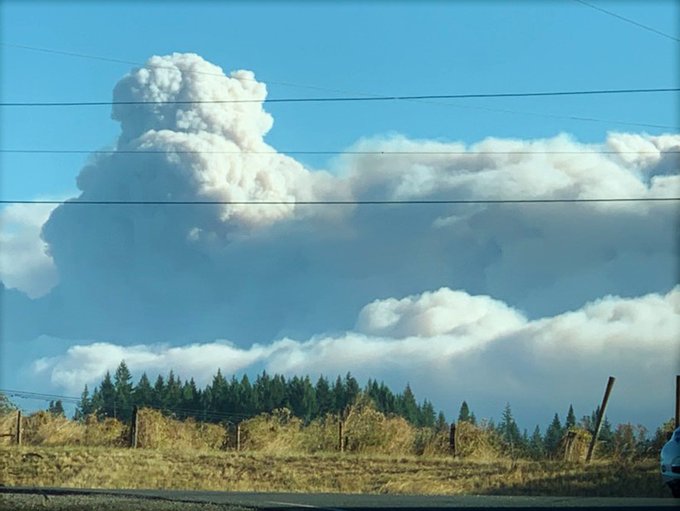 Hillsboro Fire & Rescue | The Washington County Task Force work together to pick up the port-a-tank after a long day's work on 9/12/2020.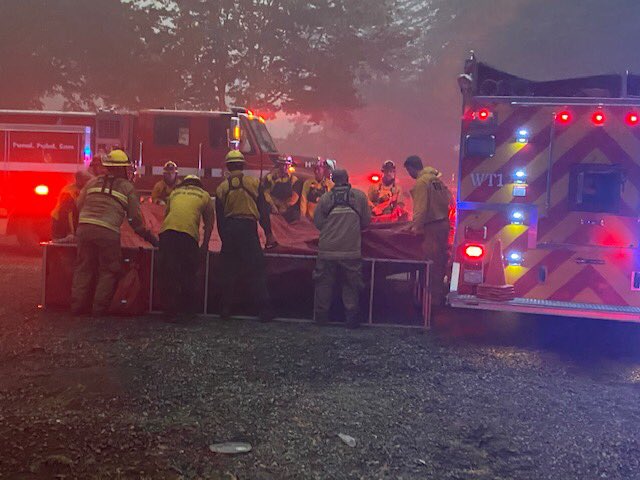 PLEASE FOLLOW US….
To read up on more Northwest wildfires, go to our Social Media Channels here:
Facebook – NW Fire Blog – for all Wildfires in WA, CA, OR, except Western Washington –

@

nwfireblog
Facebook – NWFB Eastern WA Wildfires – @easternwawildfires
Facebook Group – WILDFIRE COMMUNITY RESOURCES
Instagram – NW Fire Blog
Twitter – NW Fire Blog  –

@

nwfireblog
Hashtags | #RiversideFire  #ClackamasWildfires #ClackamasFires #ClackamasFire
(c) 2020 NW Fire Blog – Updated 9/15/2020 2240 PT