SIT REP 5 | OCTOBER 17, 2020
PC:  Mendocino NF
INCIDENT SUMMARY
Location | The AUGUST COMPLEX is comprised of several fires in this very large Complex.  Fires are burning about 14 miles northwest of Elk Creek in Mendocino, Humboldt, Trinity, Tehama, Glenn, Lake and Coulsa Counties in California.   Fire fuels include timber, chaparral and tall grass.
Date/Time | These fires started on August 16, 2020 around 2037 hours PT.
Command | Mendocino National Forest, CAL FIRE Mendocino Unit, and CAL FIRE Humboldt-Del Norte Unit.
Resources | There are 2,574 total personnel along with
Cause | Lightning.
Injury | One firefighter injury 8/31/2020. One firefighter death 8/31/2020.
PC:  Mendocino NF
CURRENT STATUS
The fire is broken up into four zones:  West, North, Northwest and South. East side of the fire remains unstaffed but is continuously being monitored.
UPDATE | The fire now has three active zones.  The West Zone is 100% contained with 140,522 acres.
Overall Size Up | 1,032,264 acres.  82% contained.
Northwest Zone |  IC Kuo with the Great Basin Team 1.  119,346 acres. 94% contained.
Fire behavior increased due to Red Flag conditions caused by high winds, low RH and unseasonably high temps.  Interior pockets burned in the Bradburn Creek area.  Containment lines were test in the Coffee Pot area.
PG&E continues to repair electrical infrastructure using helicopters to replace damaged power poles and stretch lines to restore power to impacted communities.
PC: Mendocino NF
Northeast Zone |  IC DeMasters with Great Basin Team 2. 272,089 acres. 70%.
Firefighters focused on Friday connecting the fire line west of Bear Wallow Mtn and on the east and south sides of the 2017 Buck Fire burn scar. Night shift crews continues to address hot spots along the fire perimeter.
South Zone | IC Sinclair with SW Team 1. 548,295 acres. 90% contained.
Red Flag conditions for the last 2 days. No increase in acreage. Hotshot crews and equipment continue to hold and strengthen previously built lines in the Eel River Canyon area.
PC: Inciweb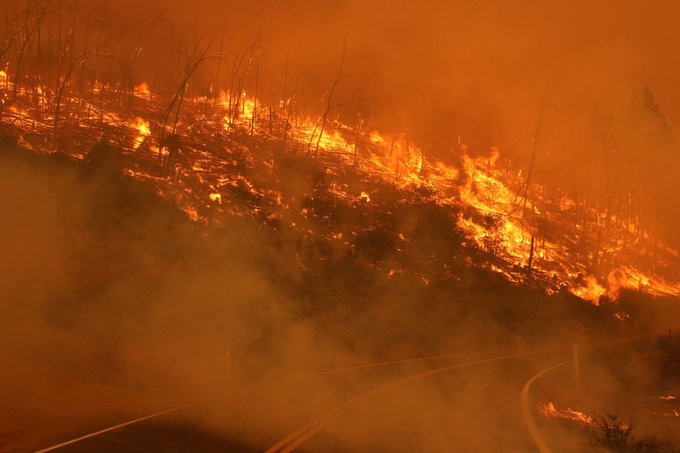 The suppression repair includes wok repairs of hand and dozer lines, roads, trails, staging areas, safety zones and drop points used for suppression efforts.
There are evacuations in this area.
Mendocino County | https://tinyurl.com/MendoEvac
Lake County | https://tinyurl.com/LakeCoIncidentViewer
Glenn County | https://nixle.com/county/ca/glenn/
PC: Mendocino NF
SIGNIFICANT EVENTS
Size Up | The fire has burned acreage across three National Forests:  Shasta-Trinity, Mendocino and Six Rivers.
Records | A single fire incident has burned over 1,000,000 acres! The State of California becomes known as having the first gigafire status.
Damage Assessment | 54 structures have been destroyed. 6 have been damaged.
PC:  Mendocino NF
PUBLIC SERVICE ANNOUNCEMENTS
Evacuations | https://inciweb.nwcg.gov/incident/6983/
Emergency Alerts Sign-Ups | calerts.org/signup.html
AUGUST COMPLEX FIRE IMAGES
PC:  OR OSFM
The last 2 teams assigned from Lane and Marion Counties were demobed earlier than expected.  They were returning back to their home state after a 2-week deployment.  All 6 teams were scheduled to return back in the evening on 10/16/2020.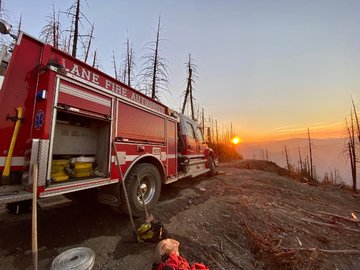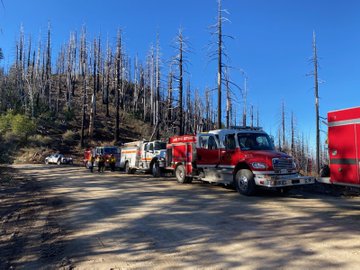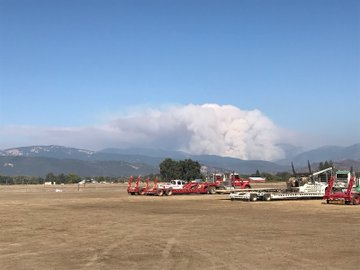 4 of the 6 teams from Linn, Yamhill, Clatsop and Washington Counties demobilized after their 14-day shift deployment and have started their drive back to their home state on 10/16/2020.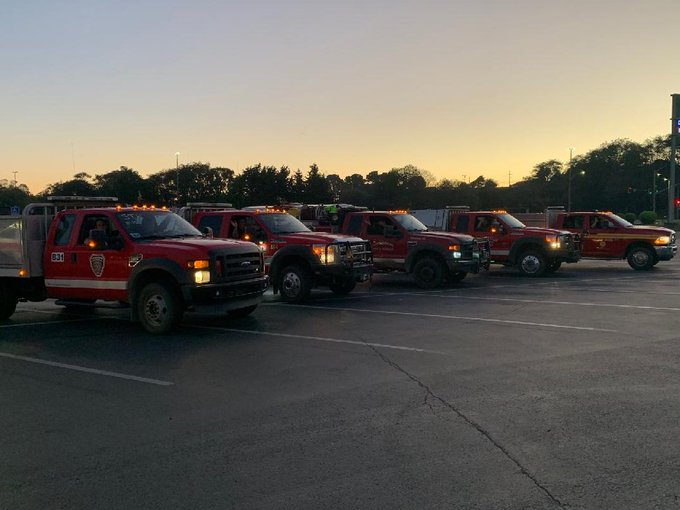 6 teams deployed to California as a coordinated response in several locations about two hours apart from one another and safely on 10/10/2020.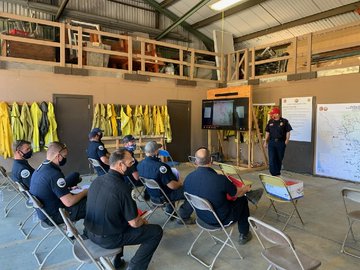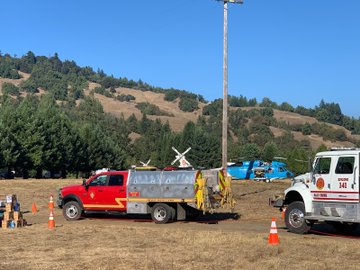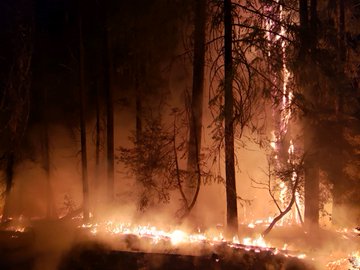 This Yamhill County Task Force came off the fireline for a day of fire before demobilizing.  They helped with mop up activities and improving direct line.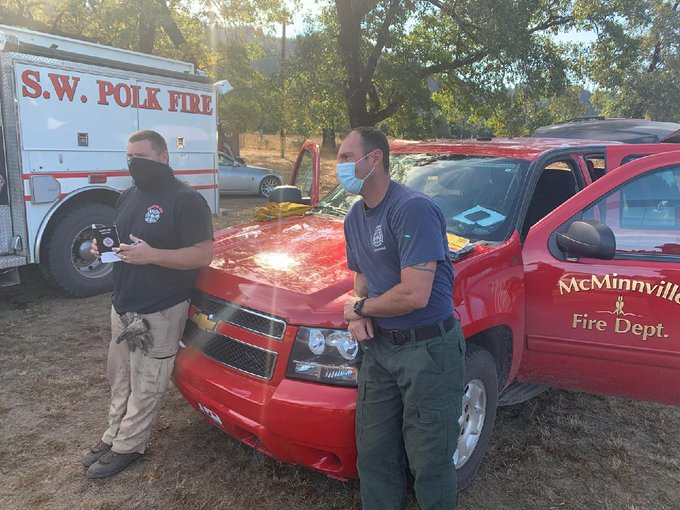 PC:  BLM Fire and Aviation 
BLM MTDK Veterans Crews out of Billings, helped train some of the Dept. of Defense 7th ID soldiers who were assigned to this incident.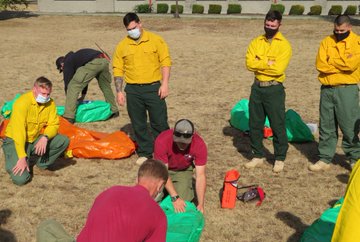 PC: Denver FD (CO)'s Engine 301
Engine 301 was switched out on 10/16/2020 and they are heading home from a busy and tiring 14-day shift rotation.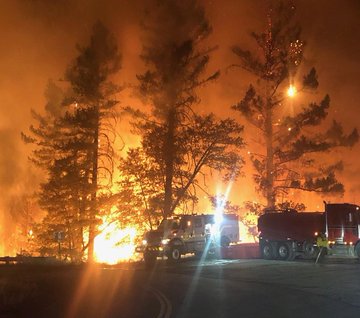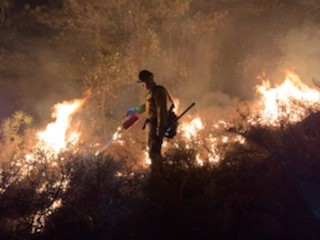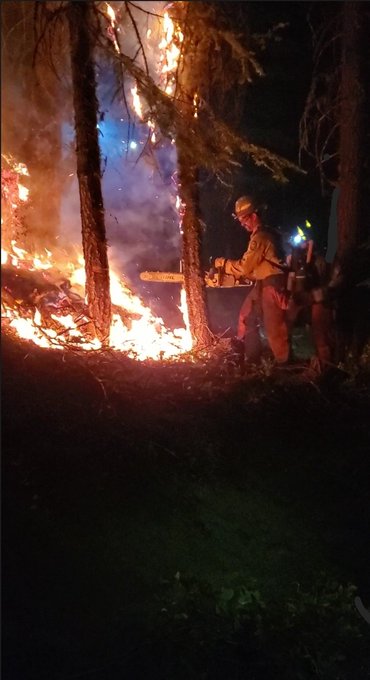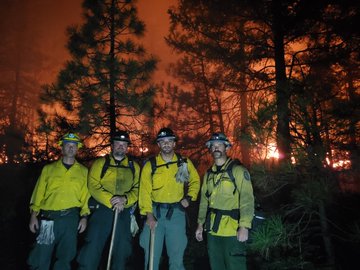 PC:  US Army's 14th Brigade
USFS – California
PC:  South Metro Fire & Rescue (CO)'s BRE41 crew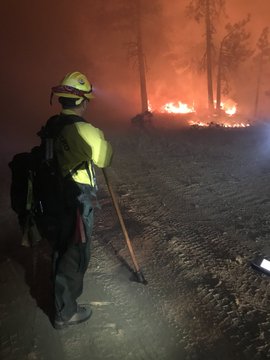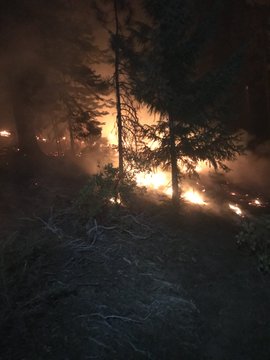 This replacement wildland crew began its journey to California from Colorado on 10/14/2020.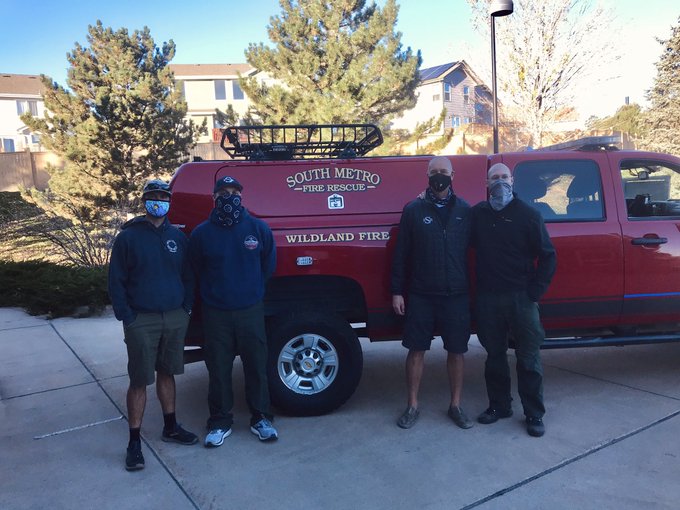 PC:  Flower Mound FD (TX)
6 Personnel and a brush truck have returned safely on 10/15/2020 from their 35-days of deployment.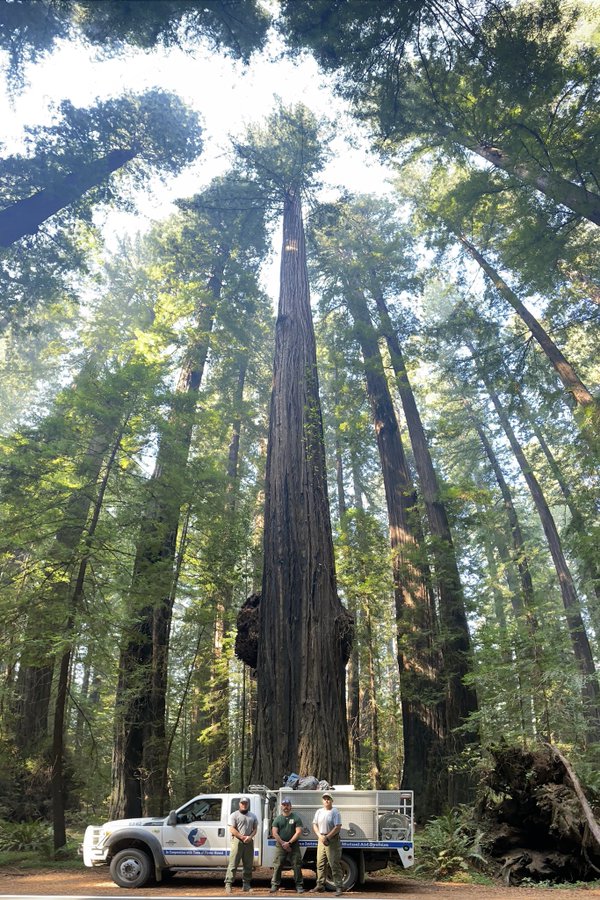 PC: Director Mark S Ghilarducci / CAL OES
We remained busy today responding & deploying significant "immediate need". Mutual Aid Fire Strike Teams deploying from around the State to Northern CA Fires.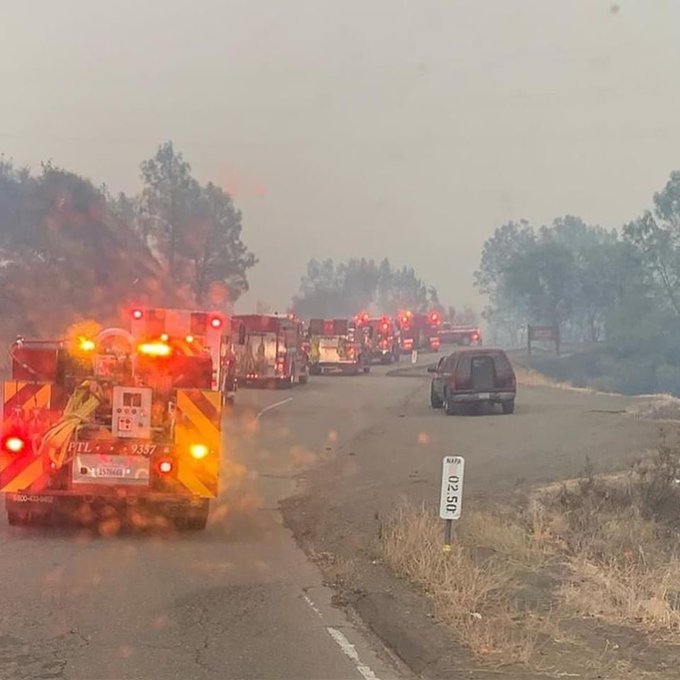 PC:  US Forest Service
There are currently 4,800 USDA FS firefighters and support personnel currently across the United States. These firefighters are on the August Complex fire incident.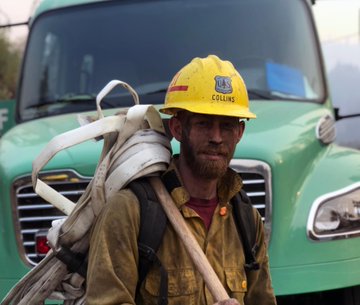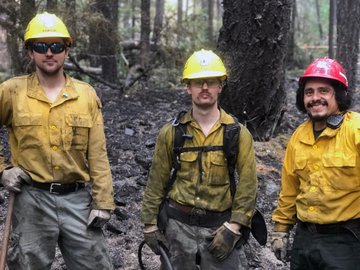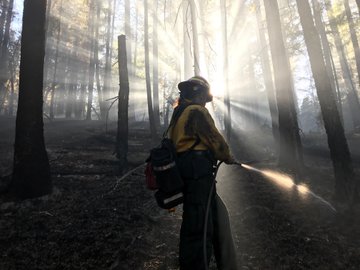 Thank you to our military partners, at work on the #AugustComplex on the @MendocinoNF.  From training to the fire line, it's hard to believe it's only been 10 days!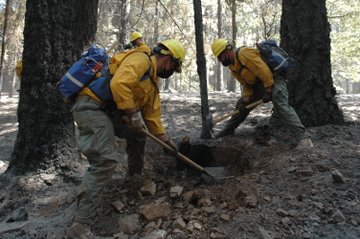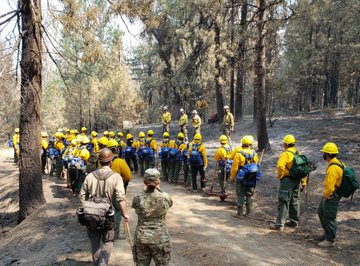 Wind gusts continue to move the North Zone further west, prompting evacuation orders. The fire has grown to 938,044 acres with a 43% containment. 1,612 firefighters and support personnel are assigned. (9/29/2020)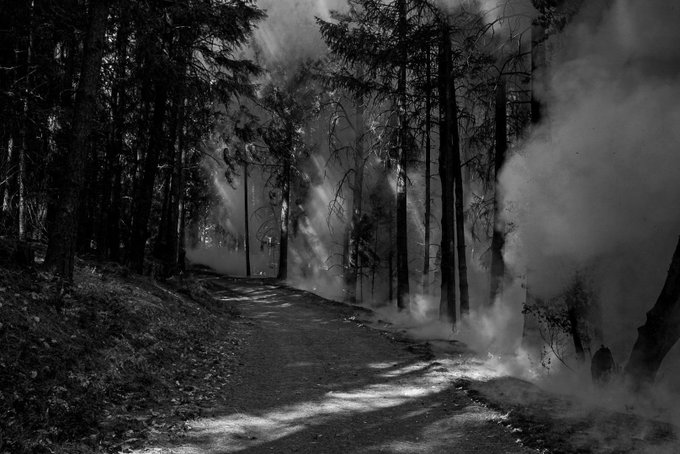 PC:  USFWS Fire SE
This USFWS helicopter is from Florida and normally works in the southern states. Due to the extreme conditions in the western states the helicopter and crew are currently working the #AugustComplex on the Mendocino National Forest in Northern California.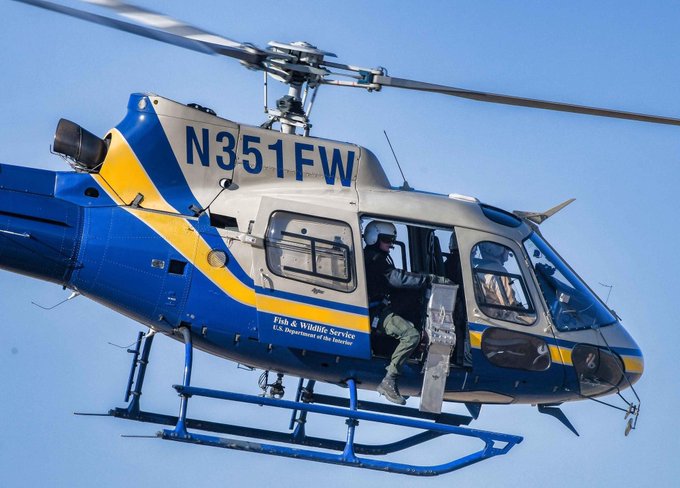 SOURCES
CAL FIRE, Inciweb, Fire Departments, Emergency Management, National Forests, Social Media.
  (c) 2020 NW Fire Blog – Updated 10/17/2020 2020 PT