RIVER FIRE
UPDATE 1 | AUGUST 16, 2020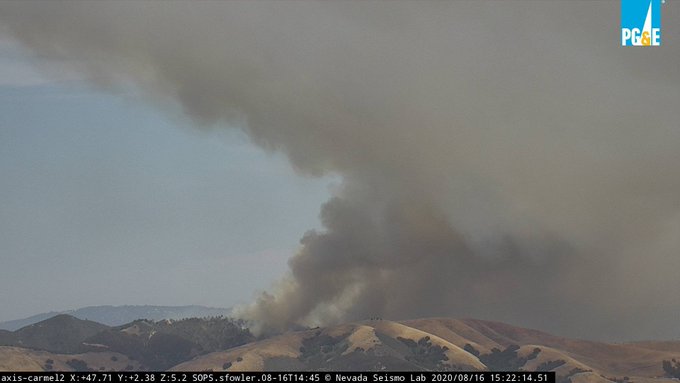 INCIDENT SUMMARY
The RIVER FIRE is located in Pine Canyon and River Road, just south of Salinas (Monterey County) in the State of California. It was sparked on Sunday, August 16, 2020 around 1456 hours PT.
Fire is in Unified Command with CAL FIRE San Benito-Monterey Unit and Monterey County Regional FD.
Incident Cooperators:  Monterey County Sheriff Office.
CURRENT STATUS
The fire has destroyed 150 acres but fire crews have been able to reach a 20% containment status.
Evacuation advisory in effect. (Level 1 – Notification).  A shelter has been set-up. Road closures are also in effect.
RESOURCES
There are 190 total personnel along with 4 crews, 2 helicopters, 18 engines, 4 dozers, 4 water tenders and 6 air tankers.
EVACUATION INFO
Evacuation warnings are in effect for the following areas:
Mt. Toro Access Roads
San Benancio Road from Troy Lane to Corral De Tierra
Corral Del Cielo Road
Lucie Lane
Covey lane
A shelter is opening up at the Carmel Valley Library (Masks are required for entry).
DAMAGE ASSESSMENTS
There have been 2 firefighters have suffered heat-related injuries.
30 structures are under threat.
CLOSURES
Road closures include Corral del Cielo and Mt. Toro Access Roads.
@nwfireblog – Twitter and Facebook – NW Fire Blog – Instagram
(c) 2020 NW Fire Blog – Updated 8/16/2020 1600 PT