CAMERON PEAK FIRE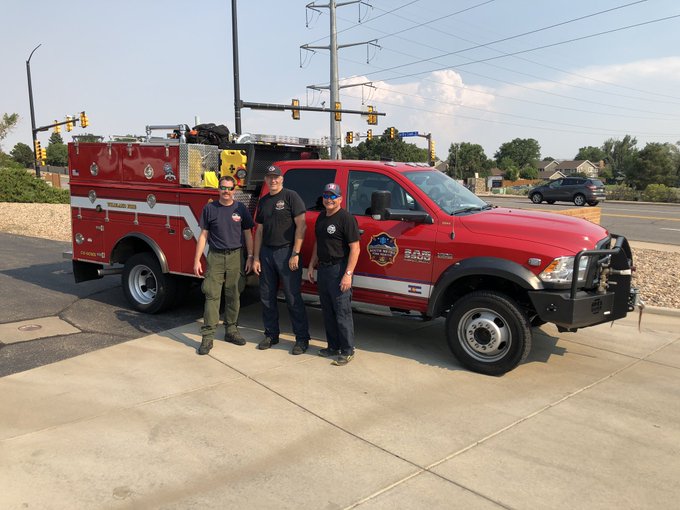 UPDATE 2- Sunday, August 16, 2020
INCIDENT SUMMARY
A wildfire is burning in the Arapaho and Roosevelt National Forest and Pawnee National Grassland near Cameron Pass and Chambers Lake; about 15 miles SW of Redfeather Lakes (Rocky Mountains) in  the State of Colorado.
Did You Know?
In 2019, there were 11,755 fires that burned a total of 174,624 acres.  This year by tomorrow will clearly and easily surpass last year's fire stats. – RMACC (CO, WY, KS, NE, SD)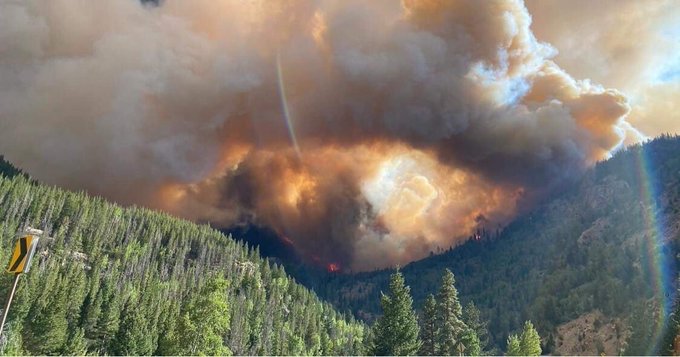 The CAMERON PEAK FIRE  started on August 13, 2020 around 1348 hours MDT from an unknown cause. It is under investigation.
CURRENT STATUS
Fire behavior is extreme with short crown runs and long-range spotting. The fire has crossed over Total acres destroyed, 10,867 and there is still no containment status.
Fire crews will continue with extensive structure protection and indirect suppression activities. Forest Fire Officials say it is too dangerous for a direct attack.
It has now spread east of Hwy 14.
The biggest fire fuel in these Colorado National Forests are millions of beetle killed trees, dry and high temperatures making it perfect for a firestorm. No rain has fallen to help with fire suppression efforts.
RESOURCES
The South Metro Fire & Rescue (Station 33) will be sending another wildland team to this incident. This will be a 3rd unit from the metro Denver area to assist as a mutual aid resource.
One helicopter was dispatched from Bozeman, Montana as a mutual resource.
Incident Cooperators include the Rocky Mtn IMT, USFS and Larimer County Sheriff, South Metro F&R, NWS Boulder, NWS Grand Junction, Canyon Lakes Ranger District,
Air assets include Tanker 911, a McDonald Douglas DC10 and multiple helicopters (have been working since Day1)
Footage Credit | Arapaho and Roosevelt NF / Pawnee Natl Grassland
DAMAGE ASSESSMENTS
No structures have been reported as damaged or destroyed.
The expenses for fire suppression and containment efforts have reached $564,000 and are climbing rapidly each day.
ALERTS
—> 2nd Community Meeting to be Held Sunday, August 16, 2020 1730 (5:30pm)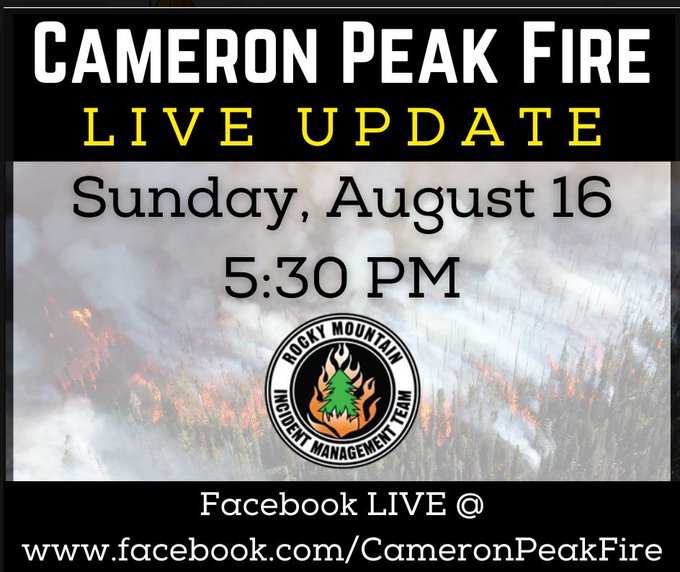 There are 4 wildfires burning in the State:  CAMERON PEAK, WILLIAMS FORK, GRIZZLY CREEK and  PINE GULCH Fires.
There is a Temporary Flight Restriction or commonly known as a TFR, meaning NO DRONES IN FIRE ZONES.
THROUGH THE EYES OF SOCIAL MEDIA
Today's been the worst air quality in northern Colorado for a while. – Local resident with Asthma
A large smoke column can be seen from Shadow Mountain Lake in Grand Lake. – Local resident
Another smoky morning in the Canyon. – Local resident
I cannot believe people are still out rafting in the Poudre Canyon right now! Lower PC is safe but who wants to be in all that smoke? – Local resident
[Fire] burning near Walden doubles in size. Prompts health warnings. – MSN.com, Coloradoan.com.
Finally getting some more air support on this fire with several LATs (Large air tankers) and one VLAT (Very large air tanker) in addition to the helicopters that have been working since Day 1. – Local Meterologist
Cannot even see the foothills 2 miles away from Fort Collins. Smoke has really increased today. – Digital Marketer
Like much of Rawah Wilderness/Roosevelt NF is made up of mostly beetle kill which leaves it vulnerable and full of unburned fire fuels.  Going to be very hard to contain. – Local resident/hiker
(c) 2020 NW Fire Blog – Updated 8/16/2020 1515 PT