WILLIAMS FORK FIRE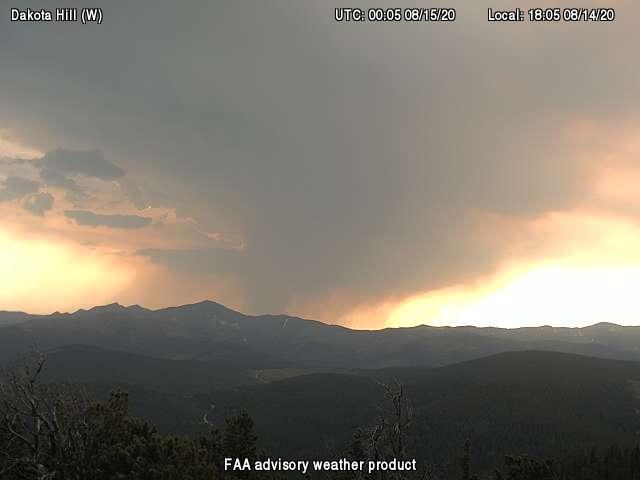 15 miles NW of Fraser, Colorado
UPDATE 2  | Sunday, August 16, 2020
INCIDENT SUMMARY
A wildfire is burning in the Arapaho and Roosevelt National Forest and Pawnee National Grassland, about 15 miles NW of Fraser in Grand County.
It is west of Winter Park and Denver in  the Fraser Valley and south of Hot Sulphur Springs.  This is located in the Ft. Collins zone, near Ute Pass in Colorado.
Fire started on Friday, August 14 around noon MDT (1043 PT)
Fire suppression and containment expenses have reached $1 Million and is rising each day.
CURRENT STATUS
The fire has burned 6,000 acres. There is a 0% containment status.  Cause is unknown and under investigation.
Fire behavior is extreme with rapid rate of spread.
–> Virtual Community Meeting:  August 16, 2020 1700 (5pm) Hours MDT. Go to the Grand County Sheriff's Facebook @GrandCoSheriff in case you miss or missing it <—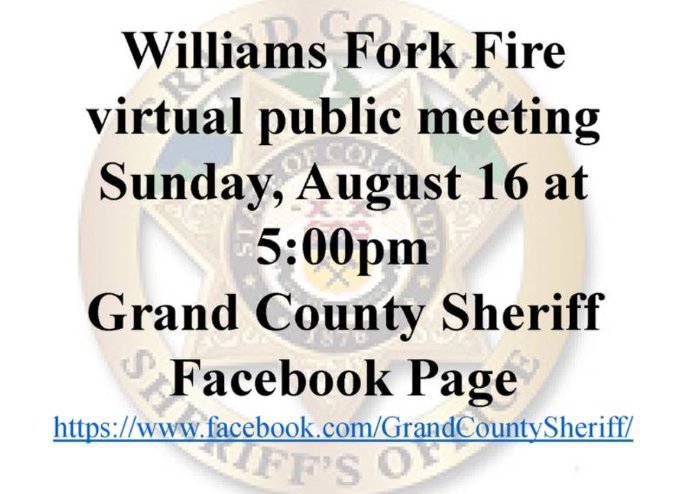 RESOURCES
There are 91 total personnel which includes 5 Type 1 air tankers, 1 VLAT, 1 Type 2 Crew, 1 Type 1 helo, 1 Type 3 helo, 4 Type 3 engines, 8 SEATs.
Incident Cooperators include:  USFS (Lead Agency), CDPHE Air Pollution, Colorado Emergency Management, Grand and Summer County Fire Agencies, Grand County Office of Emergency Management, Rocky Mountain Coordination Center, RMACC, NWS Boulder, NWS IMET Operations, GMUG National Forests, Summit Fire and EMS, Grand County Colorado, Mapping Support (Joseph Elfelt).
CLOSURES
Road closures are in effect for the following areas:
CR 3 is open with intermittent closures.  CR 30 remains closed along with 50, which is closed near Young Life.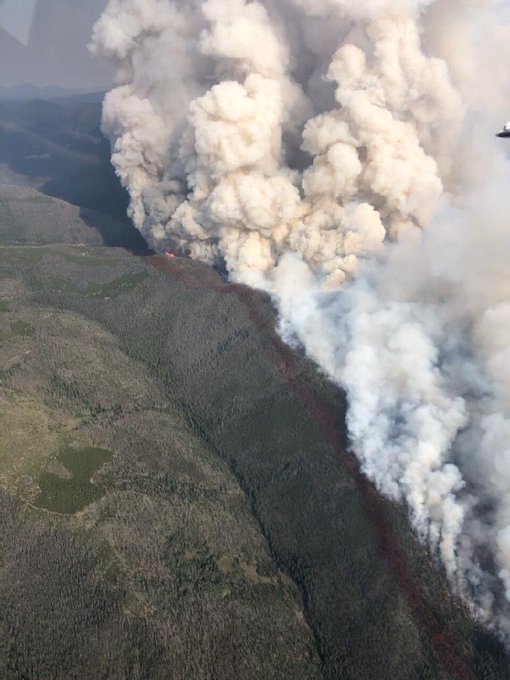 EVACUATION SHELTERS
An evacuation shelter is open at The Inn at Silvercreek Conference Center. 62927 US Hwy 40, Grandby, CO 80446.
For more details, contact the Sheriffs Office at 970-725-3852.
ALERTS
Evacuation order Update here –> Road closures and evacuation is located at this weblink here —>  https://www.fs.usda.gov/Internet/FSE_DOCUMENTS/fseprd781558.pdf (Grand County, Colorado)
There are 4 wildfires burning in the State:  CAMERON PEAK, WILLIAMS FORK, GRIZZLY CREEK and  PINE GULCH Fires.
There is a Temporary Flight Restriction or commonly known as a TFR.
(c) 2020 NW Fire Blog – Updated 8/16/2020 1625 PT, 1725 MDT