WILLIAMS FORK FIRE
15 miles NW of Fraser, Colorado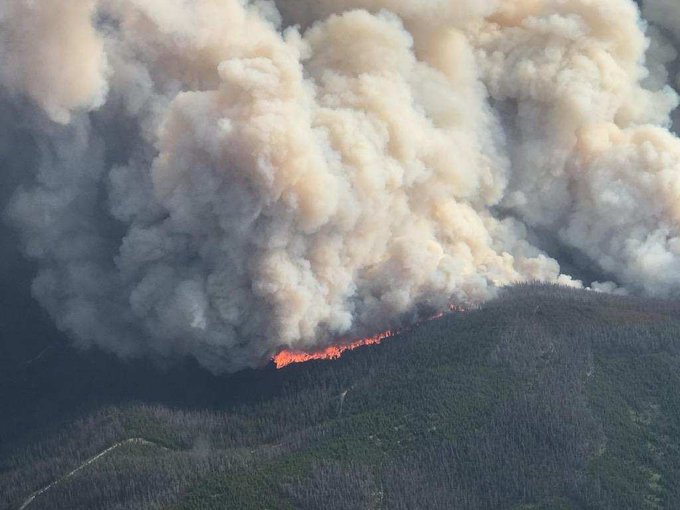 UPDATE 1 – Saturday, August 15, 2020
INCIDENT SUMMARY
A wildfire is burning in the Arapaho and Roosevelt National Forest and Pawnee National Grassland, about 15 miles NW of Fraser in Grand County.
It is west of Winter Park and Denver in  the Fraser Valley and south of Hot Sulphur Springs.  This is located in the Ft. Collins zone, near Ute Pass in Colorado.
Fire started on Friday, August 14 around noon MDT (1043 PT)
CURRENT STATUS
–> Virtual Community Meeting:  August 15, 2020 1700 (5pm) Hours. Go to the Grand County Sheriff's Facebook @GrandCoSheriff <–
Fire behavior is extreme with crowning and flanking.  Structures and energy infrastructures are under direct threat.   There has been 1,300 acres of timber, litter and under story that has been destroyed.
There is a zero containment status.  The cause is unknown and under investigation.
Structures and the Henderson Mill and all of its infrastructure are under threat, along with multiple utilities in the area.
On Friday afternoon (Day 1), heavy air support and resources were on-scene supporting up to 50 firefighters from many different mutual aid agencies.
Overnight extreme fire burned and growing significantly.   It was moving east-northeast towards Church and reached the top of Kinney and Darling Creeks. At one point, it was held at CR 30 and south of Keyser Creek.  It is said to be burning in a remote area of the upper Williams Fork Valley, which has been impacted by an intensive beetle kill in the early 2000's.
This afternoon, fire behavior is due to increase due to winds and temps rising.  Fire is moving in a northeast direction.
Fire weather is expected to continued with hot, dry and windy conditions throughout the weekend.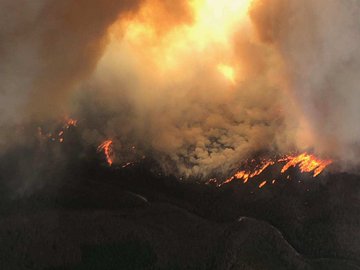 RESOURCES
A Type 2 IMT is on order, which will take over from the current Type 3 IMT managing the fire.
There are 93 total personnel assigned along with 1 crew, 8 engines and 2 helicopters. IC is currently LeBlanc.  More resources have arrived today from the 50 firefighters from mutual fire agencies from Summit and Grand Counties.
Incident Cooperators include:  USFS (Lead Agency), CDPHE Air Pollution, Colorado Emergency Management, Grand and Summer County Fire Agencies, Grand County Office of Emergency Management, Rocky Mountain Coordination Center, RMACC, NWS Boulder, NWS IMET Operations, GMUG National Forests, Summit Fire and EMS, Grand County Colorado,
CLOSURES
Road closures are in effect for the following areas:
CR 3 is open with intermittent closures.  CR 30 remains closed along with 50, which is closed near Young Life.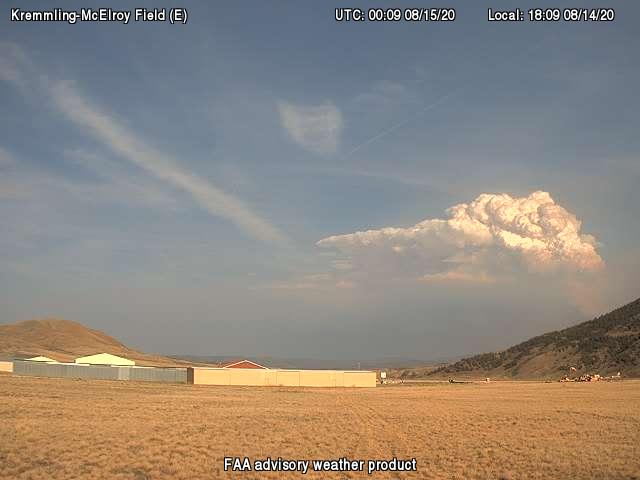 EVACUATION ORDERS
Mandatory evacuations are in effect for:
CR 30 on the west to Church Park.  From the St. Louis Creek Road on the east to the Darling Creek drainage to the south.  Sugarloaf and South Fork Campgrounds are also included.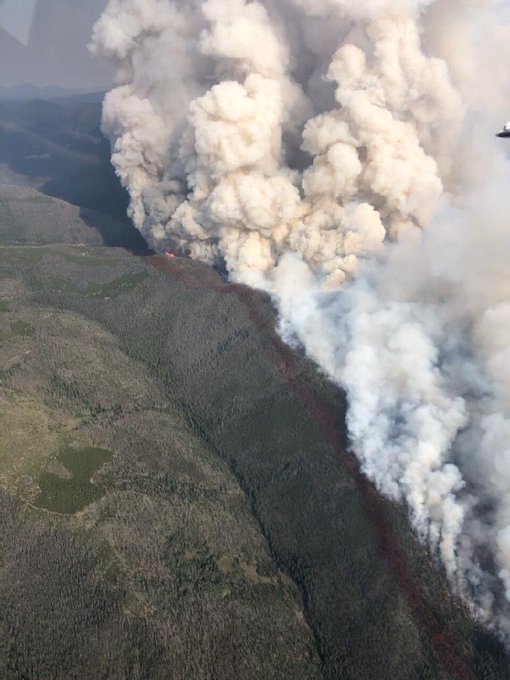 EVACUATION SHELTERS
An evacuation shelter is planned for The Inn at Silvercreek Conference Center. 62927 US Hwy 40, Grandby, CO 80446. For more details, contact the Sheriffs Office at 970-725-3852.
DAMAGE ASSESSMENTS
A $50,000 cost-to-date in fire suppression and containment expenses has been reached.
ALERTS
There are 4 wildfires burning in the State:  CAMERON PEAK, WILLIAMS FORK, GRIZZLY CREEK and  PINE GULCH Fires.
There is a Temporary Flight Restriction or commonly known as a TFR.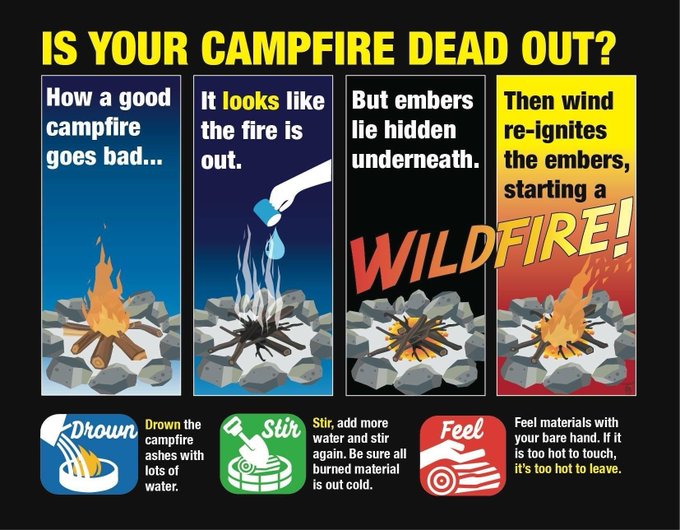 THROUGH THE EYES OF SOCIAL MEDIA
"Another fire burning, I am afraid to say." – News media
"This is the fourth active wildfire burning in the state." – Twitter user
"Beetle kill, dry summers and humans are to blame." – Twitter user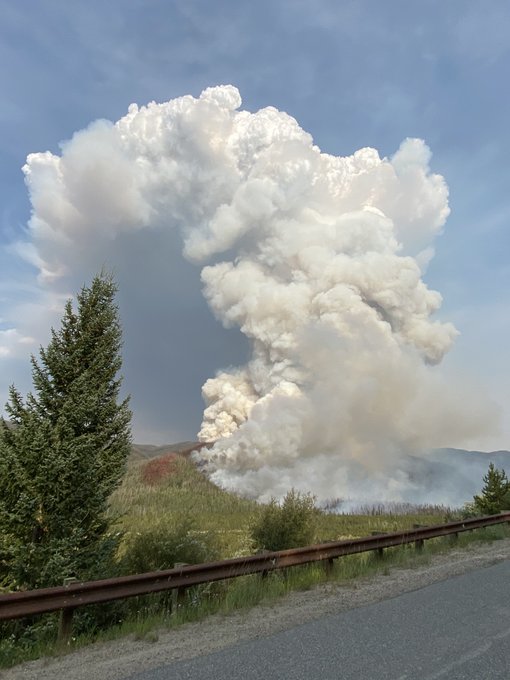 "This is crazy. People are still coming into Grand County while a major wildfire is burning a short distance away. Air quality is horrible. Outdoor activities are still ongoing." Eyewitness account
"A smoke plume can be seen in Summit County, this is just outside of Idaho Springs." – Eyewitness account
"Williams Fork Fire looks scary." -News media
"Lots of flames. Good news, it is closer to the metro area so planes can get to it faster." – News media
"Smoke can be seen from Soda Springs Ranch along Hwy 34." – Eyewitness account
"A smoky haze is now over the Dillon Reservoir and Breckenridge." – Eyewitness account
(c) 2020 NW Fire Blog – Updated 8/15/2020 1420 PT / 1520 MDT