We have picked up some wildifre incidents in the State of California. Here is a recap of the Saddleridge Fire for Monday, October 14, 2019.
###
INCIDENT SUMMARY
Started 10/10/2019 @ 2139 PDT
Located on Saddle Ridge Rd in Sylmar (Los Angeles), California
Originated at the 210 Fwy at the Yarnell exit
Unified Command – CAL FIRE with LA Co & City FDs and the USFS
Cause unknown & under investigation
Investigators have determined the origin of the fire but an unknown cause
Steep terrain
RESOURCES – INCIDENT COOPERATORS
Los Angeles City FD
Los Angeles County FD
USFS
CHP
LA County Public Health
LA City Dept of Animal Regulation
American Red Cross
LA Public Works
SoCal Edison
Salvation Army
LA Emergency Management Department
LA Dept of Rec & Parks
LA Dept of Water and Power
LA Mayor Eric Garcetti
Credit | USFS – ANF's FFs first on-scene of the brush fire-turned brush fire -turned firestorm.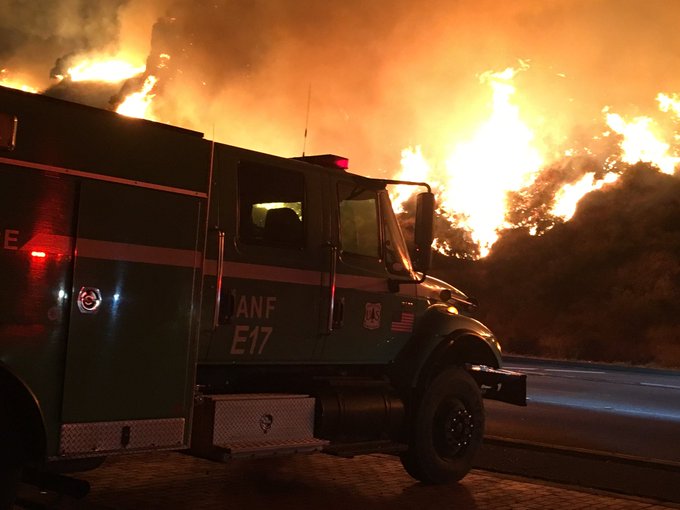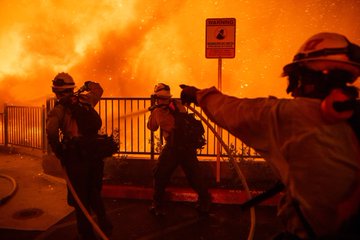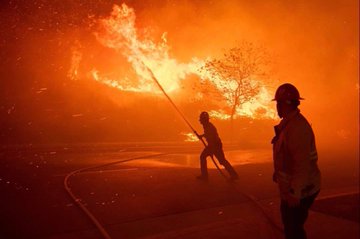 CURRENT FIRE STATUS
8,391 acres destroyed
44% contained
1,000 firefighters assigned
Evacuations lifted – Repopulation efforts in process
Evacuation centers have been closed
Minimal fire behavior
SIGNIFICANT EVENTS
Fire Investigators have located an area of origin by LAFD Arson Investigators as a 50′ x 70′ beneath a high voltage transmission line.
Over 100,000 reisdents were forced from their homes during the evacuation period, for a total of approximately 23,000 homes.
Fire jumped in multiple places over the 210 freeway causing an imminent life threat.
Fire reportedly jumps the 5 freeway.
Freeways 5 and 118 were both shutdown at the same time.
Santa Ana winds had gusts as high as 60 miles-per-hour at times in canyons and over passes.
Credit | Caltrans District 7 taken on October 11 at the I-5/SR 14 interchange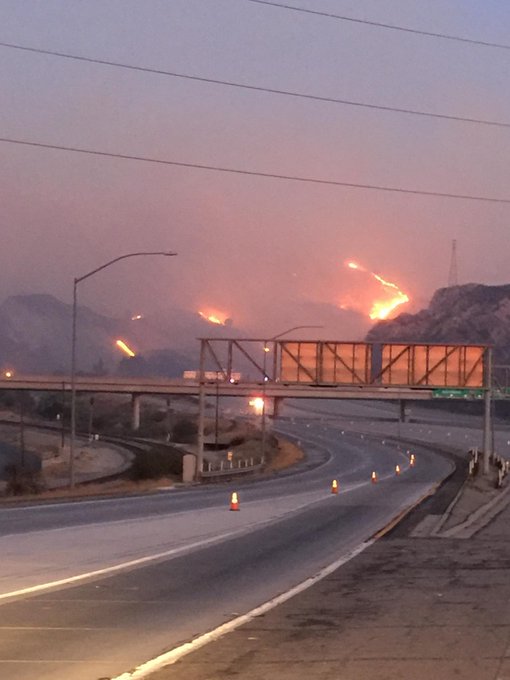 HEROES IN ACTION
LA Co SO Deputy Yesenia Holwager and LASD Colleges Security Officer Brando Press assisted a stranded driver whose vehicle broke down with horses in tow to safety along with her animals to a shelter.  Deputy Holwager is also credited to saving hundreds of horses right before helping the stranded driver.
Credit | Media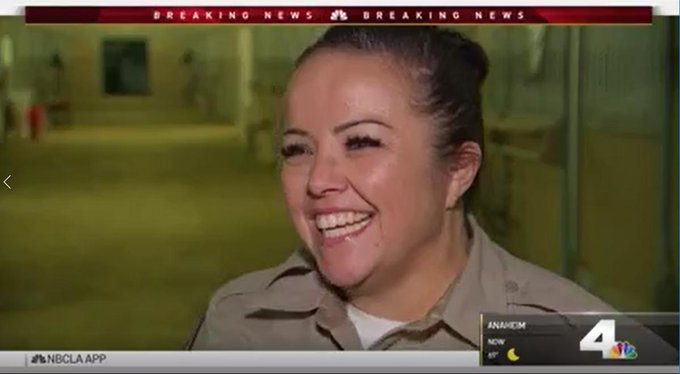 World Central Kitchen's Chefs For California served dinner to shelters housing hundreds of evacuees.
The Salvation Army for feeding evacuees.
The Red Cross for shelters and assisting evacuees.
Credit | World Central Kitchen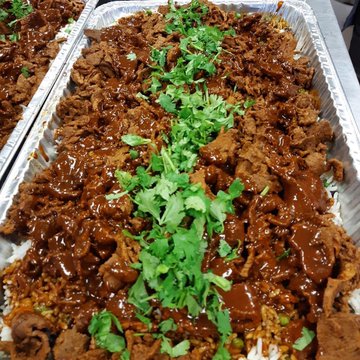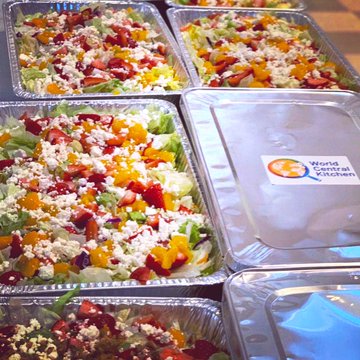 LAPD Mounted Police Unit who were called out to help evacuating large animals. They were able to save 30 horses through coordinated teamwork and tireless efforts.
Credit | LAPDCValenzuela (Twitter)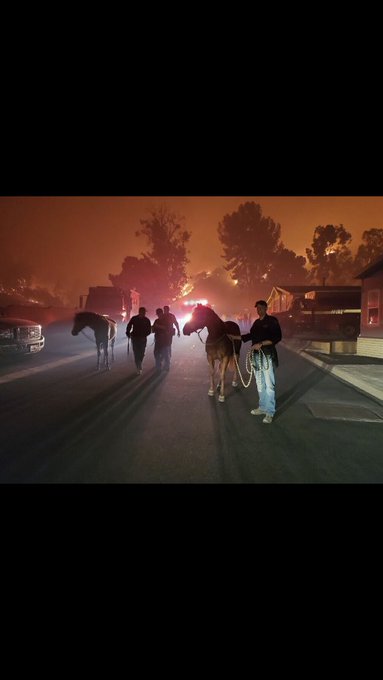 Credit | LA County FD
CASUALTIES
3 firefighters with minor injuries, one with an eye injury
1 death from cardiac arrest – at hospital
DAMAGE ASSESSMENTS
23 structures destroyed
17 structures damaged
Credit | Mayor Eric Garcetti's Office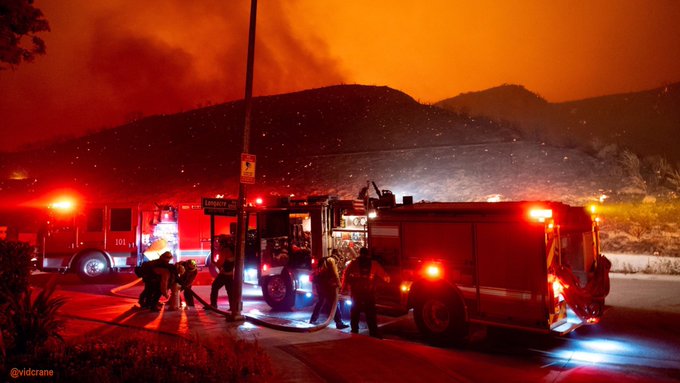 We send our sincere sympathy to the family of the wildfire victim that died of an apparent cardiac arrest at the hospital.  We wish the injured firefighters a speedy recovery andto those who have been greatly impacted by this firestorm and we send our love and thoughts your way  We are deeply sorry for what you have all endured. – Ed.
(Sources: LAFD, LAcoFD, LASD, Social Media, Inciweb and NIFC).
(c) 2019 NW Fire Blog – Updated 10/14/2019 @ 2115 PDT